N.O. PUMP - LIQUID L-ARGININE 500 ML
Regular price

Rs. 1,299.00

Sale price

Rs. 974.00
Key Ingredients

L-Arginine, L-Citrulline, and Taurine
How to Use

HOW TO TAKE IT?
Mix 15ml Liquid L-Arginine in the water (250-300ml). Shake well to mix well. Enjoy every sip.
WHEN TO TAKE?
Enjoy lip-smacking Liquid L-Arginine 30 minutes prior to workout.
Key specifications

FULL POWER-BOOSTER PACK N.O. PUMP-L ARGININE 2000mg is a complete power booster pack that comes with 2000mg Arginine, 1000mg L-citrulline, and 500mg Taurine in one serving (serving size-15ml). In N.O. PUMP, N.O. stands for 'Nitric Oxide' that helps your body to dilate and constrict blood vessels in your body that enhances the productivity of your blood pressure. An optimum blend of Arginine-L-citrulline-Taurine assists in the production of nitric oxide increases extreme body strength and maximizes workout results.
MUSCLE VOLUMIZER SUPPLEMENT L-Arginine retains nitrogen in a body required to upgrade protein synthesis that helps in curbing fat stored underneath muscles and assist you to get lean muscle mass. This l-arginine supplement promotes fast metabolism, releases muscle growth hormone, and signals muscle cells. Arginine fulfills the need for the essential amino acids in your body. It enhances muscle mass, body strength and eliminates muscle tiredness.
STRONG IMMUNITY Boost immunity in the body, provide instant healings from injuries, increase wound-filling time and fight with several germs or bacteria and helps you to live a healthy life.
PROMISE HEALTHY WEIGHT It increases overall body metabolism and promises healthy weight by curbing fat stored underneath the muscles. Convert fat into energy and regulate blood circulation.
NO FAT, NO SUGAR, NO SOY Taste delicious N.O. PUMP L ARGININE Liquid shake consists of no sugar, no fat, no soy. Fully vegetarian, caffeine-free, instant to mix, chunks-free shake produced for adults.
Benefits

Proper blood flow to muscles
Big muscle gains
Less on-set fatigue
Get high stamina
Boost workout performance
More body strength and endurance
Instant recovery
Share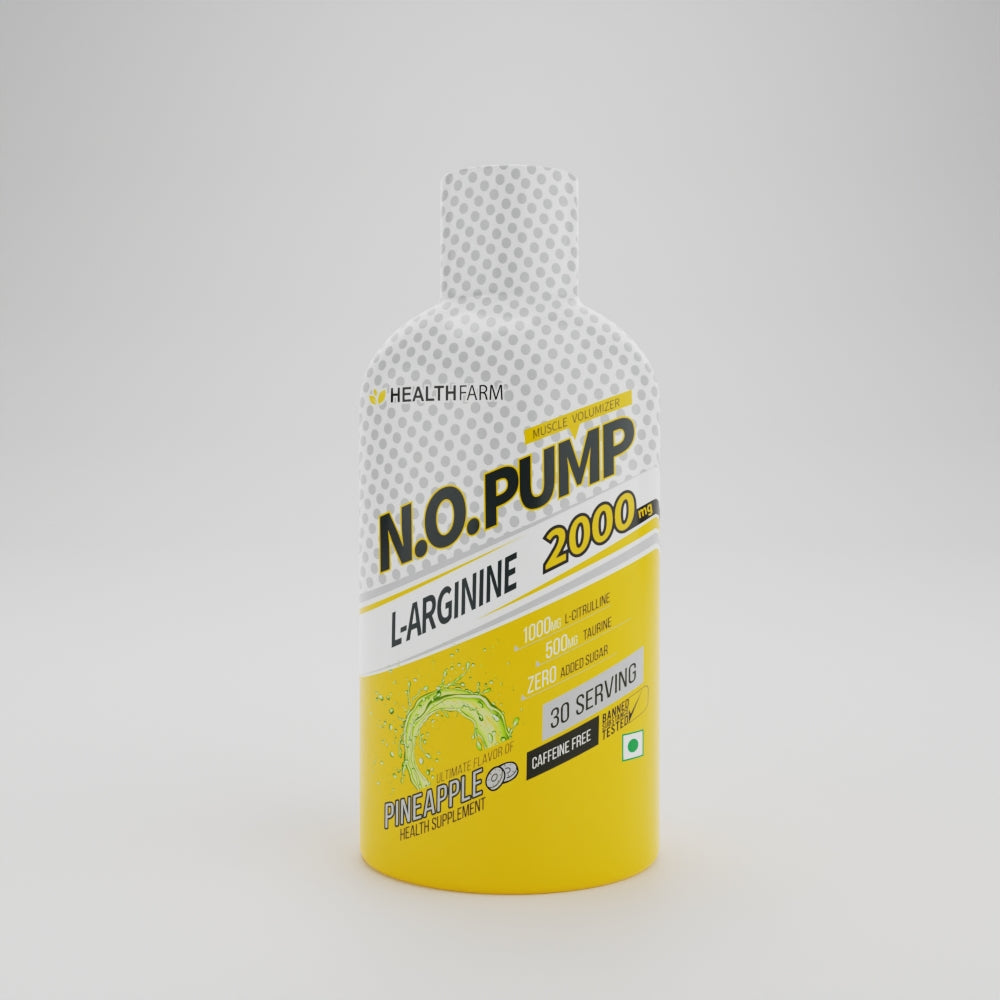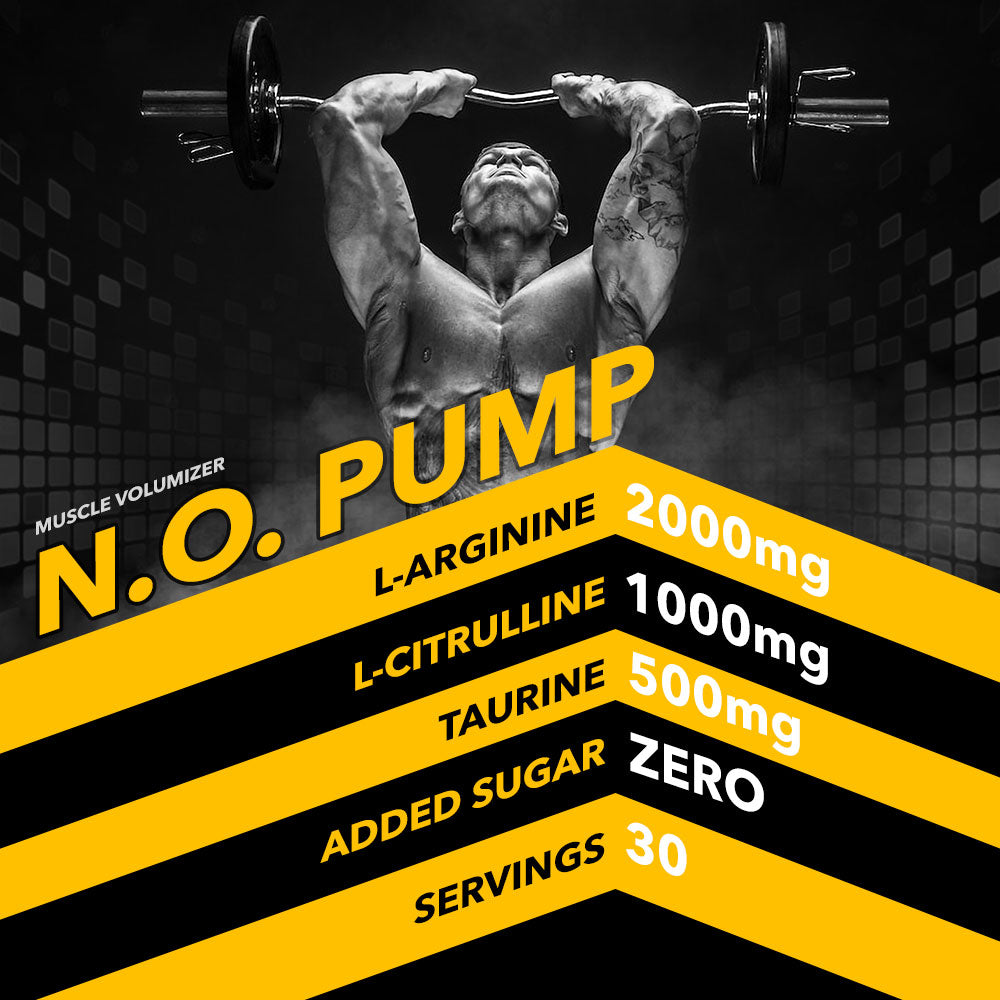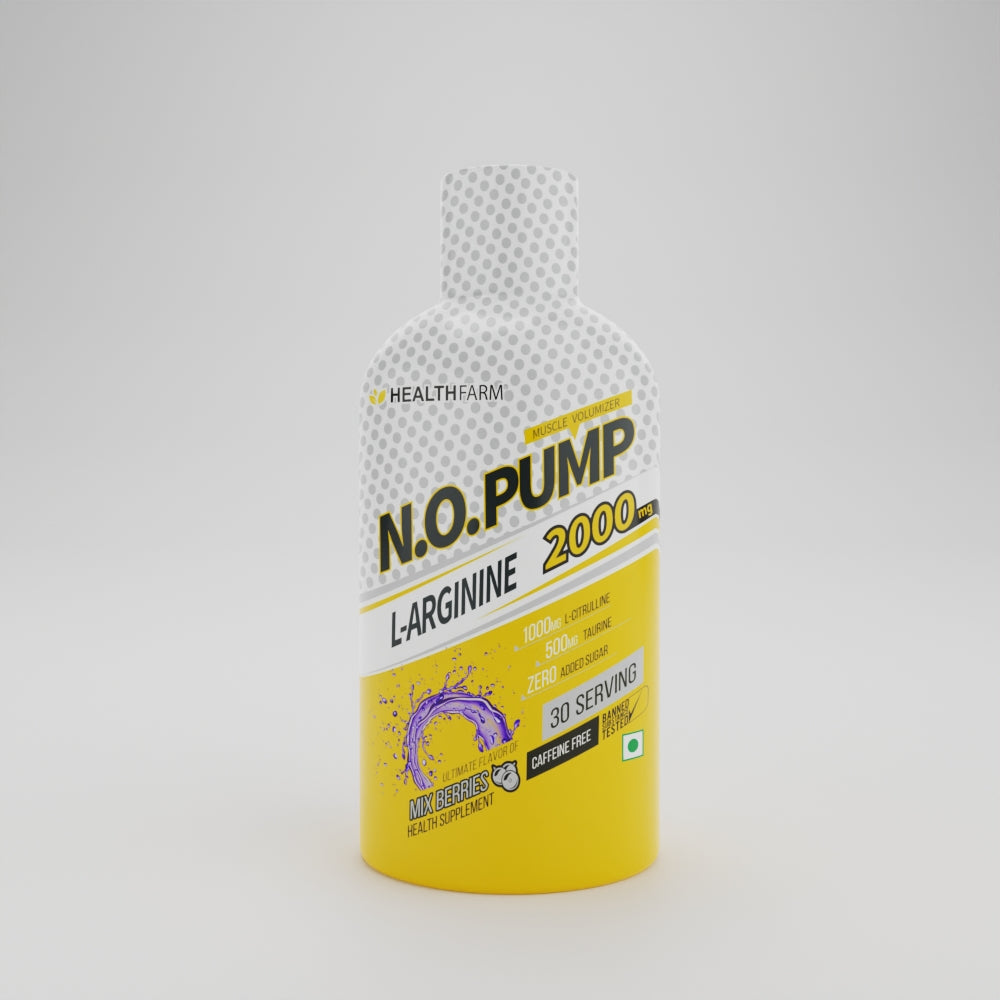 FAQ's
What is L-arginine used for?

L-arginine is an amino acid used to produce a chemical called nitric oxide that opens blood vessels wider and boosts the flawless supply of blood flow to the muscles that support building muscle tissues and assist in getting maximum workout output.
Who should not take L-arginine?

HEALTHFARM L arginine is a recommended supplement to every individual but if you are struggling with conditions like allergies, asthma, genital herpes, cold sores, contact your doctor or physician before direct consumption.
Is L-arginine safe to take daily?

Yes, It is entirely secure for consumption. An adult must consume 3000mg arginine daily to produce nitric oxide in your body. When your body produces an optimum amount of nitric oxide in the body your muscles receive more blood which is essential to build muscle mass and get lean muscle.