HF Series L- Carnitine 1500mg Preworkout Supplement
Regular price

Rs. 1,099.00

Sale price

Rs. 549.00
Key Ingredients

Vegetable Glycerin (15%), L-Carnitine (10%), Acidity Regulator (INS 330), Preservative (INS 211, INS 202). Sweetening Agent (INS 955), D-Pantothenate, Calcium.
How to Use

Mix 1 serving (15 ml) in 200 ml of water or your favorite beverage and drink immediately pre workout. We recommend one serving per day. Shake well before use. Refrigerate after opening.
Key specifications

CONVERTS FAT INTO ENERGY Utilize L-Carnitine to breach fat stores in cells that burn fatty acids to create intense energy in your body.
BOOST INTENSITY & PERFORMANCE: L-Carnitine supplements comes with 3000 fast-acting formula act as a strong pillar provides fuel to your body muscles and enhance your performance which your body demands during hard-training workouts.
SUPPORT HIGH METABOLISM Our top-notch stimulant-free L-Carnitine increases the metabolism rate of the body which is the prime sign of healthy weight loss.
NO MORE MUSCLE TIREDNESS Anyone dreaming to get a toned body need to sweat more in the gym or workouts so consume 1 scoop (15ml) liquid L carnitine daily mixed well with your favorite beverage, juice, or water. Never forget to shake well before consuming delicious L-Carnitine available in three different flavors-FRUIT PUNCH, CITRUS, and CITRUS SPLASH.
BEST WEIGHT LOSS SUPPLEMENT L-Carnitine consists of no sugar, no gluten, and zero calories that utilize body fat and convert into energy that keeps your body fit, lean, young, and strong.
Benefits

L carnitine weight loss supplements burn body fat instantly.
100% vegetarian liquid product.
Assist in turning fats into muscles.
Eliminate muscle fatigue and body tiredness.
Increase body metabolism.
Assuring a healthy & toned body.
Keep you powerful, strong, and active throughout the day.
Fuel your performance by enhancing your energy level.
Calories-free product ideal to balance body weight.
Share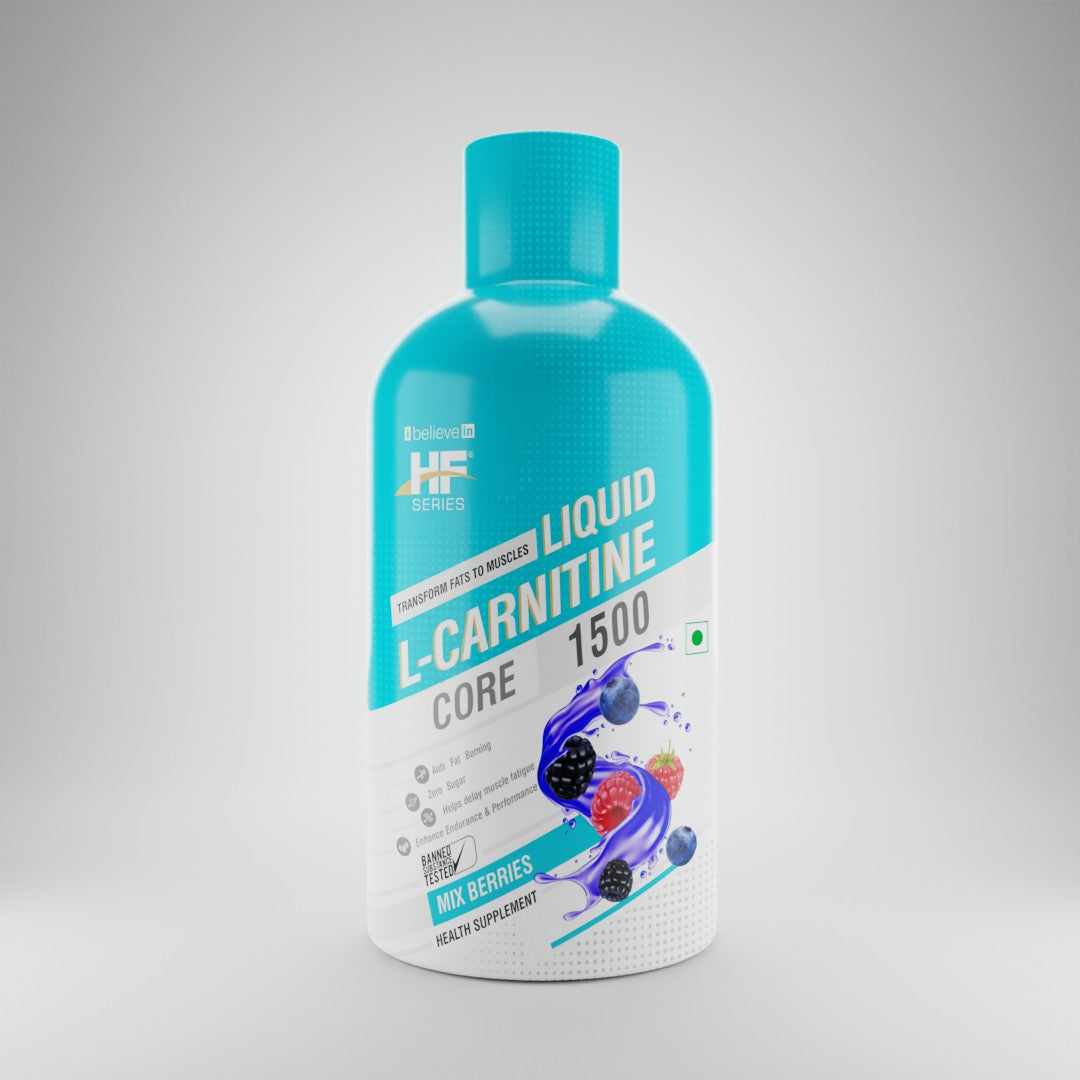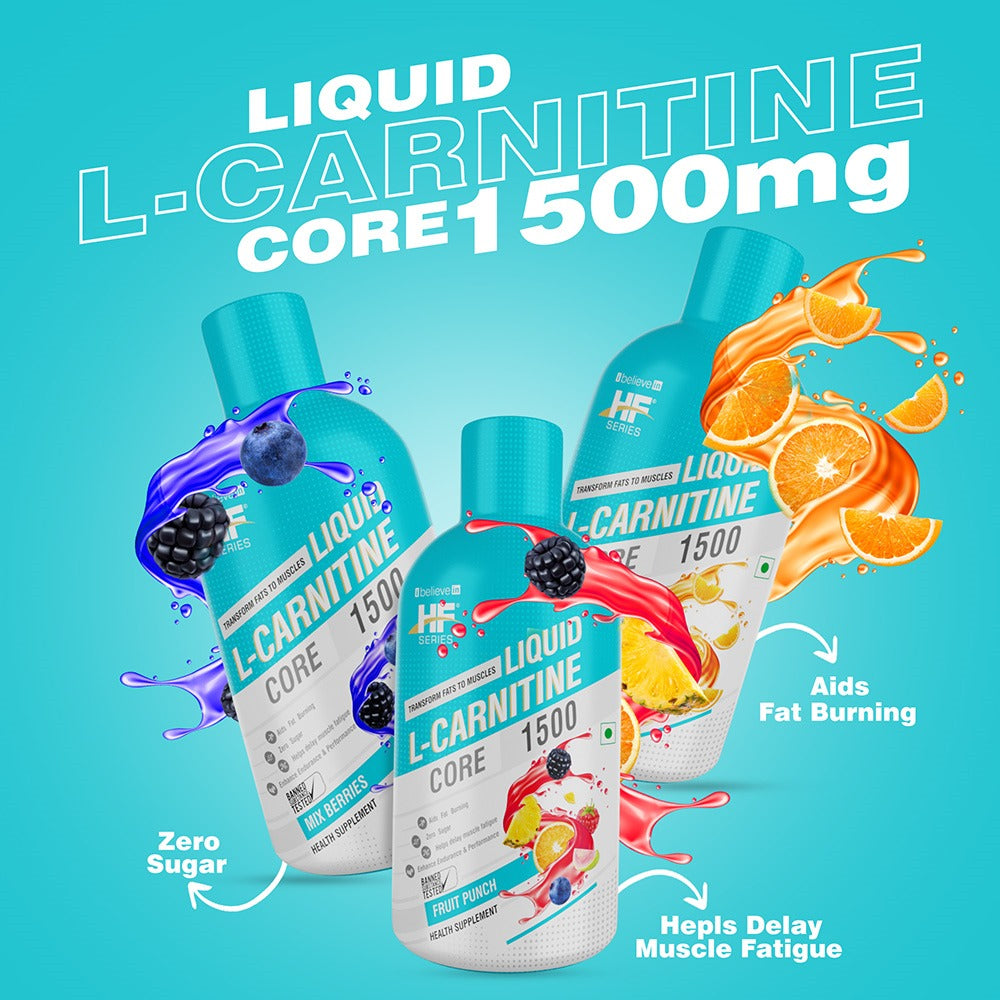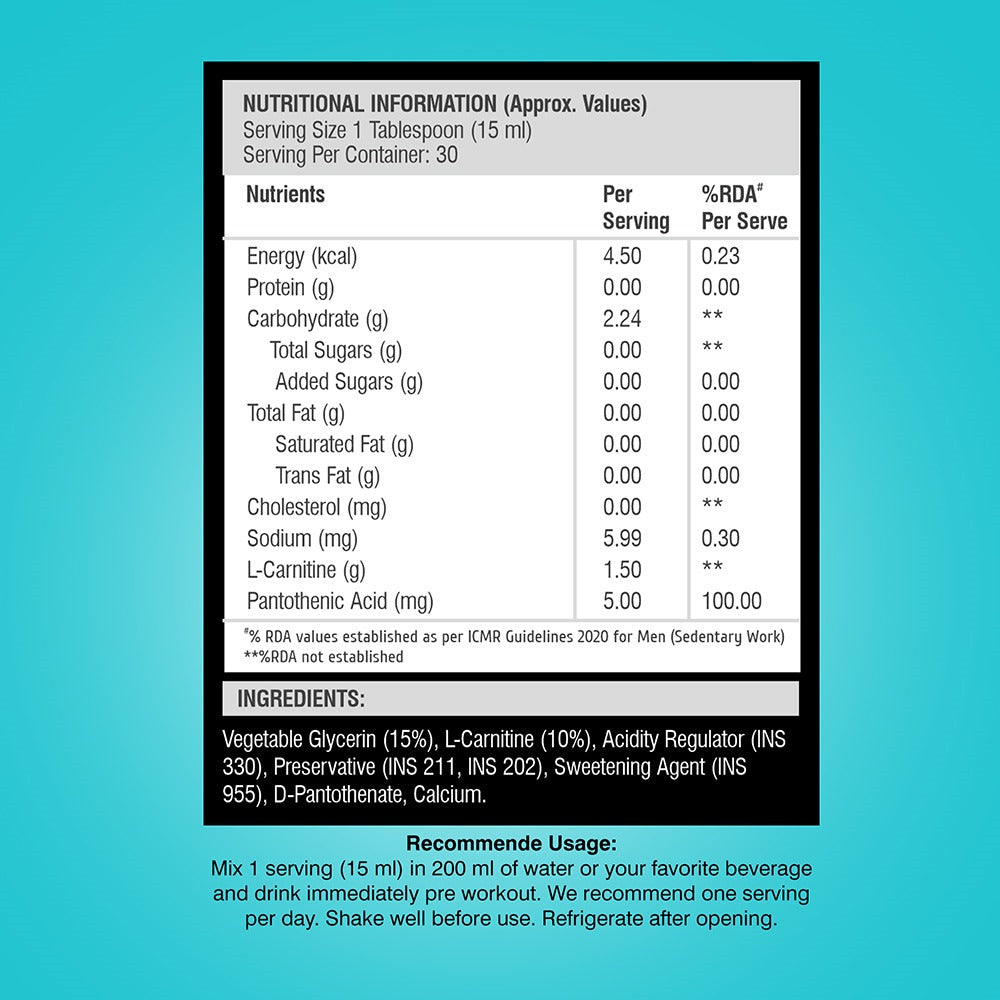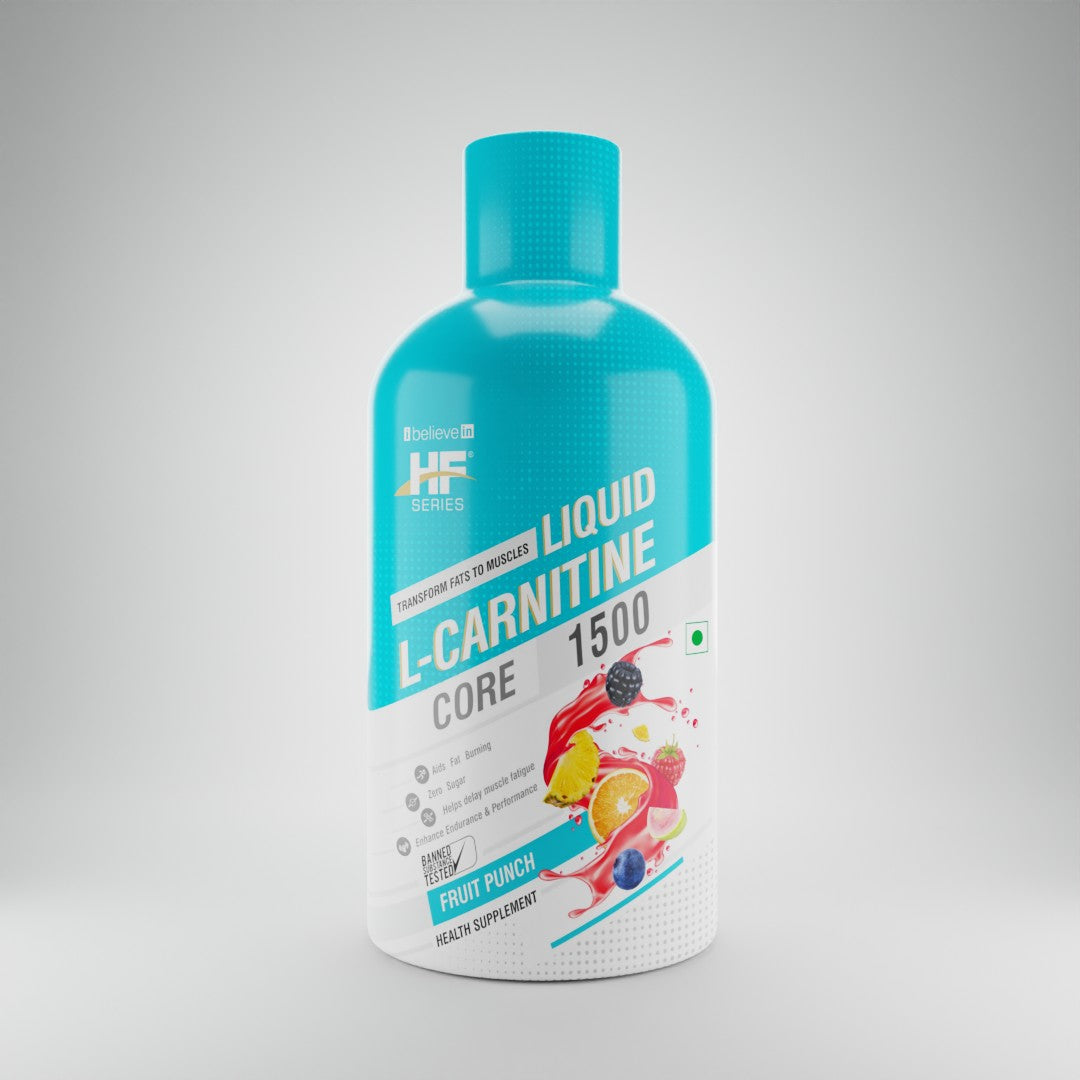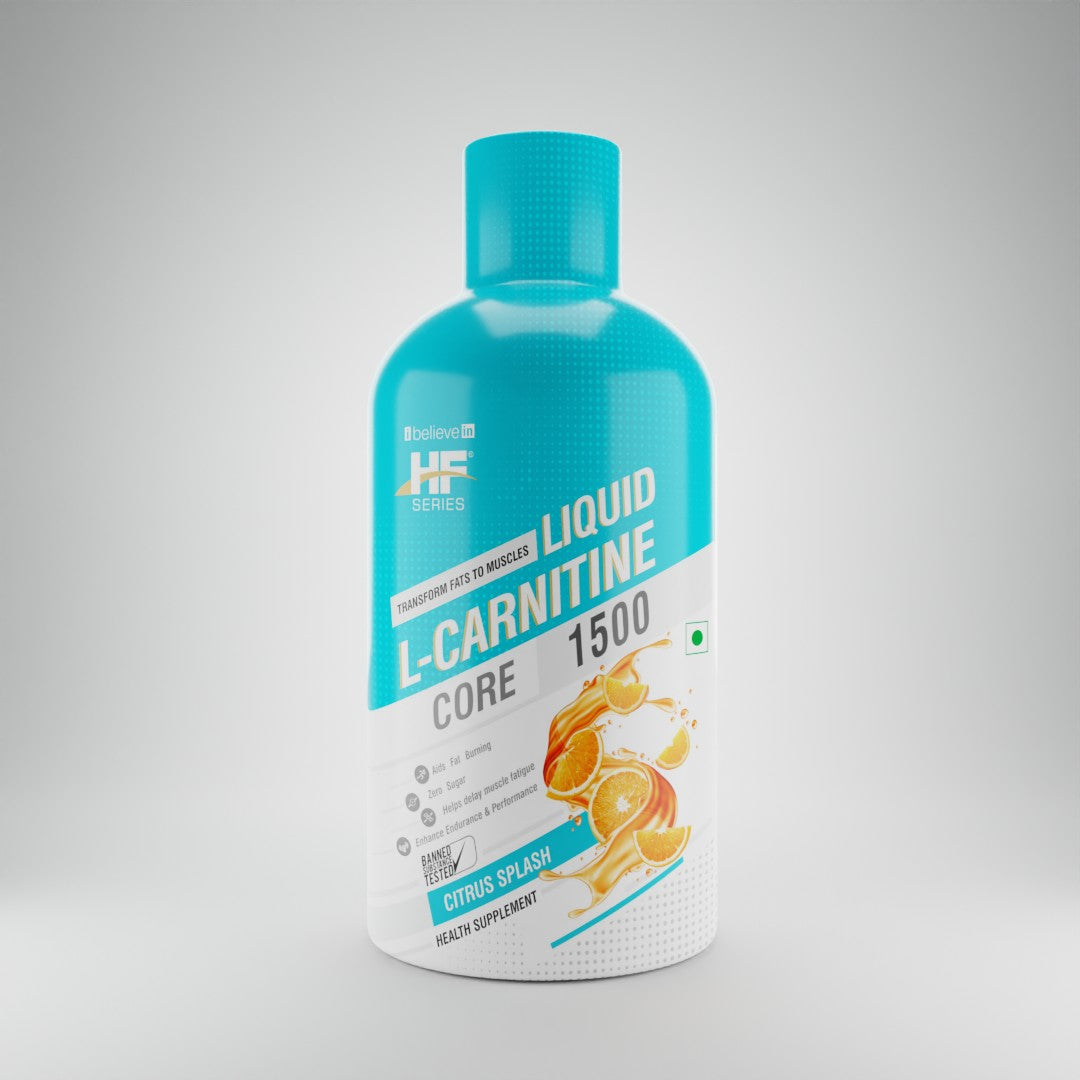 FAQ's
How to use L-Carnitine supplement?

You can consume L-Carnitine at any time throughout the day, and the optimal timing is either before or after meals. If you aim to enhance your energy levels during exercise, taking it before your workout is recommended. Alternatively, for improved post-workout recovery, you can also take L-Carnitine after exercising. L-Carnitine tablets or capsules can be ingested simply with water or a beverage of your choice. As for Liquid L-Carnitine, it's advisable to consult the packaging for specific instructions regarding whether to consume it directly or if dilution is required.


What is L-Carnitine and how does it benefit the body?

L-Carnitine is an amino acid that plays a crucial role in energy production by helping transport fatty acids into the mitochondria, where they are used for energy. It can benefit the body by aiding in fat metabolism, increasing energy levels, and potentially improving exercise performance.


Can I take L-Carnitine for fat loss?

L-Carnitine is often used as a supplement to support fat loss, as it assists in the transportation of fatty acids for energy. However, it's not a miracle solution, and results may vary. Combining it with a balanced diet and regular exercise can contribute to fat loss goals.


Are there any side effects of taking L-Carnitine supplements?

Healthfarm supplements are indeed safe and effective; however, We strongly advise seeking consultation with your physician and a registered dietitian before introducing any new supplements. It's essential to adhere to the recommended daily dosage provided on the product packaging. Taking excess amount of supplements over a long period of time can cause side effects and allergic reactions. Common side effects associated with L-Carnitine include nausea, vomiting, stomach discomfort, a fishy odor in urine and breath, diarrhea, and heartburn. If you are pregnant, breastfeeding, have an existing medical condition, or are taking prescription medications, it's crucial to avoid L-Carnitine supplements unless specifically prescribed by your healthcare professional.