HF Series Energy BCAA Muscle Growth Beast
Regular price

Rs. 1,649.00

Regular price

Rs. 2,199.00

Sale price

Rs. 1,649.00
Key Ingredients

L-leucine, L-Valine & Beta-Alanine
Key specifications

GET BURNING ENERGY 1 Serving scoop (8g) serves an adequate amount of energy required to perform excellently at the gym. That's why it is the most demanding and best BCAA supplement in India. Consisting 2.5g L-leucine, 1.25g L-Valine, 1.25g L-Isoleucine, and 500g Beta-Alanine is great to boost your stamina and eliminate tiredness from your body.
BYE TO MUSCLE SORENESS Muscle soreness is the prime reason why people consume ENERGY BCAA, L-leucine, L-Valine, L-Isoleucine & Beta-Alanine are the key ingredients and these components knows the pain or tiredness you feel after hard training sessions, thus, this amino supplement is the first pick when an athlete wants to get easy and fast recovery after a hard workout.
LEAN MUSCLE MASS A person with sports activities or involved in exercises such as bodybuilding, weightlifting, swimming, or others can benefit from ENERGY BCAA powder as it assists in burning fat stored in the body and helps you to get lean muscle.
BEST PROTEIN MAKER MACHINE ENERGY BCAA brings scientifically researched 2:1:1 ratio (Leucine, Isoleucine, and Valine) protein formula and best amino acid BCAA aids in increased protein synthesis to complete the needs of Amino acids in the body, remove fat from cells, build muscles and reduce overall weight.
Benefits

A full pack of energy
Boost stamina
Building lean muscle
Cut muscle cramps
Speedy recovery
Lean muscle growth
Minimize brokerage of muscle tissues
Share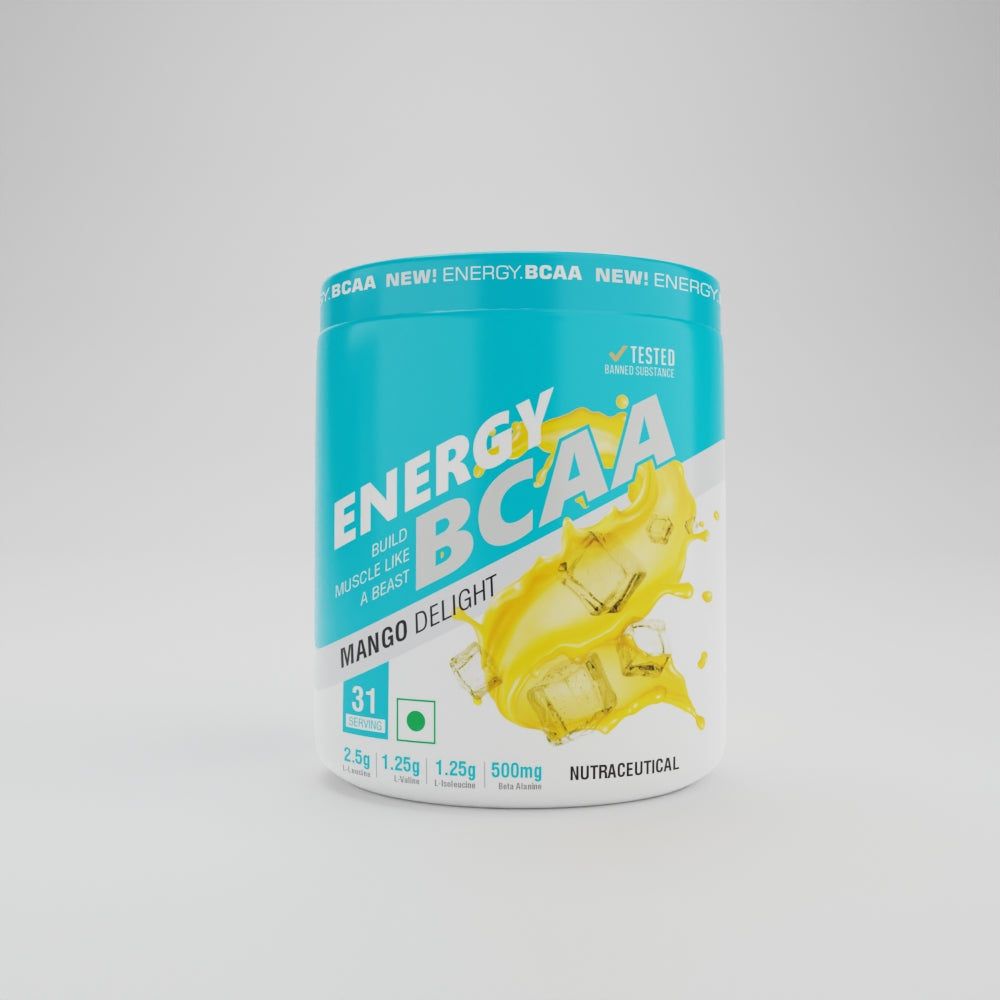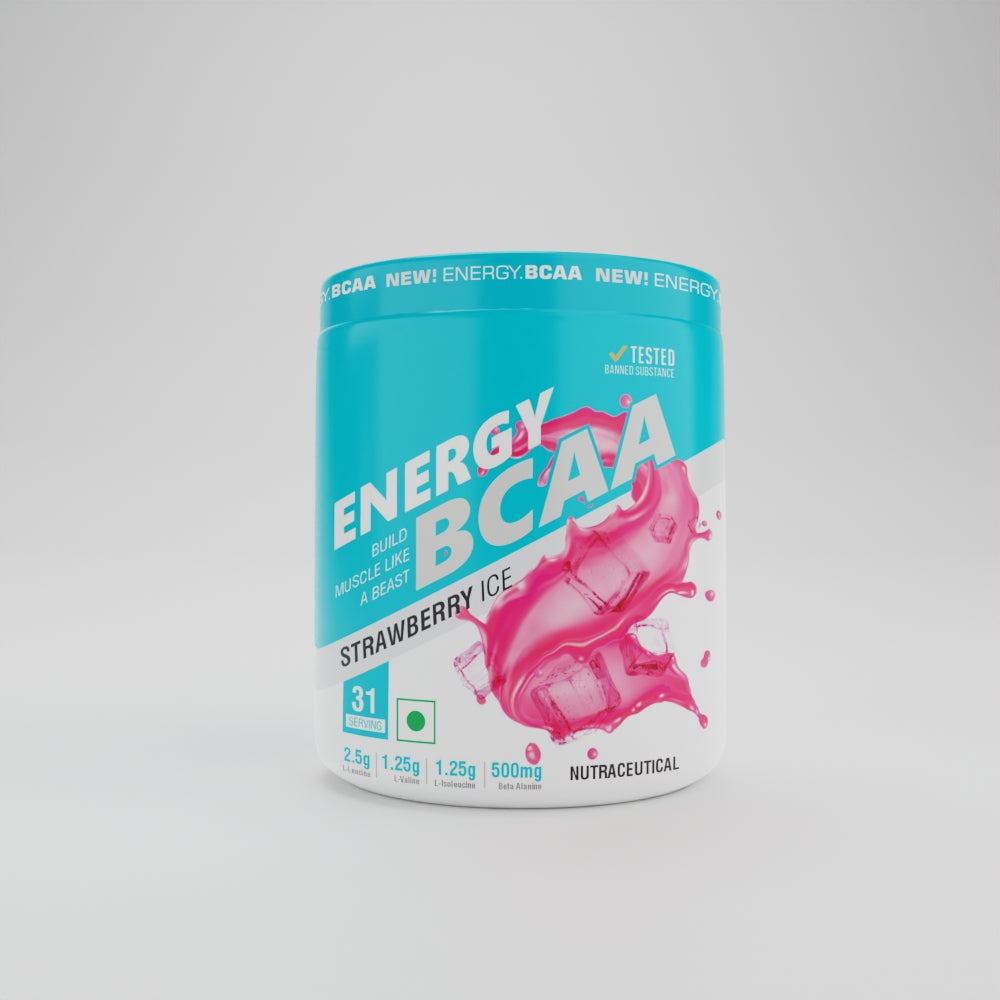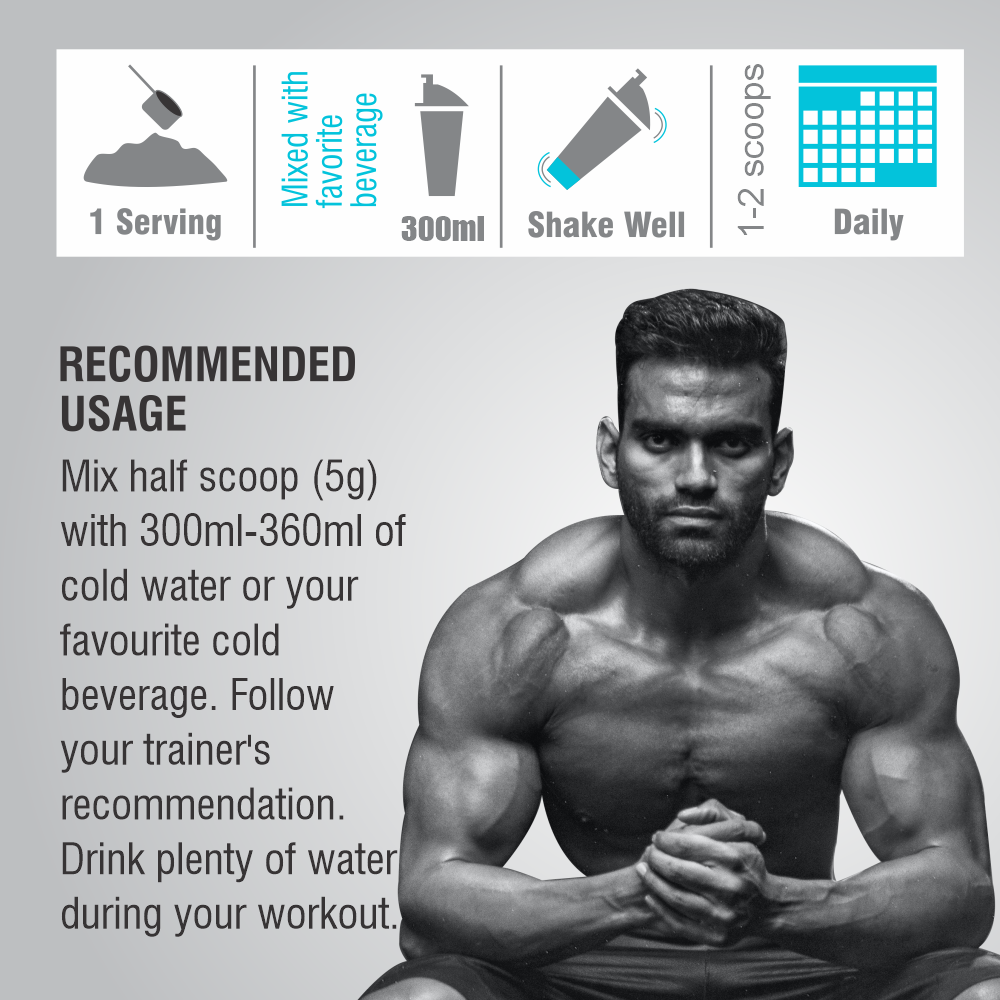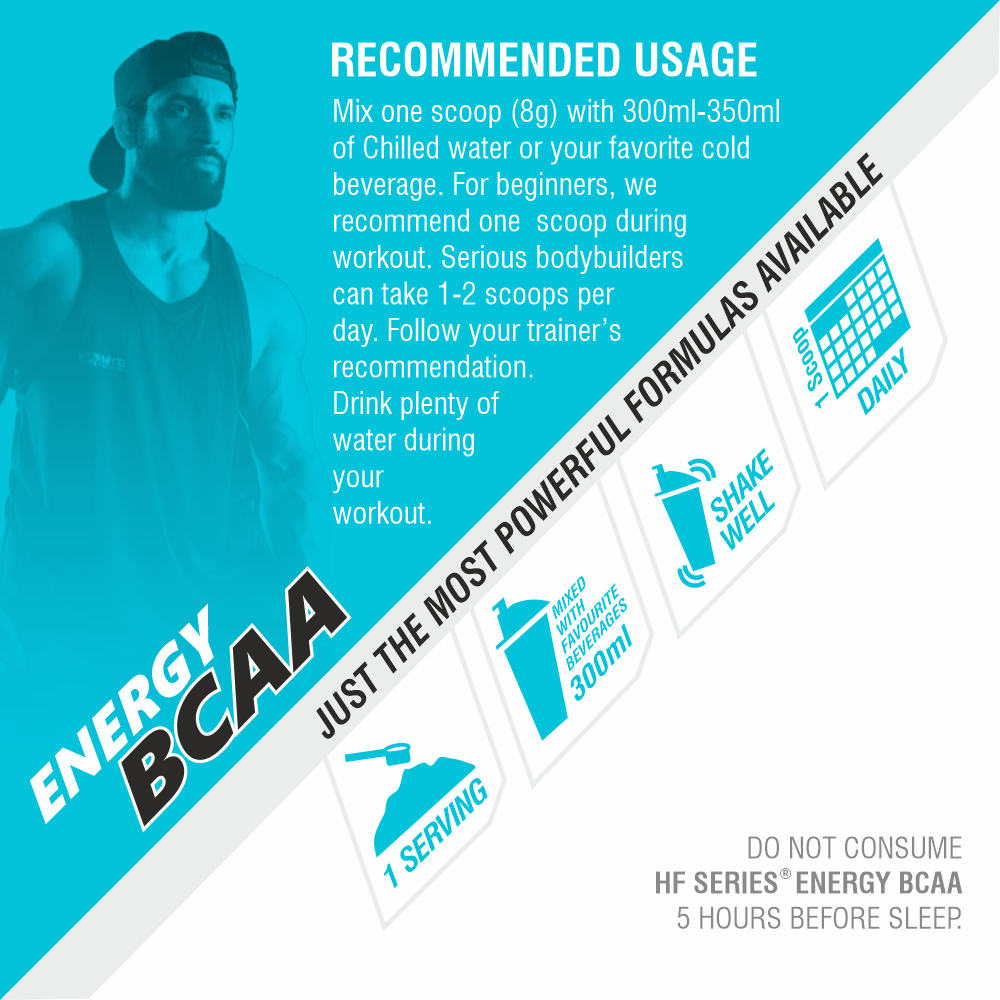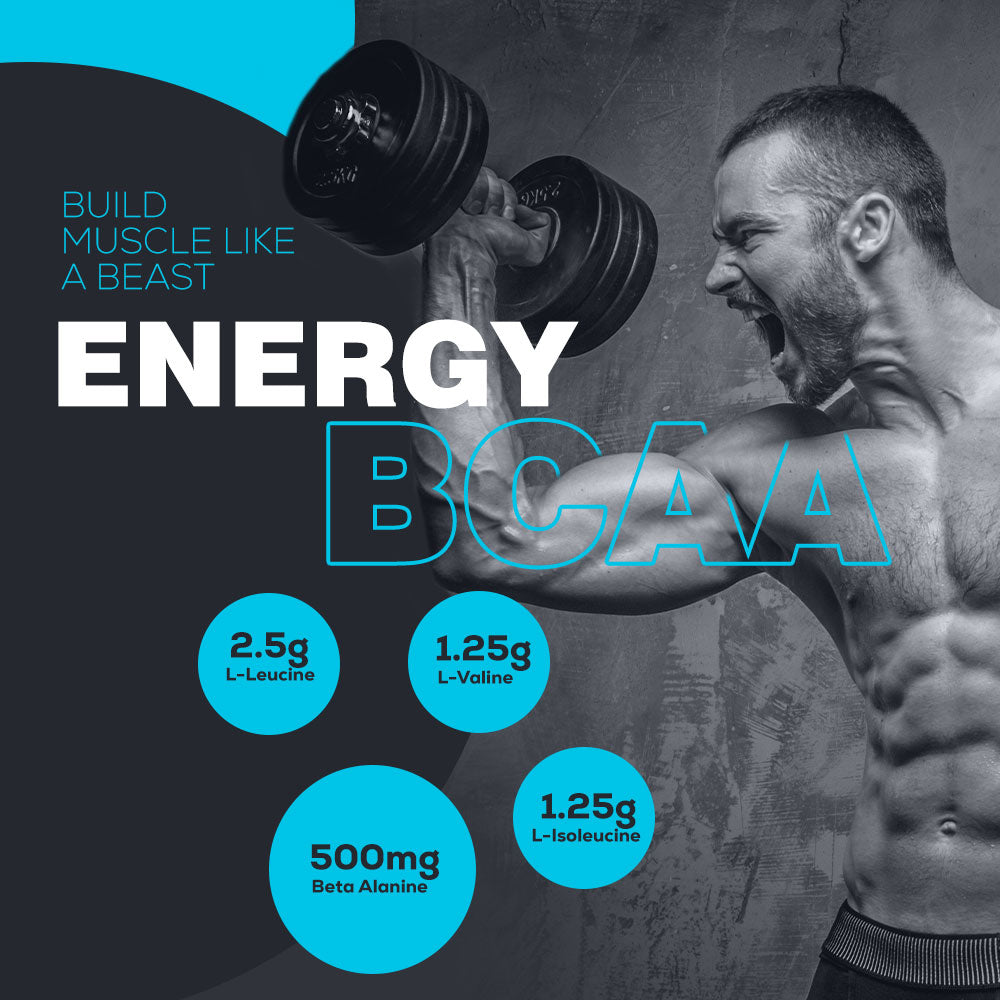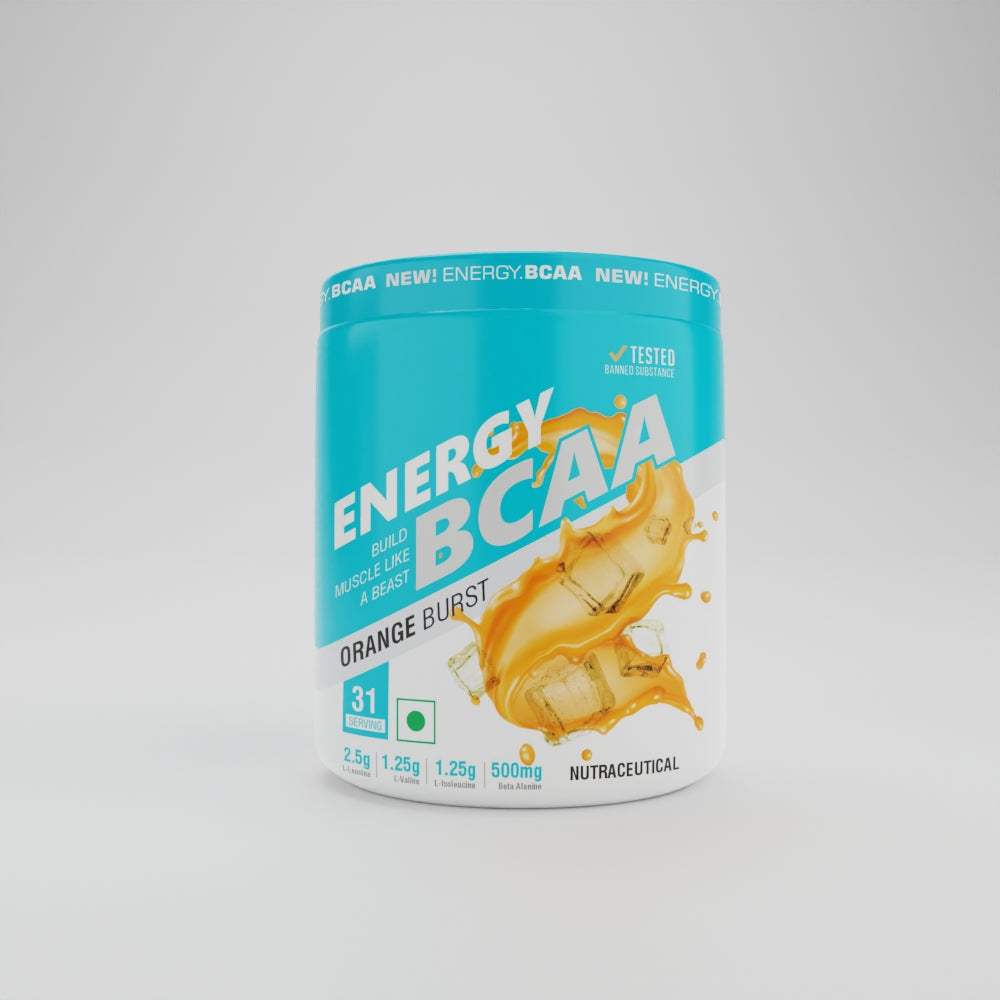 FAQ's
What ENERGY BCAA contains?

HEALTHFARM ENERGY BCAA pre-workout and post-workout supplement contain l-leucine, l-valine, l-isoleucine helps to get instant recovery, building muscle mass, eliminating fatigue, and increasing strength.


What is the best time to take BCAA?

Take it before exercise to get power and strength. Consume it after the workout to get instant recovery, building muscle mass, eliminating fatigue and muscle cramps.


Can I consume BCAA with milk?

Yes, You can take ENERGY BCAA with milk. Mix 1 scoop of the best BCAA powder supplement in the milk, shake well, and take it.


Will BCAA make you gain weight?
Will BCAA help with weight loss?

ENERGY BCAA is a great combination of l-leucine, l-valine, l-isoleucine helps in protein synthesis which eliminates fat from the body and helps you to get a toned physique if you are involved in sports or gym activities on a constant basis and consume BCAA protein supplement regularly.