HF Series Carbojet Instant Energy Drink
Regular price

Rs. 1,274.00

Regular price

Rs. 1,699.00

Sale price

Rs. 1,274.00
Key specifications

EXTREME SOURCE OF ENERGY Feel energetic at work, office, home, or in the gym by consuming a carbo jet energy drink daily. Suitable for men and women, it is best to boost your performance. Carbs are vital for people performing difficult physical activities. Every runner, bodybuilder, or weightlifter should consume it to attain a peak level in training.
BEST MUSCLE FOOD Carbs are a favorite meal of athletes, bodybuilders, weightlifters, or sportsperson to feed their muscles. Post-workout tiredness is common and carbs are efficient to provide instant relief after a tough workout session. Carbs refill lost glycogen in the muscles and increase their volume.
GET CHEERY MOOD Mood swings & irritation are the results of the low blood sugar level, but, Carbohydrates maintain sugar levels in the body. Carbs help to trigger the production of serotonin (a happiness hormone) and its deficiency leads to stress and depression but an adequate amount of carbs elevate mood and happiness.
Benefits

Best energy booster drink
Suitable for men and women
Pre/Post-Workout
Share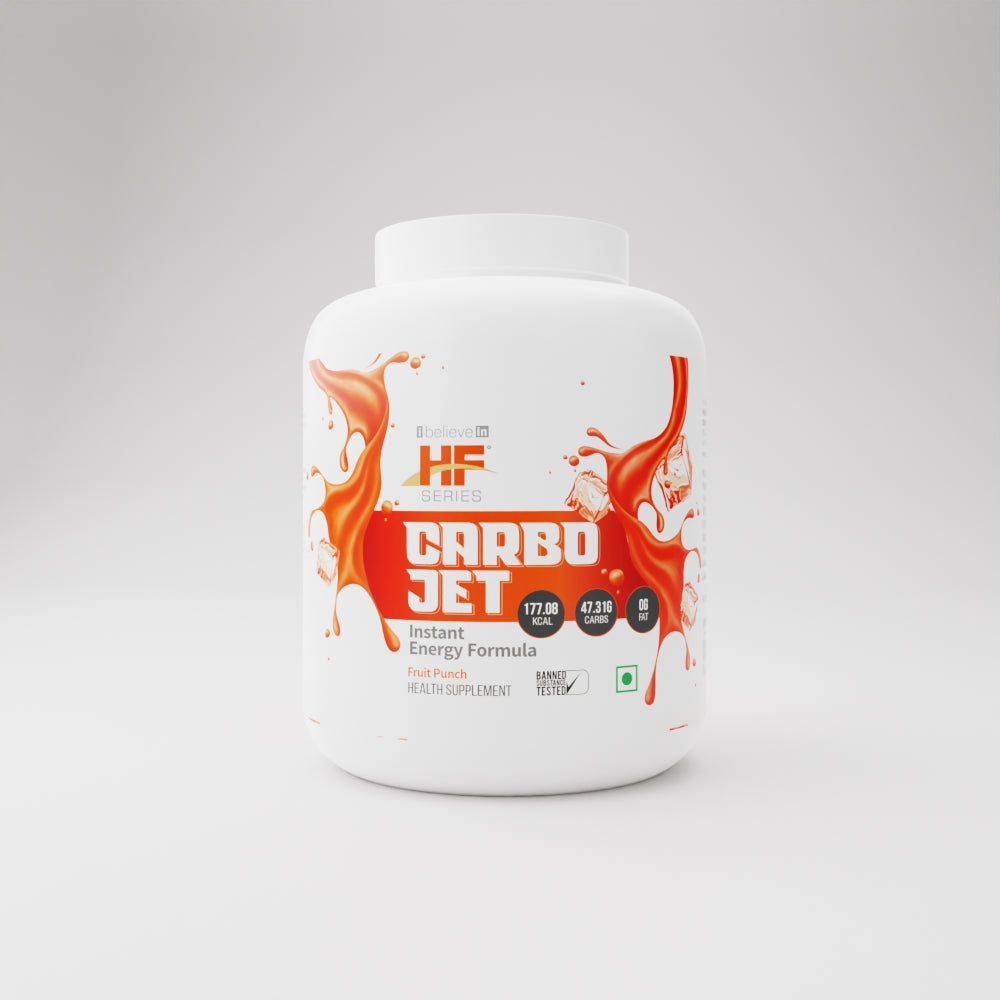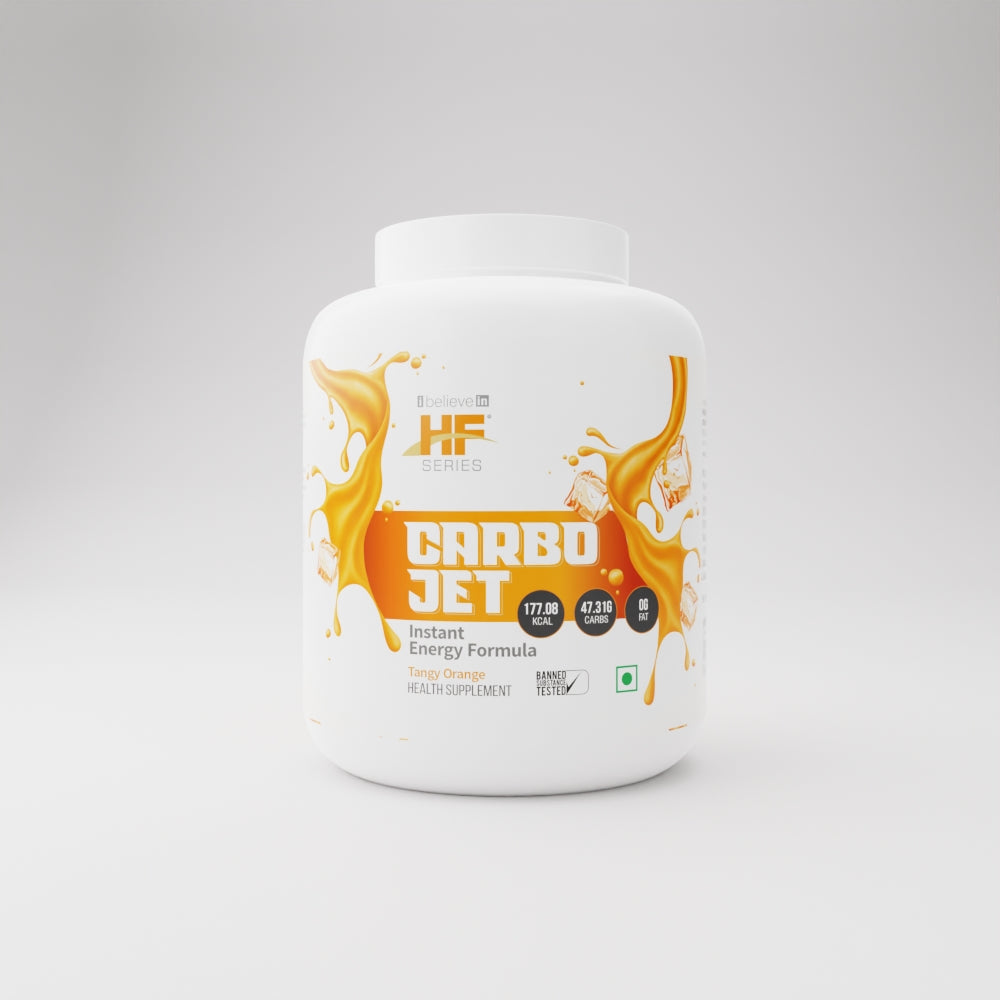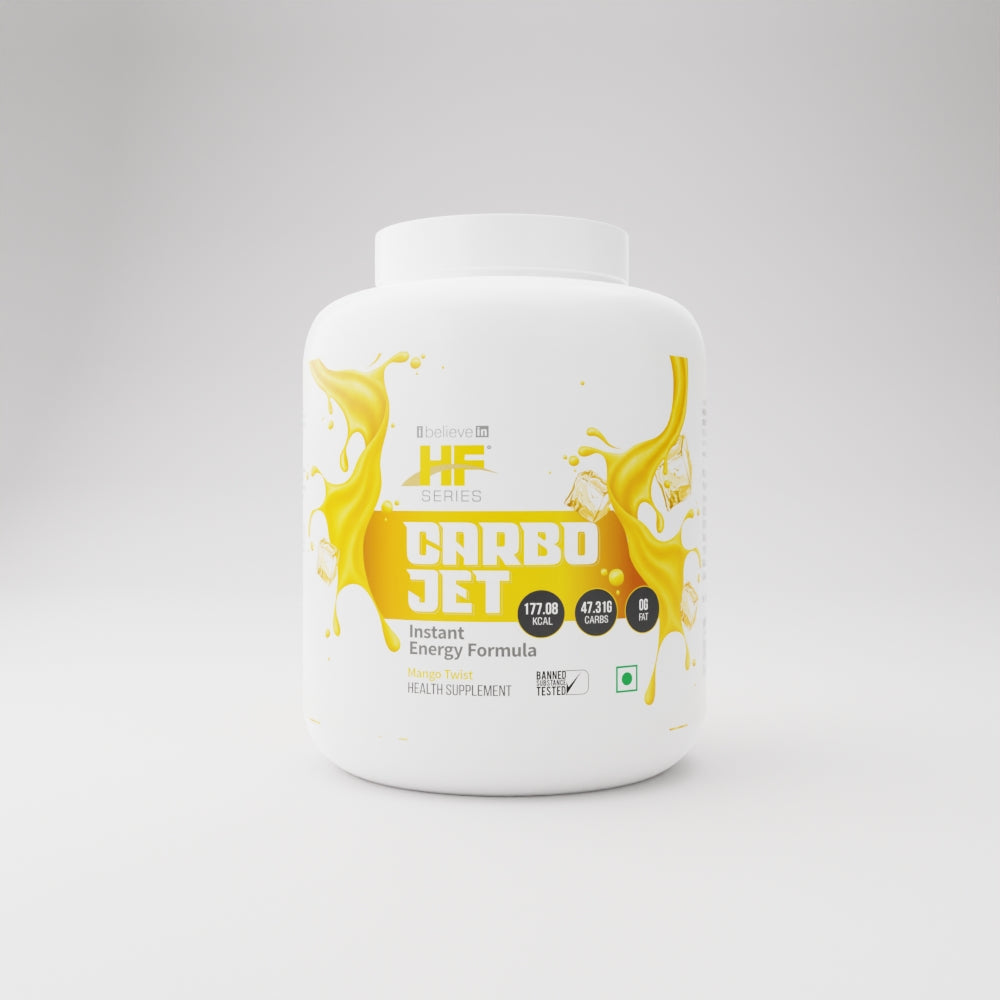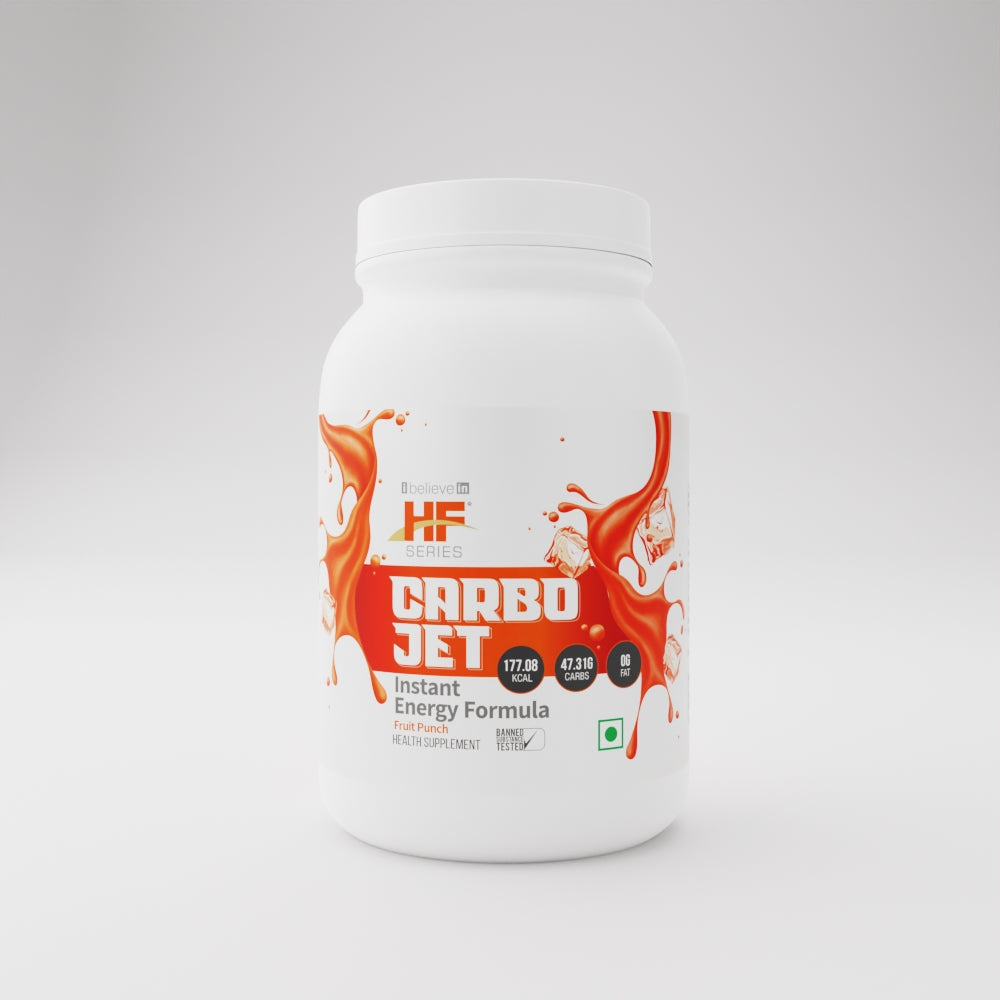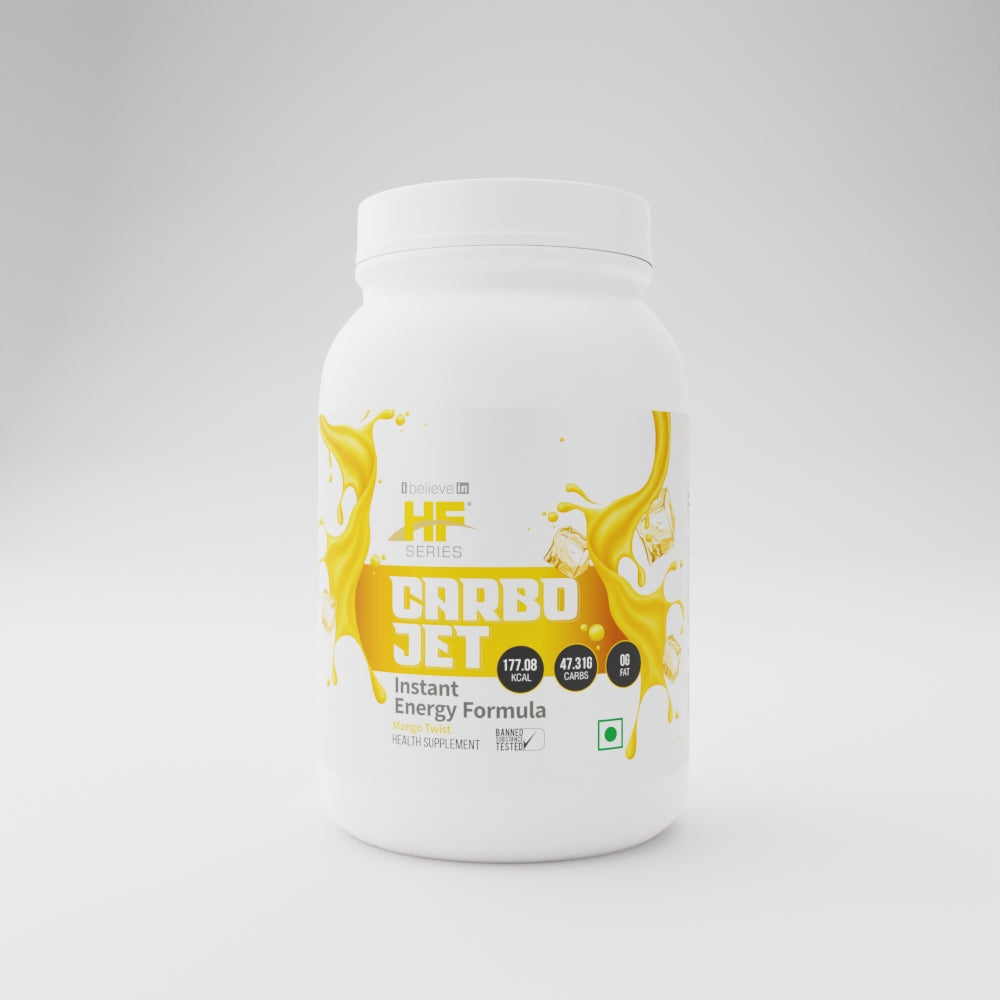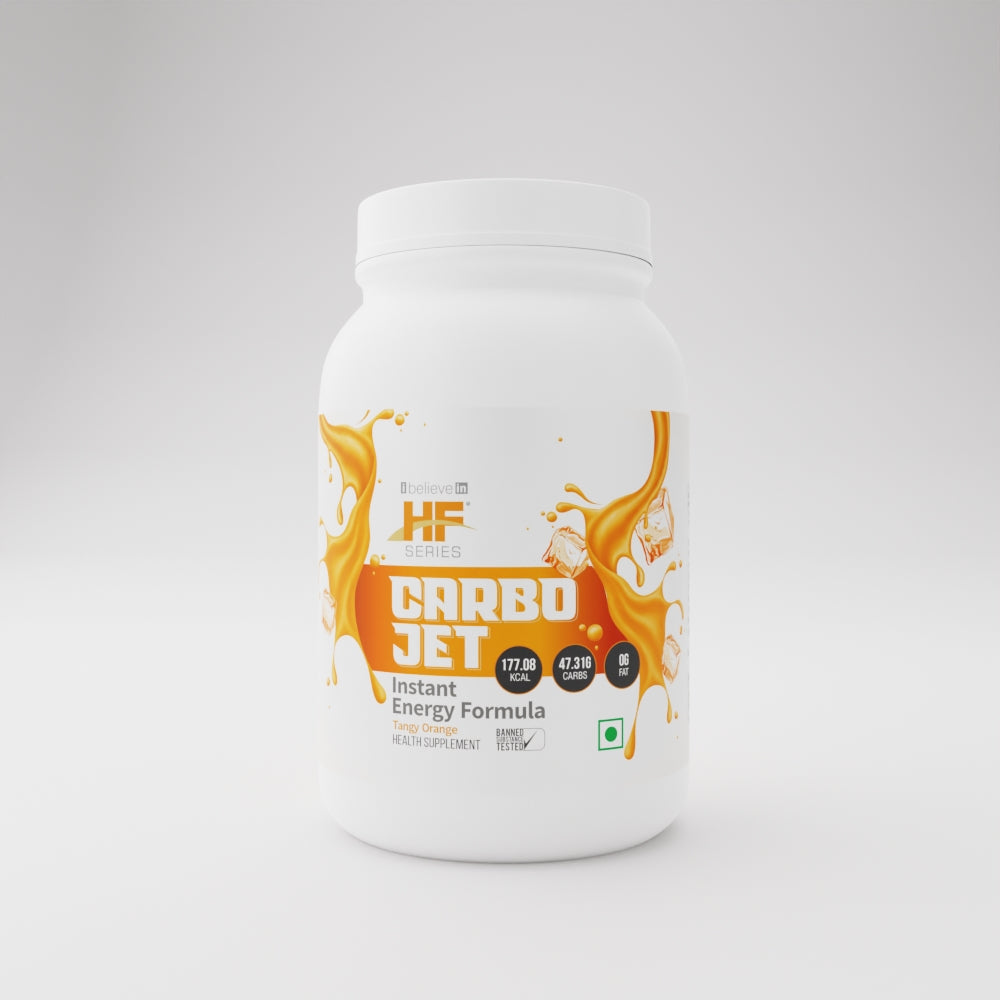 FAQ's
When to take an energy drink?

You can take it whenever you desire. Our HF SERIES CARBO JET instant energy formula is the best energy booster for running, bodybuilding, weightlifting, or for all sportspersons to winning performance in the workout or competition.


How can I boost my energy before a run?

Searching for the best energy booster supplements for runners? HEALTHFARM CARBO JET is a superpower energy booster drink to increase strength, stamina, and activeness. Just mix 1 serving scoop (75g) in the water (250-300ml), stir it well, and consume it. Within few minutes, you will feel extreme energy in your body and it helps to run like a bullet in the running competition.