HealthFarm Pure BETA Alanine (100gm)
Regular price

Rs. 799.00

Sale price

Rs. 599.00
Key Ingredients
Key specifications

PERFORMANCE BOOSTER SUPPLEMENT Beta-alanine is a non-essential amino acid that aids in the production of carnosine, which is a relevant compound that provides muscle endurance in high-intensity exercise. Higher levels of carnosine prevent workout tiredness and permit muscles to perform for longer periods. Manufactured for every adult, taking 1 scoop of beta-alanine daily helps you to enhance your athletic performance, increase workout capacity, gain lean muscle mass and refine physical functioning.
INSTANT WORKOUT RECOVERY This instant recovery supplement controls the production of lactic acid contained in the muscles and helps your body to stabilize early after difficult workout sessions. Weight lifting and sprinting cause tiredness after a workout, but, beta-alanine is there to heal you in minutes, you will start enjoying your workout days. Every tiredness, every muscle cramp vanishes in minutes.
GAIN LEAN MUSCLE MASS A complete vegetarian dietary supplement is free from artificial colors and taste enhancers. Packed with zero carbohydrates, zero sugar, zero fat, zero saturated fat, zero cholesterol, this unflavored Beta Alanine supplement is the perfect choice for fitness enthusiasts to gain lean muscle mass.
Benefits

Increase muscle strength
Instant workout recovery
Boost performance
Lean muscle gain
Enhance muscle endurance
Share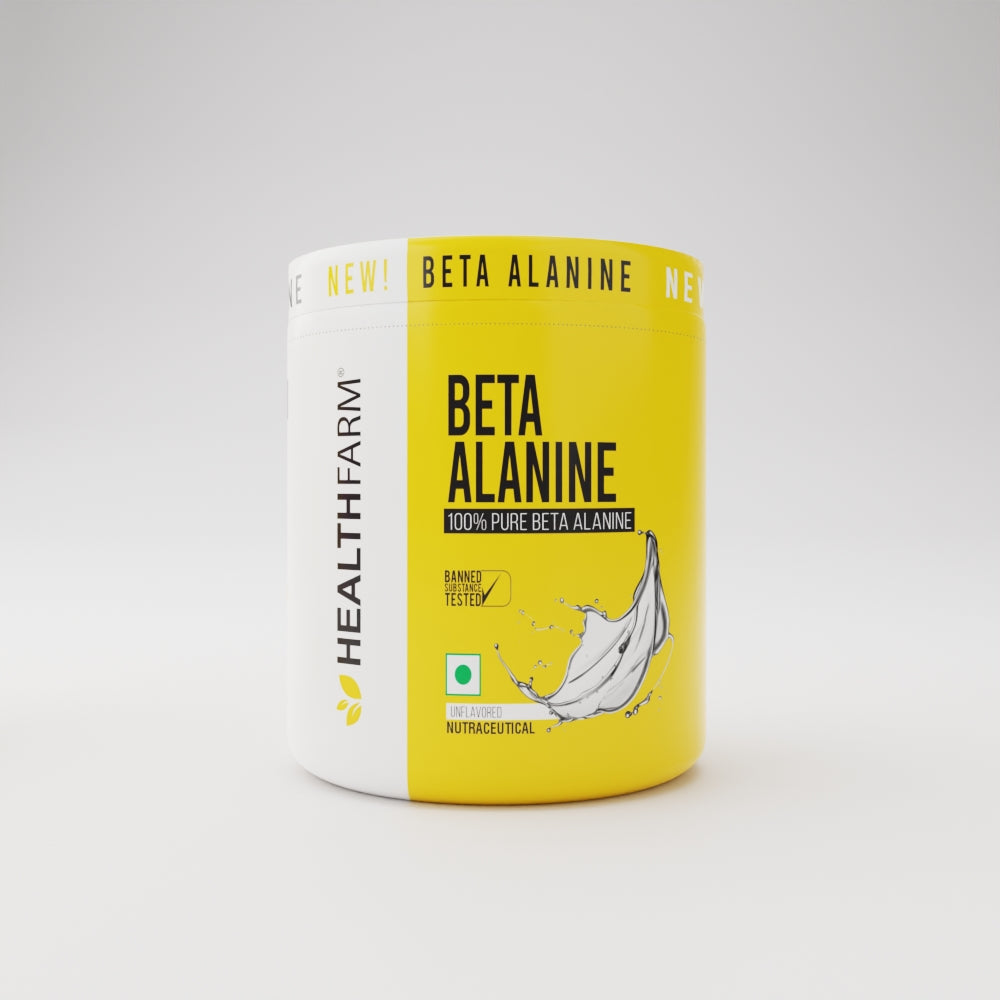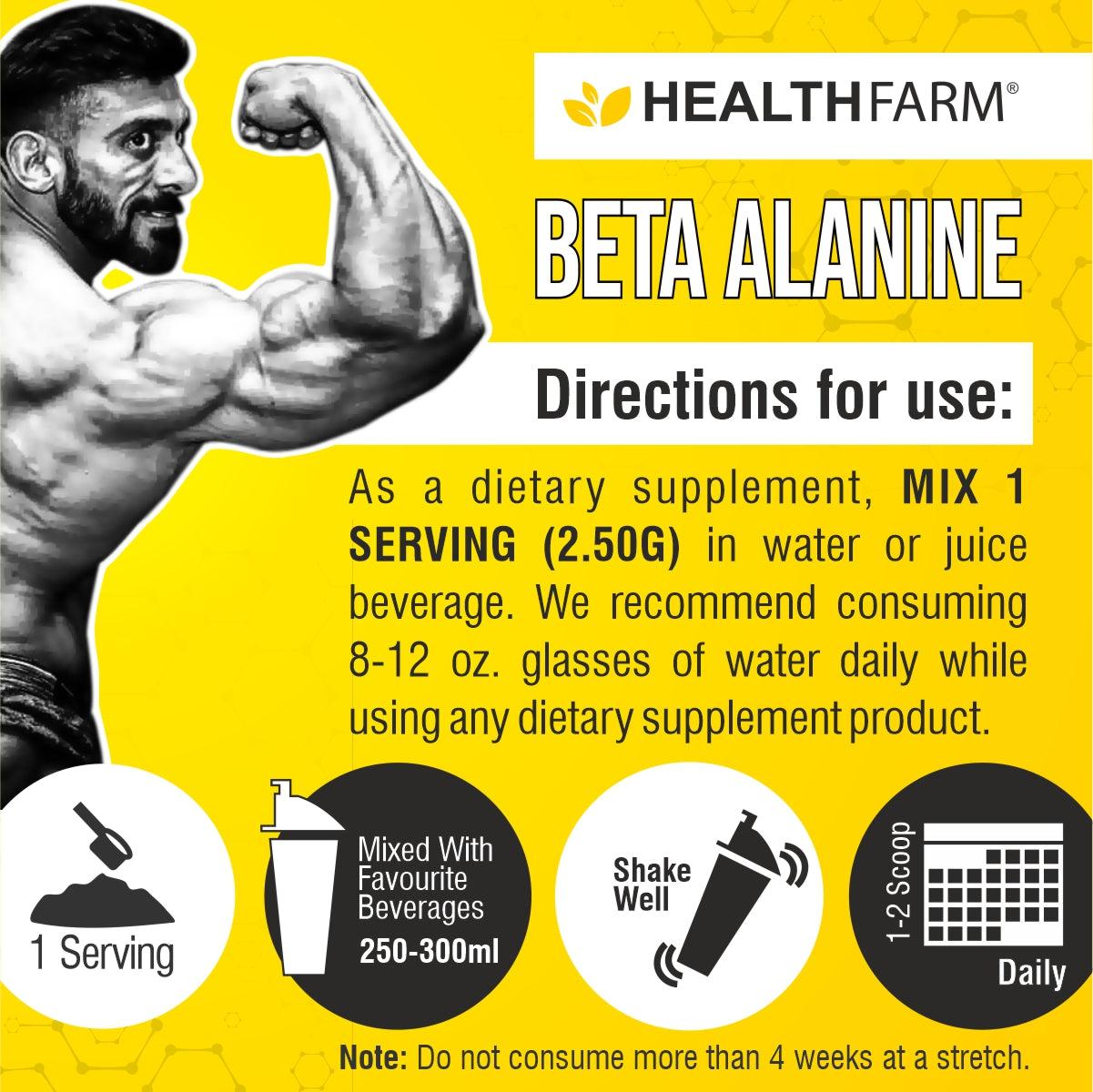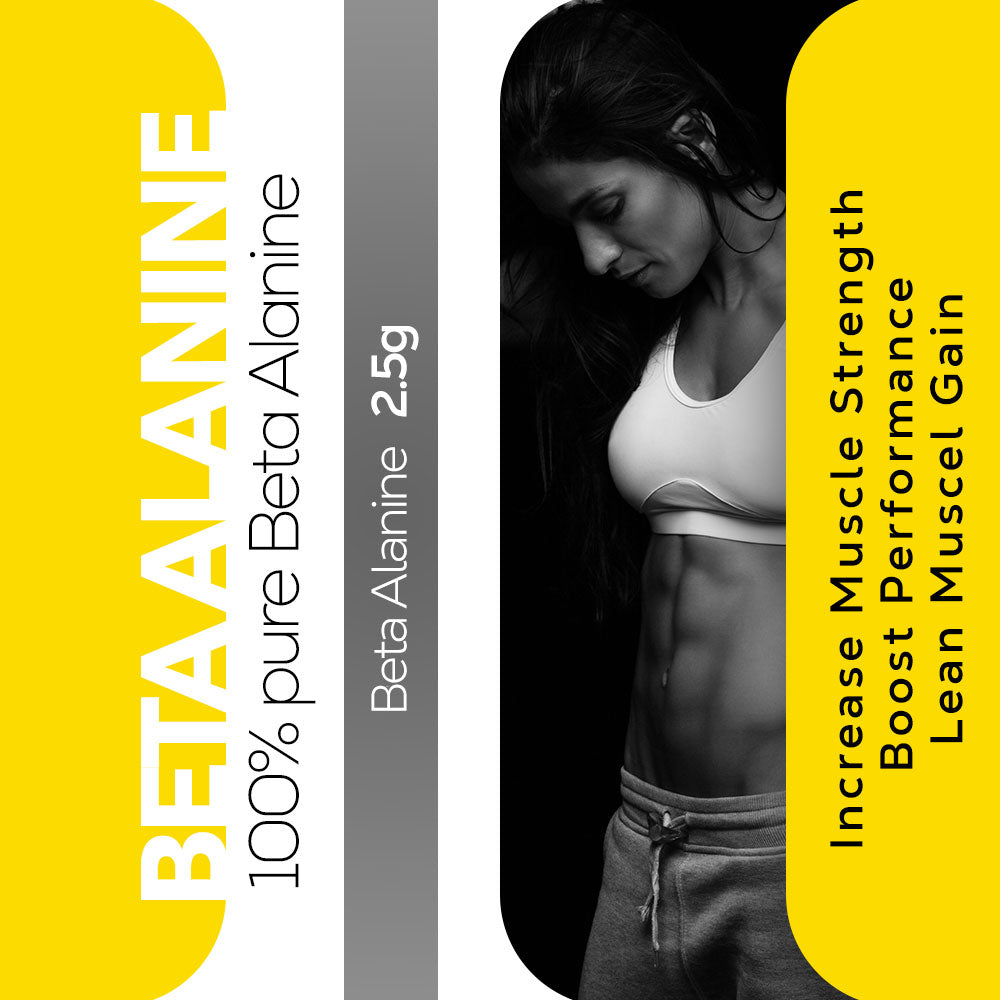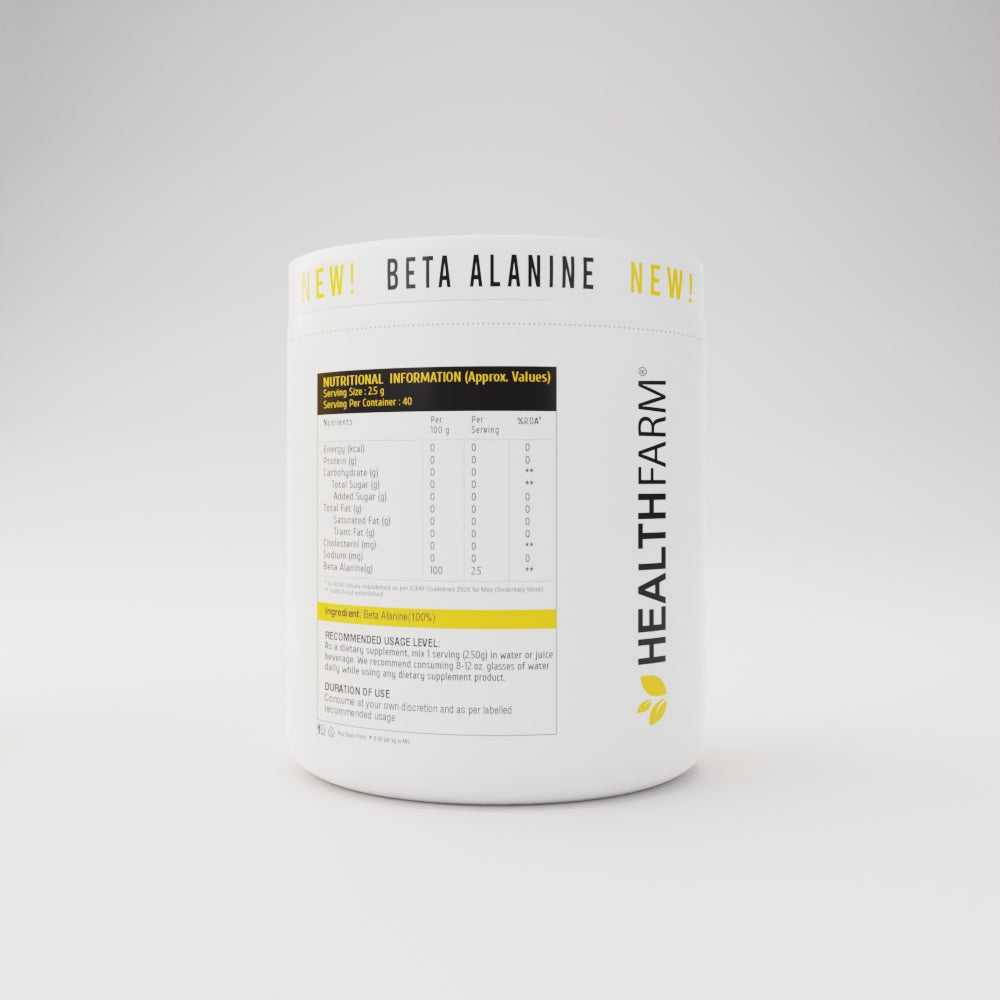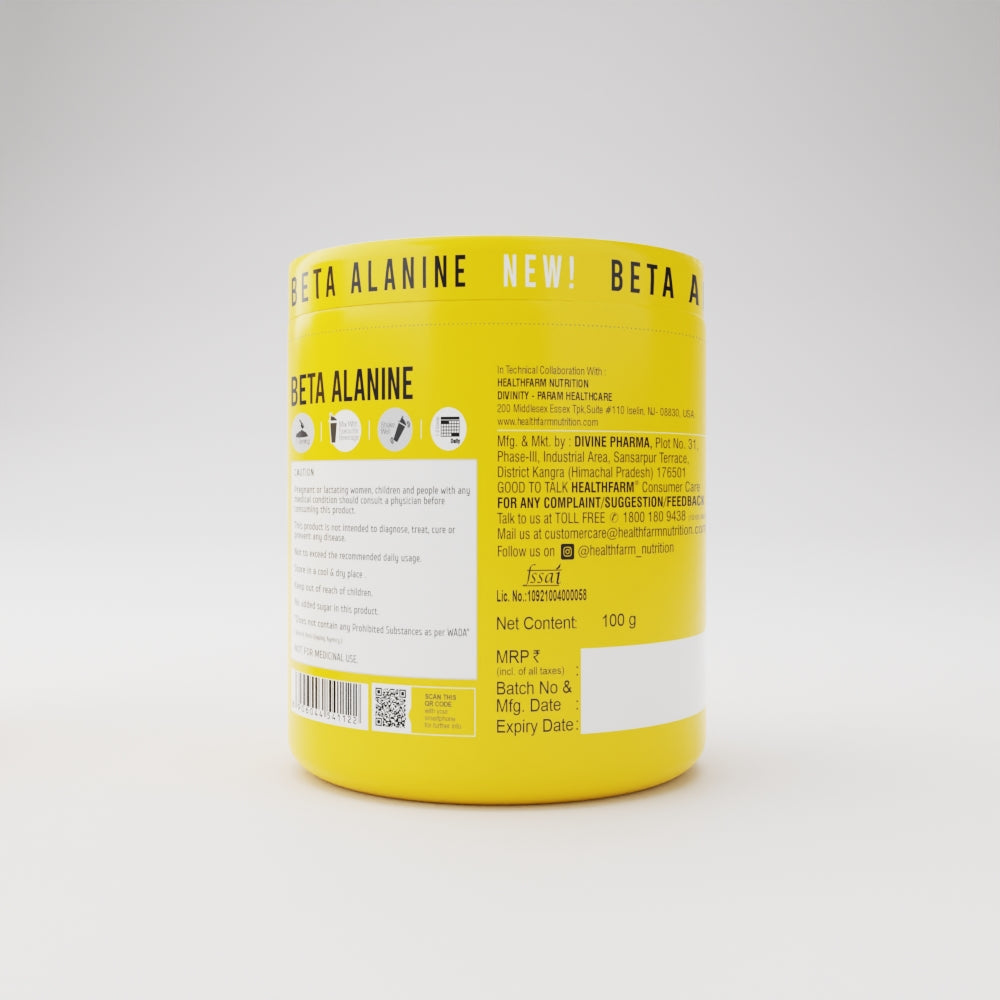 FAQ's
What does pure beta-alanine do?

The major function of beta-alanine is to enhance performance by increasing the capacity, stamina, and endurance of the person. It eliminates workout fatigue and assists in gaining lean muscle mass.


Should you take beta-alanine every day?

Yes, Every sportsperson, fitness enthusiast, athlete, or physically active person needs to take Healthfarm Beta-Alanine daily to gain muscle endurance, increase strength, quick workout recovery, and prevent muscle fatigue.


How long does it take beta-alanine to work?

Beta-Alanine starts its functioning on the very first day. It uplifts the carnosine level in your body which helps you to increase muscle endurance and strength which pushes you hard to perform better in the gym or sports.


Is beta-alanine a BCAA?

BCAAs are Essential Amino Acids whereas Beta-Alanine is a Non-Essential Amino Acid. A prime difference between BCAAs and Beta-Alanine lies in their function how they affect athlete or player's performance. Beta-Alanine decreases lactic acid build-up which assists to reduce workout fatigue timings, on the other hand, BCAAs are popular to construct or reconstruct more muscles, raise stamina and eliminate tiredness.


Is beta-alanine a good pre-workout?

Definitely! Beta-alanine is a non-essential amino acid in the person's body. It is a top-rated pre-workout supplement responsible for producing 'carnosine' in the human body, which is the most important component to increase muscle endurance and strength. If you want to get noticed among your competitors by giving super rock performances in exercise or sports performance, Beta-alanine supplement could be the best pick as it increases your workout timings by delaying on-set fatigue.