HealthFarm EAA Essential Aminos (300g)
Regular price

Rs. 1,874.00

Regular price

Rs. 2,499.00

Sale price

Rs. 1,874.00
Key Ingredients

L-Leucine, L-Isoleucine, L-Valine, L-Lysine & L-Threonine
Key specifications

PURE PROTEIN, PURE POWER EAA (Essential Amino Acids) is the supreme choice of fitness enthusiasts or weightlifters to fulfill the need of all 9 amino acids in their bodies. EAA helps to build muscle mass, reduce muscle soreness, delay muscle fatigue, and be a quick recovery. It is vital for protein synthesis in which body cells produce new proteins. When your body has all EAAs in the correct ratio that boost exercise performance and contribute to overall well-being.
FAST RECOVERY EAA Essential Aminos supplement helps your body to recover at the fastest note. It helps in protein synthesis and by consuming 1 scoop (10g) with water (250-300ml) after a hard workout or training, it begins repairing your damaged muscles instantly and provides quick recovery.
BETTER IMMUNITY, BETTER PREVENTION A combination of BCAA and glutamine is the best fuel to upgrade the immunity level of the body. A body with a great immunity system is best to defend your body from hazardous bacteria's viruses, virals, infections. Therefore, reload instant energy makes you energetic as well as healthy.
BURN FAT, REDUCE WEIGHT Essential Amino Acids assist to mobilize fatty acids. EAA Essential Aminos supplement has no calories, no fat, no sugar inside. EAA is optimum in filling a calorie deficiency in the body, and when you take the consumption of EAA and are also highly active in the sports activity or exercise, you will be blessed with a fit lean body.
IMMUNITY BUILDER 1 Scoop (10g) of EAA powder supplement is great to boost your immunity system. Its powerful antioxidants keep your immunity system strong and up to mark.
PREVENT INFLAMMATION EAA performs best in the body to provide prevention from inflammation. At the time of exercise, certain muscle damages are normal so it is a great protein supplement to limit excessive inflammation.
Benefits

Enhance exercise performance
Burn fat
Quick recovery
Build muscle mass
Repair damaged muscle tissue
Get lean body
Share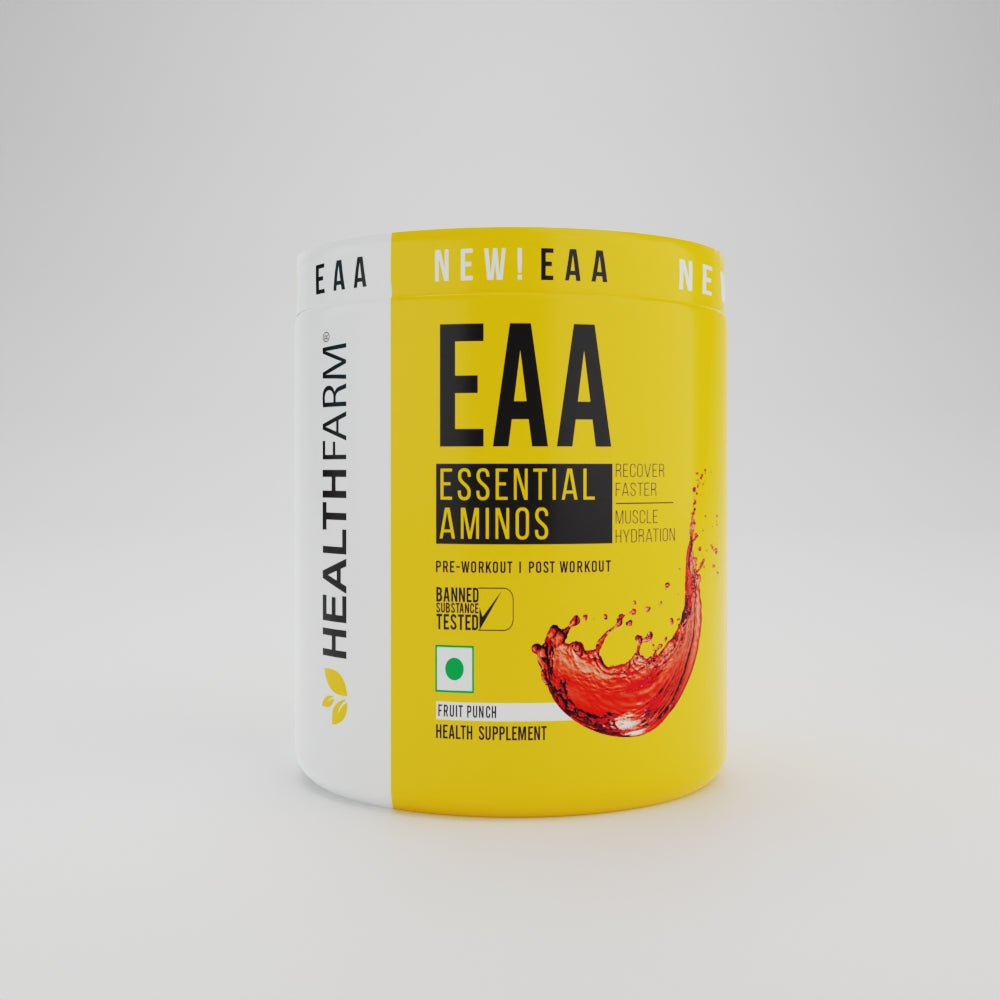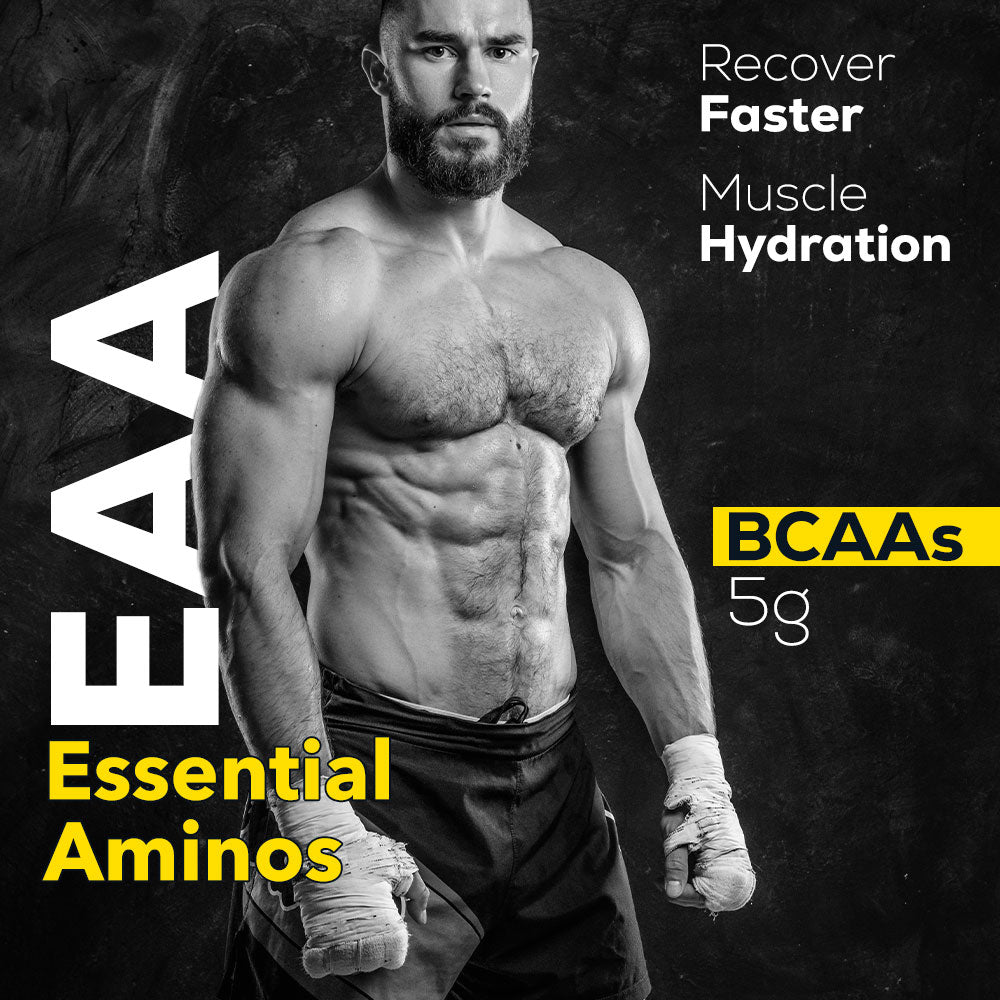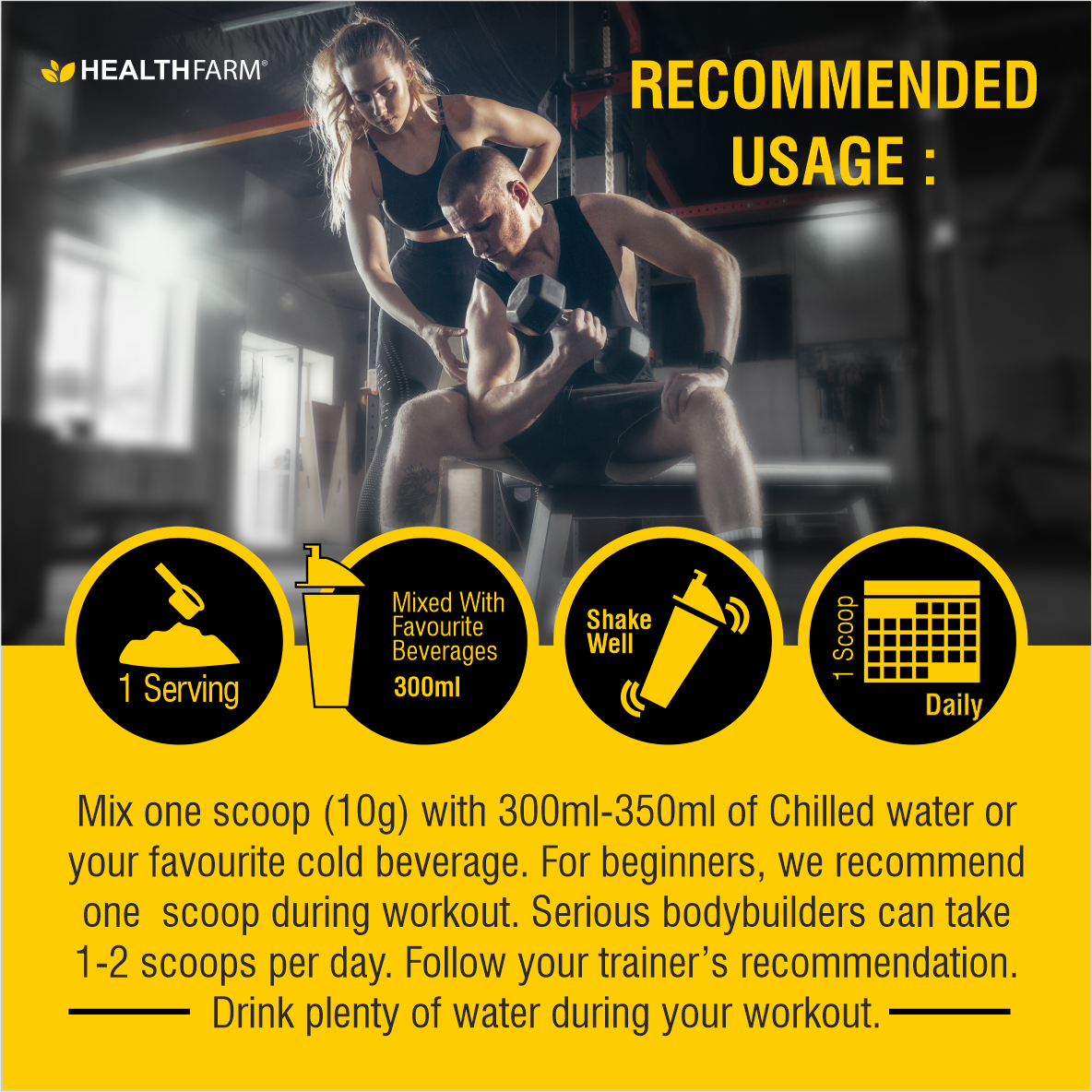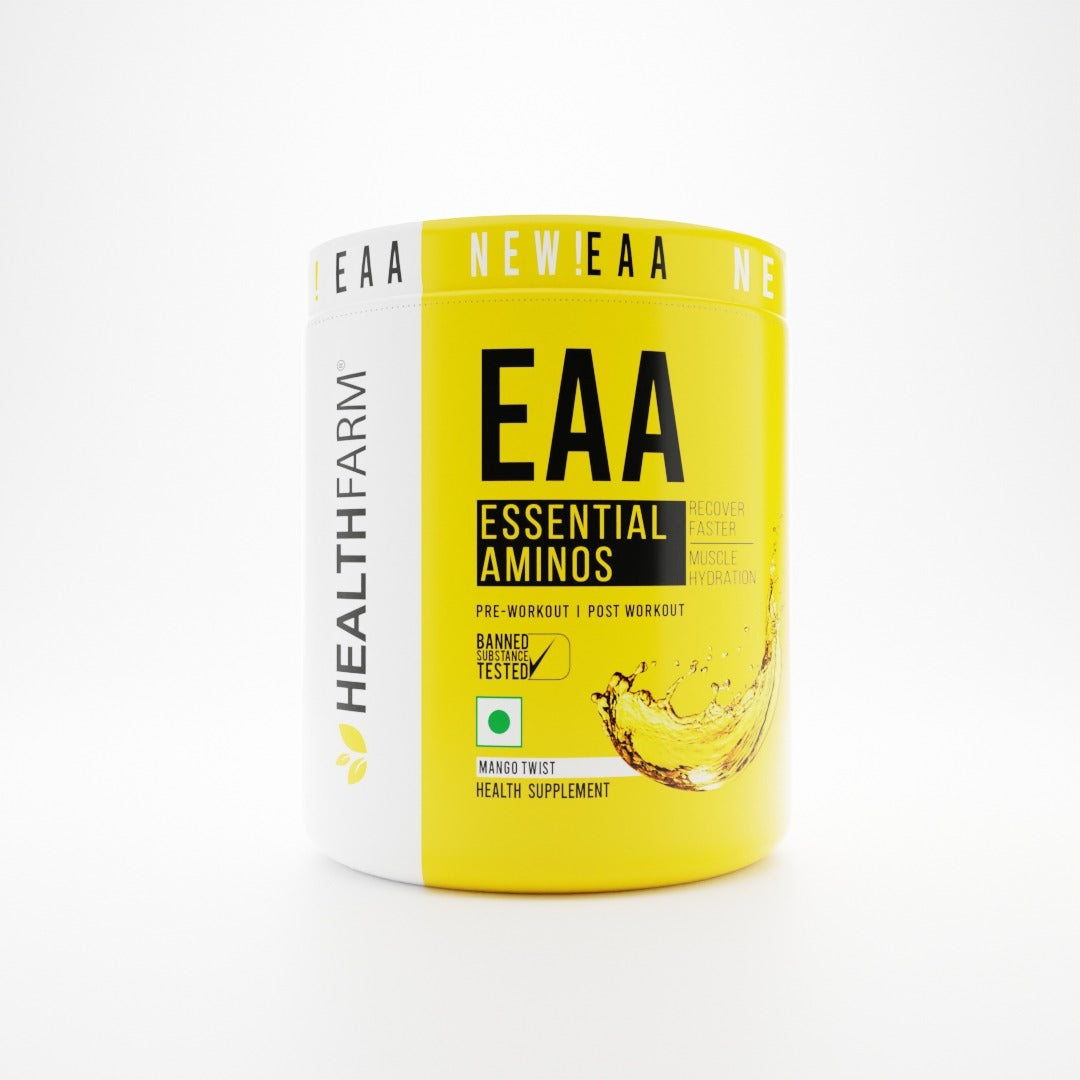 FAQ's
Are EAA better than BCAA?

Both EAA (Essential Amino Acids) and BCAA (Branched-chain Amino Acids) are popular protein supplements to make protein in the body. EAA helps in the process of protein synthesis that is relevant to make protein, removing fat from muscles, and building new muscles. BCAA (Branched-chain Amino Acids) are amino acids consisting of valine, leucine, and isoleucine that assist in protein breakdown and supply efficient energy to body cells.


When should I drink EAAs?

Consume HEALTHFARM EAA (Essential Amino Acids) after a workout to get instant recovery, eliminating fatigue, and building muscle mass. Take it as a pre-work supplement to feel energetic throughout the day.


Can I take EAA every day?

Yes, You have to consume EAAs (Essential Amino Acids)daily to boost stamina and build muscle mass.


Do pre and post-workout supplements work?

Yes, Definitely! Your body has 11 non-essential amino acids and to operate day-to-day function and live a healthy life, you need 9 more amino acids that your body can't make on their own, and that's when you need to use the supplement to fulfill its requirement. If you are into sports or gym activities, your body feels cramps, fatigue, and lack of energy. These pre and post-workout supplements help to get rid of tiredness, provide instant recovery, build muscle mass and eliminate fatigue.