HealthFarm BCAA PRO Intra Workout (500G)
Regular price

Rs. 2,474.00

Regular price

Rs. 3,299.00

Sale price

Rs. 2,474.00
Key specifications

SUPER FAST WORKOUT RECOVERY Branched-chain amino acids are vital nutrients that support muscle metabolism and assist in creating muscle tissue protein. Your body doesn't produce these amino acids so you need to fulfill that requirement from supplements. BCAA PRO contains Leucine, Isoleucine, and Valine in a 2:1:1 ratio which helps in the protein synthesis process (When cells make proteins in the body). Protein formation is most important for overall well-being and gets quick healing after a workout.
NO MORE MUSCLE SORENESS Feel tired after a workout? BCAA PRO could be your pain reliever drink. A combination of BCAA with Glutamine reduces muscle damages and helps you to get a speedy recovery. So, no more muscle soreness next time but back to workout with more energy without being tired.
GET A FIT LEAN BODY No matter if you are into powerlifting, weightlifting, sports activities, swimming, or just beginning a journey of fitness, BCAA PRO benefits every adult. It reduces muscle damage and encourages lean muscle growth.
CONTROL BLOOD SUGAR 1 scoop serves 2.50gm L-Leucine effective to control blood sugar in your body. It always tracks your blood sugar level and helps to control it.
Benefits

SUPER FAST WORKOUT RECOVERY
NO MORE MUSCLE SORENESS
GET A FIT LEAN BODY
CONTROL BLOOD SUGAR
Hurry, only 11 items left in stock!
Share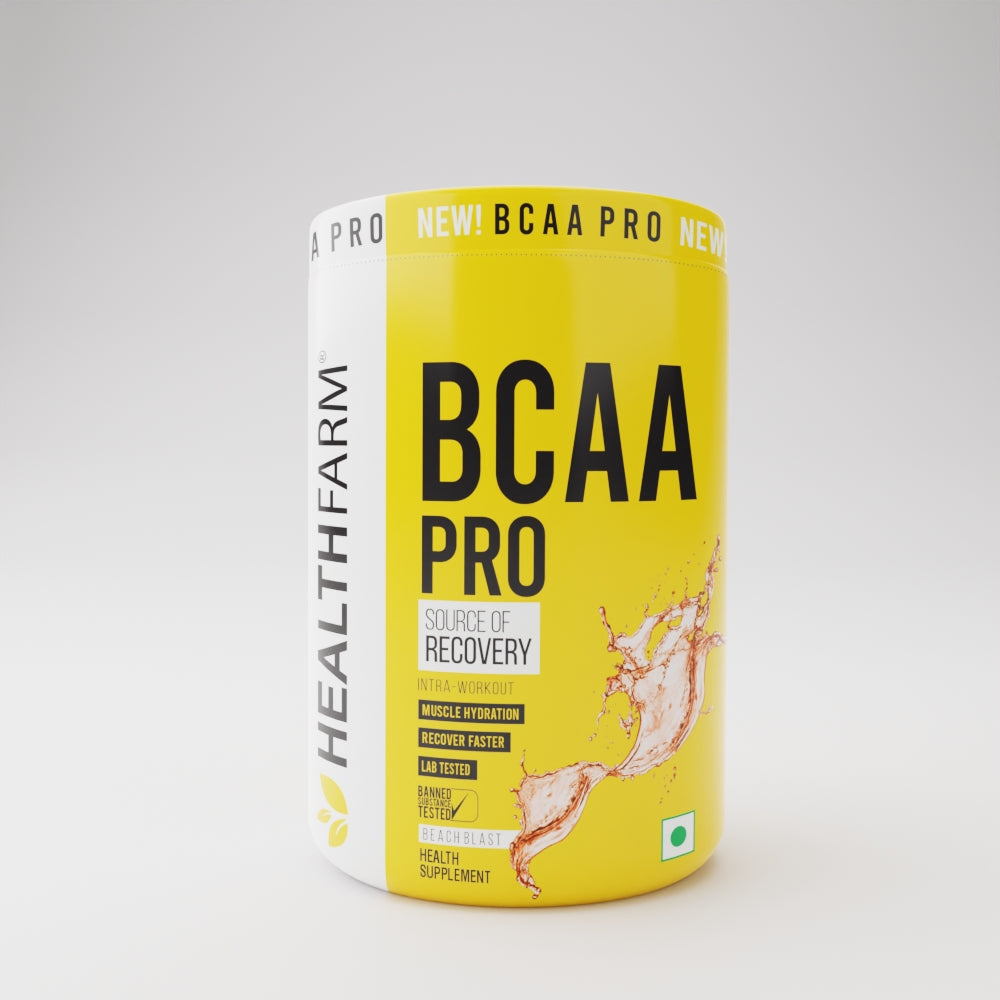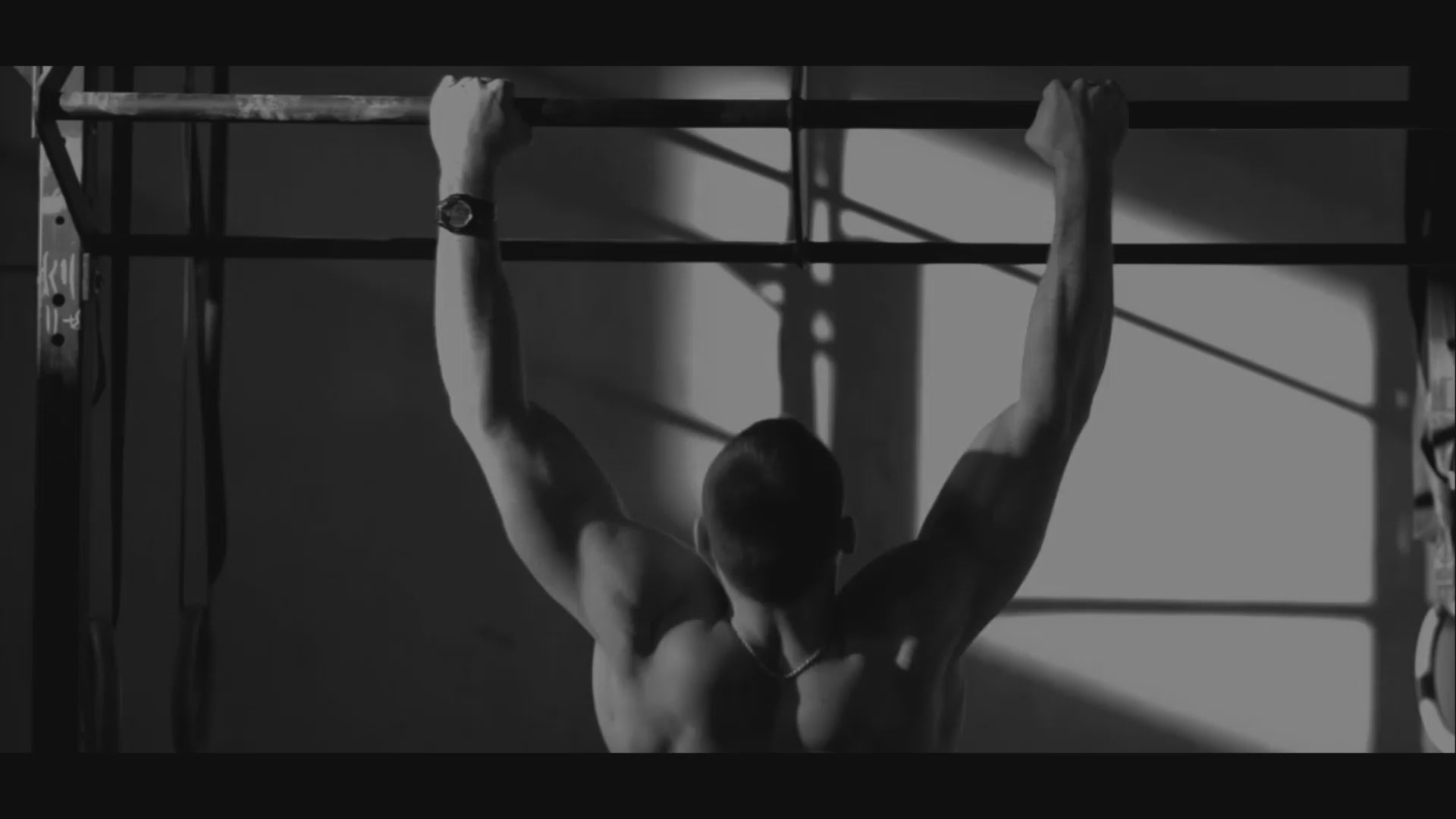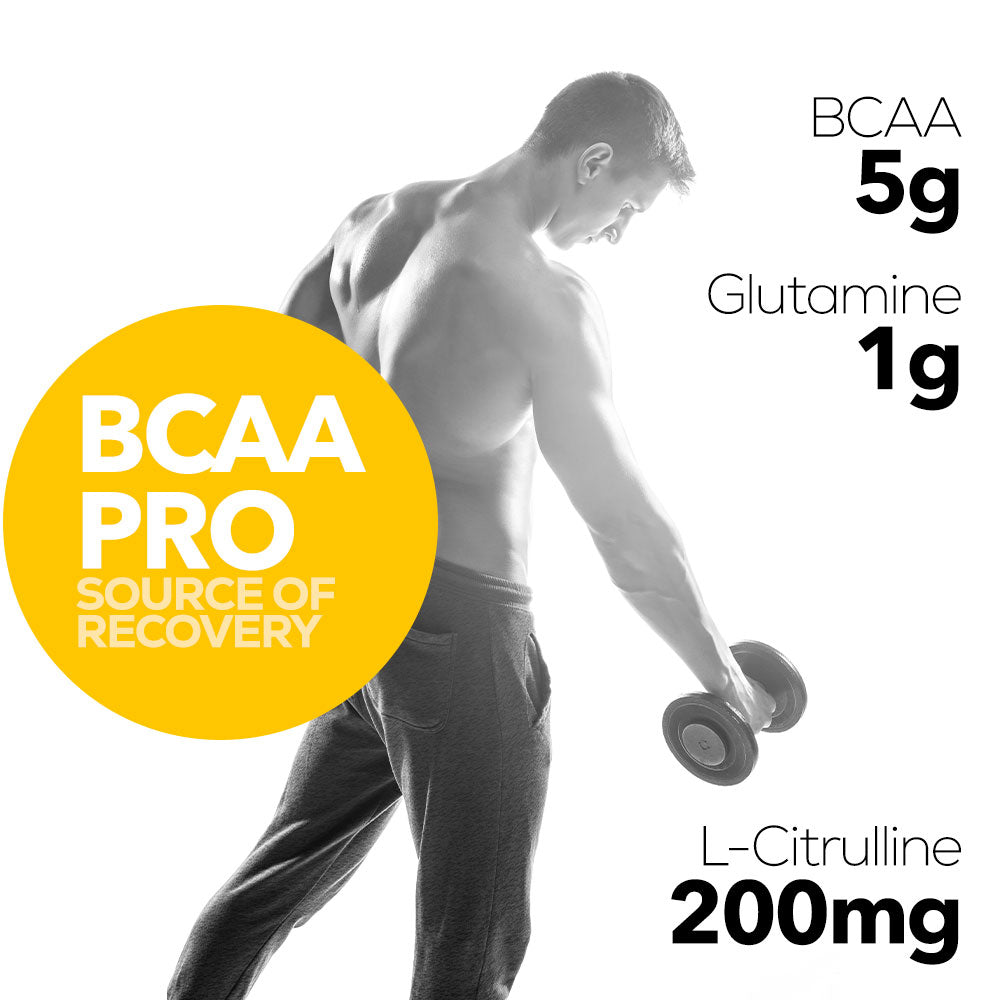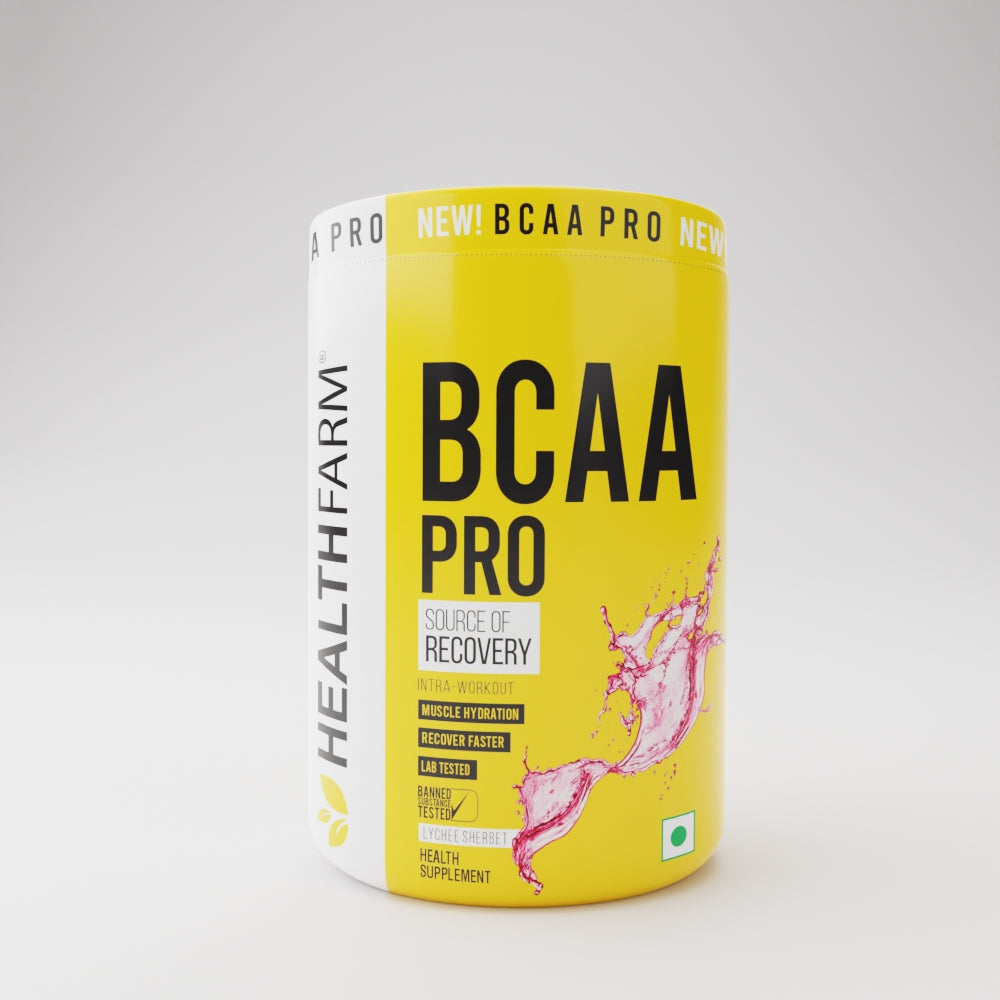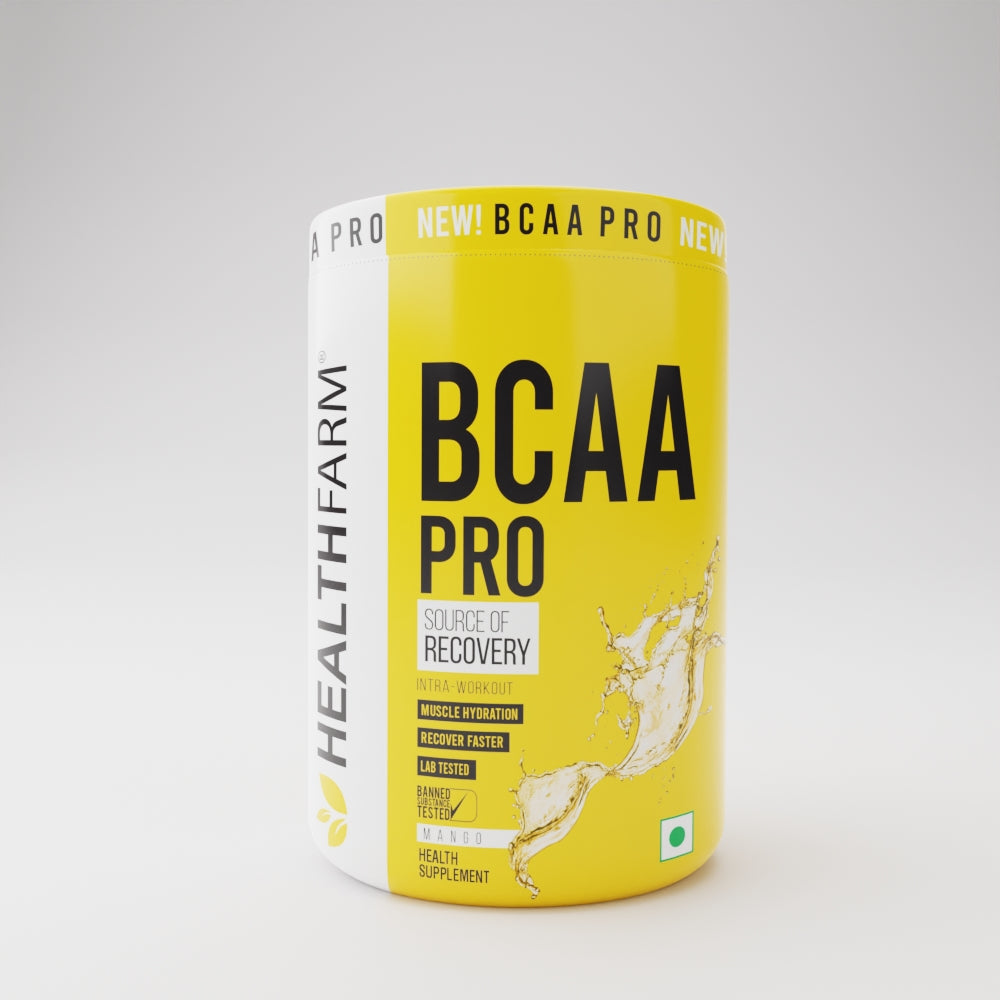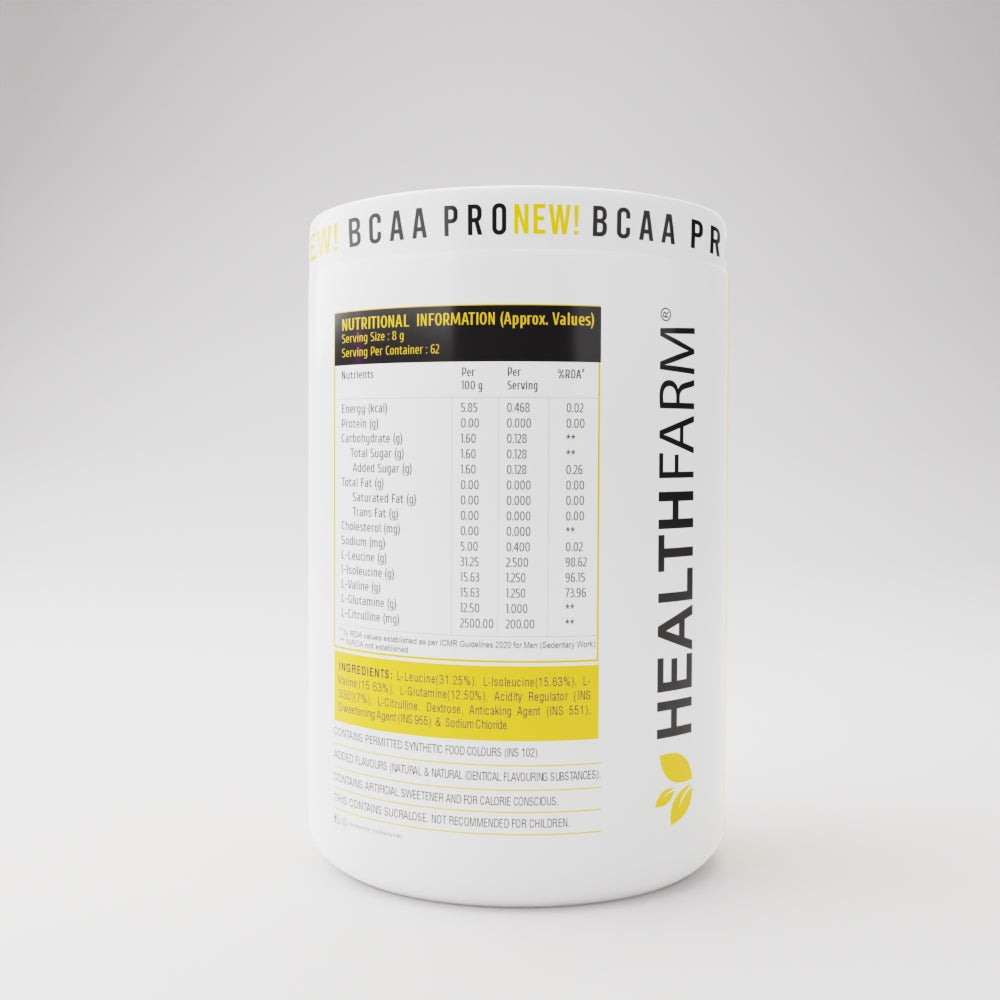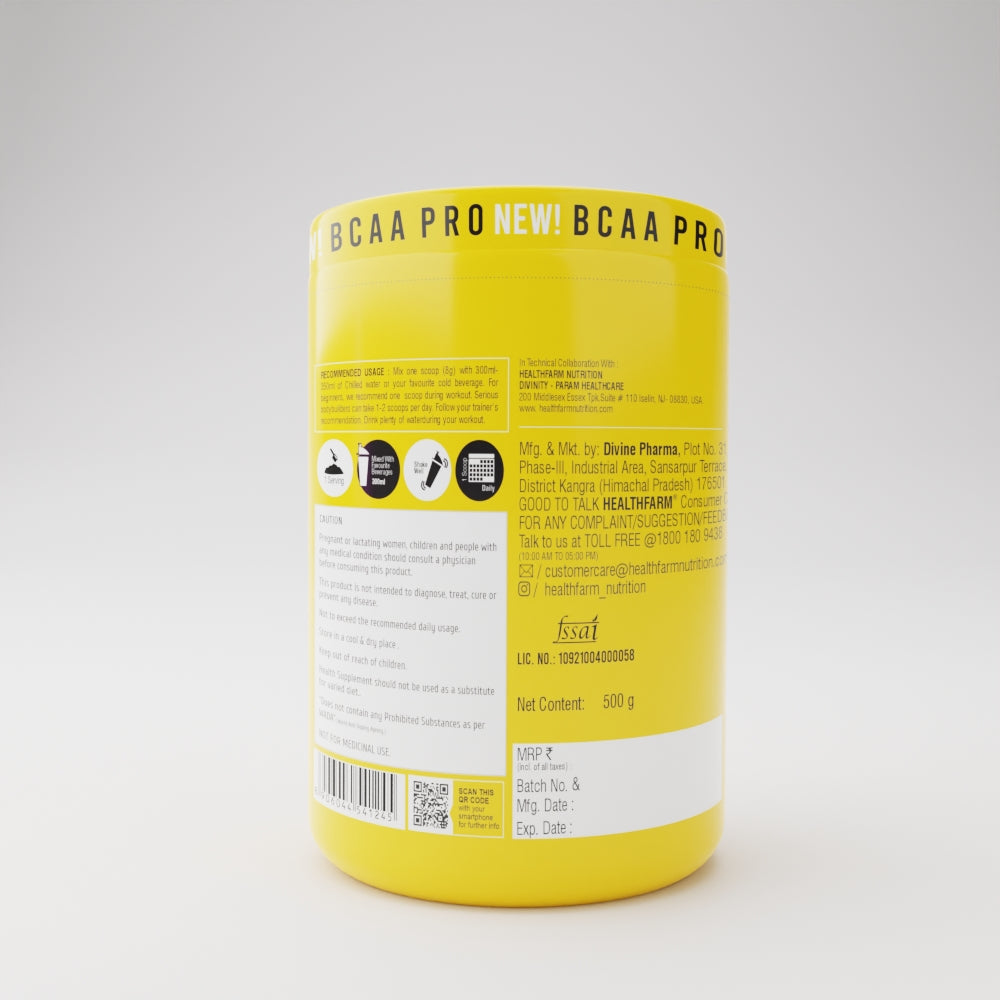 FAQ's
How to choose a BCAA supplement?

Always look for the BCAA supplement that is loaded with a 2:1:1 ratio of all three branched-chain amino acids-L-Leucine, L-Isoleucine, and L-Valine that encourage protein synthesis process at a fast level required essential for every adult to create protein in the body.


Do I take BCAA before or after a workout?

Yes, This is the best BCAA supplement before or after a workout. Take it before workout to boost stamina and increase performance. Take it as a post-workout supplement to ease recovery, eliminate muscle soreness, and build muscles.


Do you mix BCAA PRO with water?

Yes, Put a scoop of BCAA PRO powder in water (300-350ml), shake hard, and enjoy.


Is it okay to drink energy drink after workout?

Absolutely! It is the need of your body to take energy drink to get your strength back and feel strong after a hard-hitting performance in the gym.


Is BCAA Good for beginners?

Definitely, Our Healthfarm BCAA Pro consists-Leucine, L-Isoleucine, L-Valine, L-Glutamine & L-Citrulline assist in the protein synthesis process and forms essential proteins which are relevant to get the speedy recovery and building muscle mass.