HealthFarm AlphaMen Multivitamin for Men's Health (60Tab)
Regular price

Rs. 799.00

Sale price

Rs. 559.00
Key Ingredients

Multivitamins
Multi-minerals
Omega 3
Tribulus Terrestris
Key specifications

ALL-IN-ONE SUPPLEMENT FOR MEN Alpha men tablets' ideal health supplement for men consists of multivitamins, multimineral with essential Omega 3, Tribulus Terrestris, and other powerful ingredients. AlphaMEN is the complete solution to support men's overall health. Ideal for men's immunity, bones, skin, urinary health, endurance, brain functions, and healthy heart maintenance, AlphaMEN's also control's person's mood swings.
IMMUNITY BUILDER SUPPLEMENT Alpha men supplement tablets are a rich source of multivitamins that build strong immunity in men. A better immunity is vital for everyone to increase the body's ability to fight harmful particles and live fit in every season.
DISEASE FIGHTER SUPPLEMENT Vitamin E protects your cells from damages, Vitamin A is good to get healthy skin and Magnesium controls blood pressure. Iron is great to treat anemia, boost hemoglobin, improve memory, reduce fatigue and enhance muscle endurance. Omega3 fights with eye Arthritis, decrease the risk of heart attacks, prevent memory loss and mood alternation.
BETTER MOOD Tribulus Terrestris contained in the tablet boost testosterone level (testosterone is a sex hormone present in males) in men. Low testosterone leads to low-self esteem, decrease sex drive & less energy whereas a higher level of testosterone is good to make mood, reduce anxiety and improve sex drives.
Benefits

Supports Men's overall Health.
Acts as an Immunity Booster.
Empowers Brain and Eye health.
Maintains Energy level throughout the day.
Fuels Muscle Performance.
Share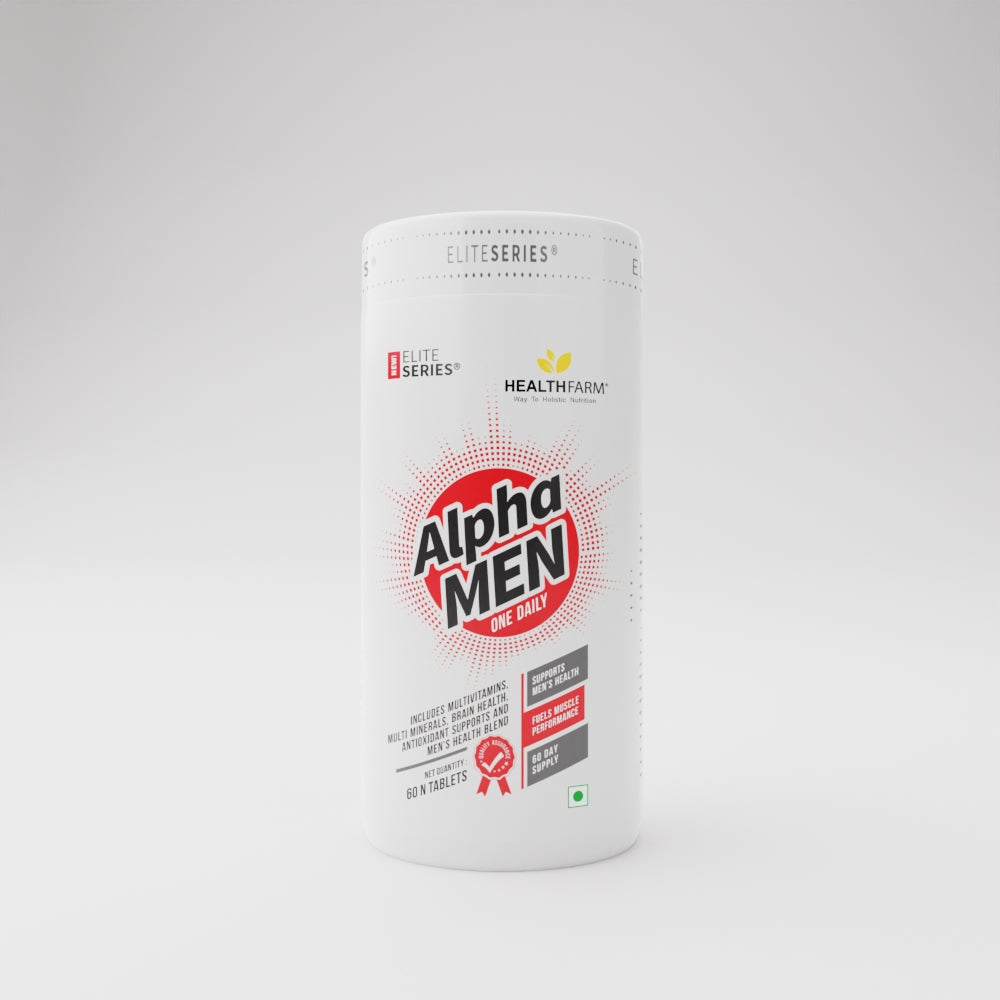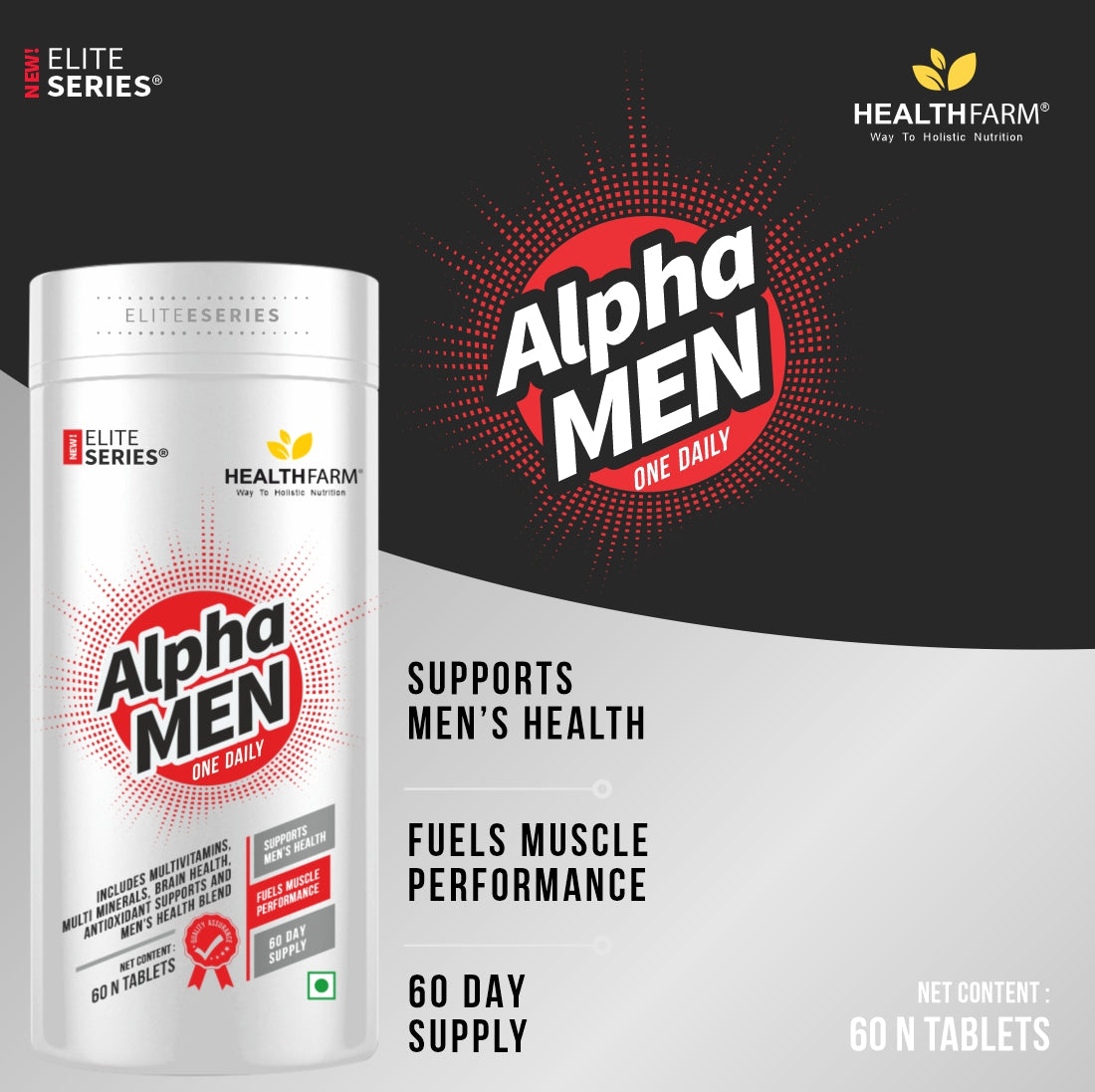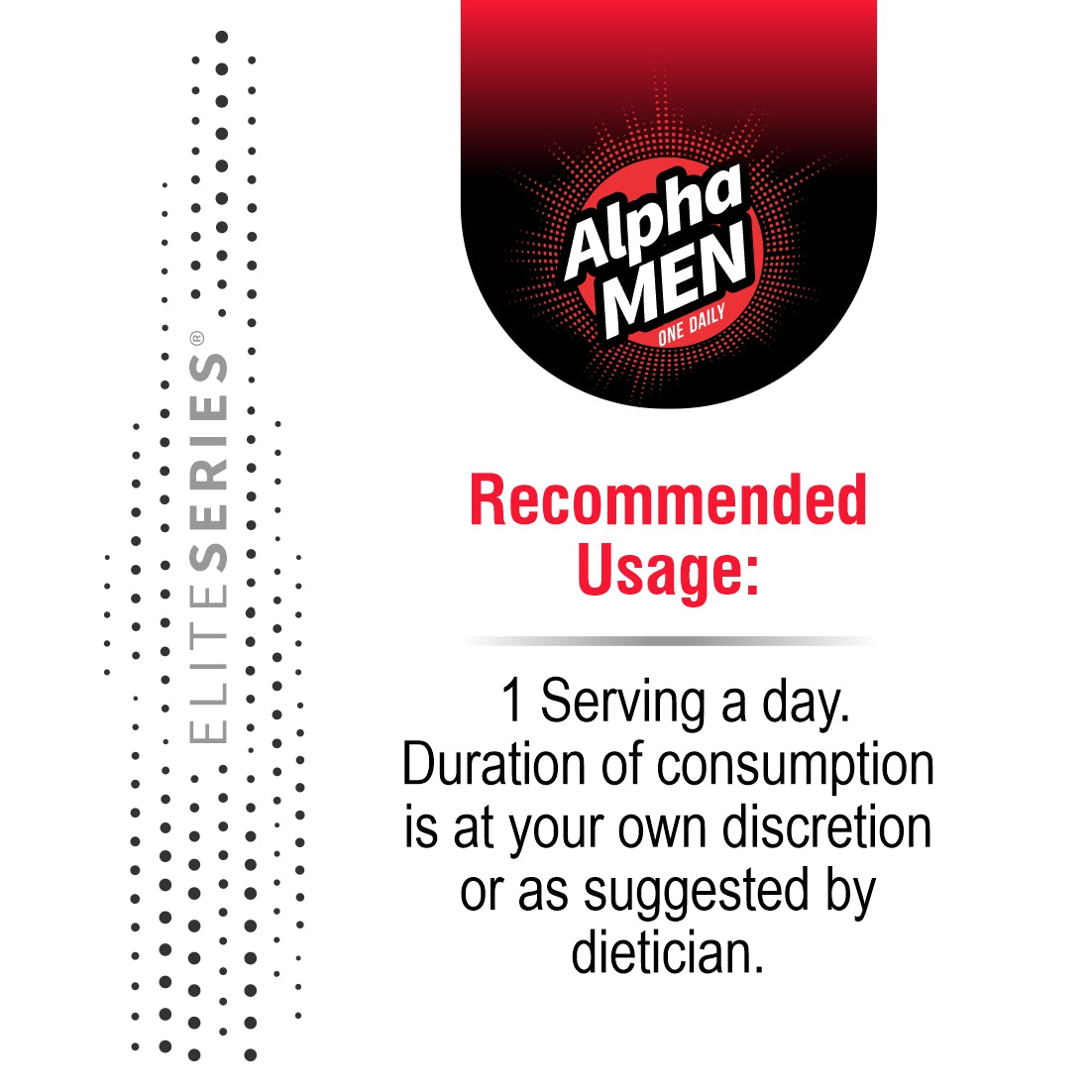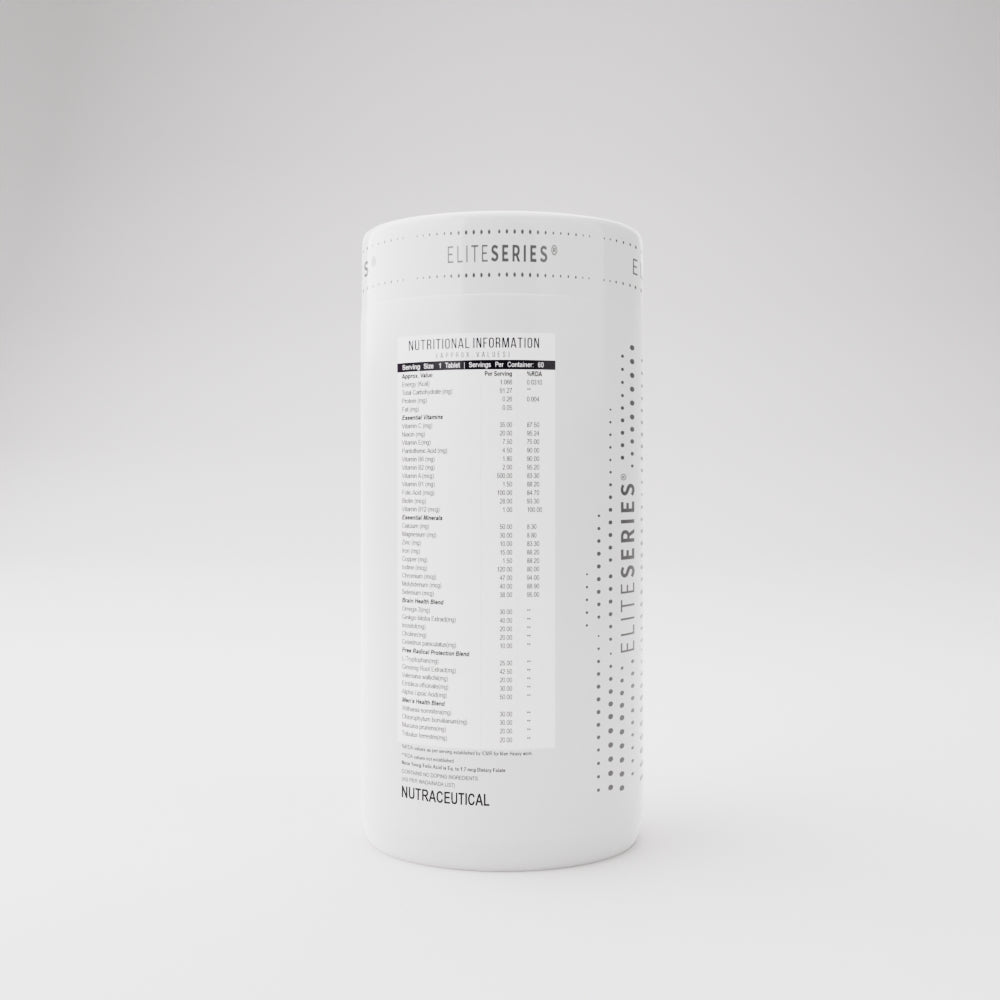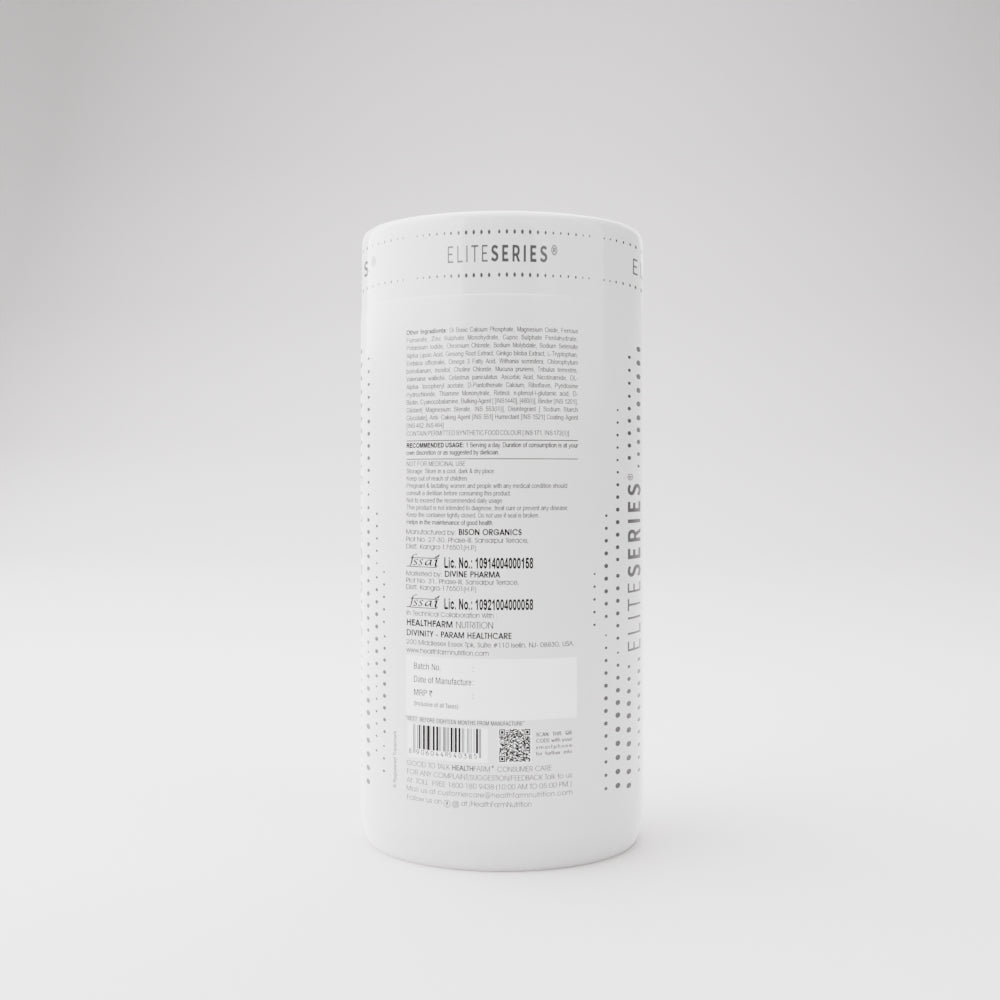 FAQ's
What are the benefits of Alpha men tablets?

AlphaMEN is specially produced for men's overall health. Packed with 60 tablets, these tablets are all in one supplement consists multivitamins, multi-minerals, Omega 3, Tribulus Terrestris, and other essential components highly required by men's health to live a healthy disease-free life. It also assists in muscle performance by providing enough source of energy, building muscles, boost immunity, supports early digestion, curb unhealthy cravings so these are also considered as best multivitamins for bodybuilding in India.


Who can use Healthfarm's AlphaMEN tablets?

AlphaMEN are the best multivitamin tablets for men who are passionate to live a healthy fit life. All the multivitamins and multimineral increase the vitamin and minerals intake in men's bodies. It's a complete nutritional solution for men. Take 1 tablet daily with a glass of water to celebrate healthy living.


Can I take AlphaMEN tablets with milk?

Yes, You can take AlphaMEN tablets with milk.


Is it good to boost immunity?

Yes, AlphaMEN tablets are a rich source of multivitamins and multi-minerals. Vitamin D, Vitamin C, and Zinc contained in the tablets encourage strong immunity in your body.