GPN (1KG) BRUTAL WHEY Protein Best post workout supplement (BOGO)
Regular price

Rs. 3,999.00

Regular price

Rs. 0.00

Sale price

Rs. 3,999.00
Key Ingredients

24g Whey, 2.90mg Niacin, 5.76mcg Biotin with Multivitamins (Vitamin-A, B1, B2, B6, B12, C, E, and D)
Key specifications

ULTRA-PURE FAST-ACTING PROTEIN 24g protein in 1 serving scoop is the complete source of energy after a hard workout. Best to give prompt recovery after a long tiring sports activity, this post-workout supplement contains enough Essential amino acids and BCAA every athlete needs to build muscle mass, increase muscle size, lean muscle body, and healthy mind.
HEALTHY BODY & HEALTHY MIND Added essential multivitamins fill the gap of deficiency in your body. A bundle of u s presidential election wagering heats up (Vitamin-A, B1, B2, B6, B12, C, E, and D) elevate your mood, reduce stress level, nourish skin, enhance eyesight, maintain strong hair roots, better nervous system and maintain sugar level.
VEGAN UNADULTERATED POST WORKOUT SUPPLEMENT Packed with essential amino acids, multivitamins, and relevant protein, this post-workout drink contains no unnatural or unethical content. 100 pure vegetarian nutritive supplement is soy-free, dairy-free. Sugarless, fatless, and chemical-less, BRUTAL WHEY protein supplements become the dominant post-workout supplement over top of other post-workouts available in the market.
AFFORDABLE IN RANGE & YUMMIER IN TASTE Consisting of abundant health benefits, Brutal whey is considered the best rival food for life-threatening diseases. Available at an economical rate, everyone can buy and its super sweaty flavors-Chocolate, cookies & cream could be your favorite ones!
Benefits

Building muscle mass
Get relief from muscle tiredness.
Instant muscle recovery
Increase immunity system
Strengthen internal organs
Better memory
Improve brain functions
Get strong bones
Healthy & smooth skin
Shiny long thick hair
Elevate mood
Share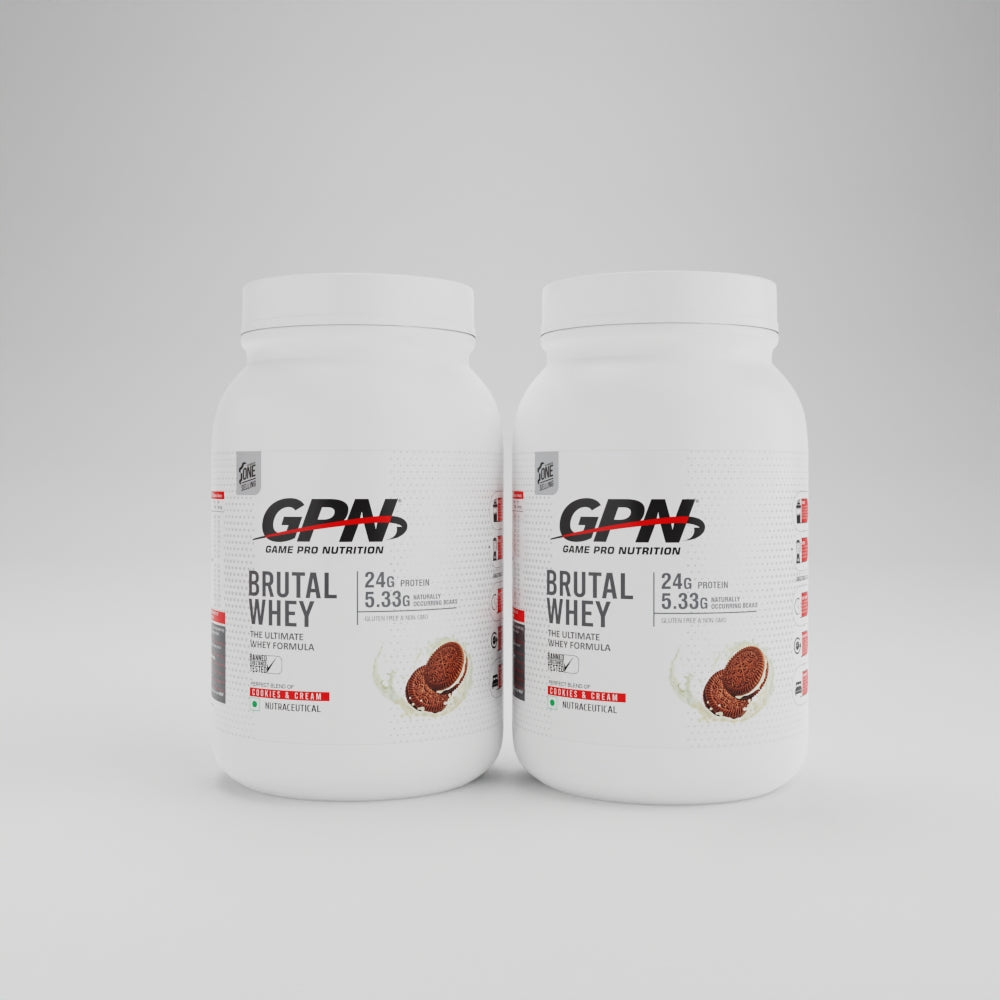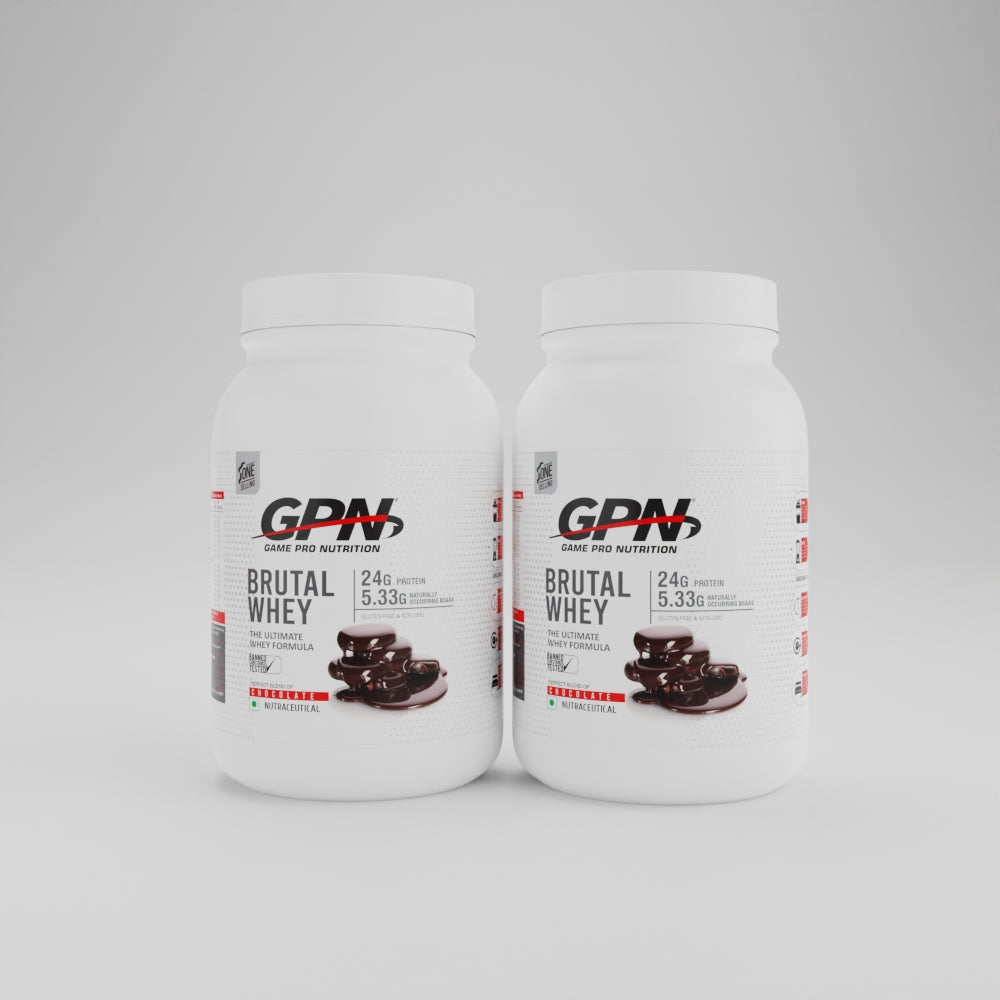 FAQ's
What is a BRUTAL Mass Gainer?

HEALTHFARM Mefirst Brutal best mass gainer is a high-calorie formula for athletes or sports persons designed to gain weight. 1 serving of 300gm offers 1127 calories and 48gm protein assists in getting the ideal weight and speedy muscle recovery.


What are the benefits of mass gainers?

HEALTHFARM Mefirst Brutal best mass gainer in India offers several benefits such as an increase in a person's weight, extending long hours in the gym, boosting immunity, providing energy, instant recovery, and prevention from chronic disease.


Will I get fat using a BRUTAL mass gainer?

BRUTAL gainer has zero trans fat. The ultimate aim of the brutal muscle mass gainer is to help you to get the ideal weight. If you are a sports person, and, getting the right weight is your aim then consume this delicious shake every day as it offers 48g protein and 1127 calories with multivitamins, but, if you take this product without sweating in the sports activity then it makes you fat in a few days.


When to take BRUTAL Gainer?

You are free to take Brutal mass gainer whenever you are tempted for this delicious shake. Take it in the morning, afternoon, or before sleep.


Is mass gainer good for gaining muscle/bodybuilding?

Yes, Loaded with 48g protein with multivitamins, BRUTAL Mass Gainer helps in gaining muscles and a perfect weight for a better lifestyle.