HF SERIES CREAMAX Creatine Monohydrate (250G)
Regular price

Rs. 1,199.00

Regular price

Rs. 1,599.00

Sale price

Rs. 1,199.00
Key Ingredients

Creatine Monohydrate (75gm), Carbohydrate (2.68gm), and Energy (9.90 kcal)
Key specifications

100% VEGAN, PURE & AUTHENTIC Creamax Creatine Monohydrate is an entirely vegan, pure, and authentic post-workout supplement suitable for men and women, selling at a meager rate containing zero sugar, zero chemicals, or no artificial taste enhancer content. This Fat-free, soy-free dairy-free, gluten-free natural product is the main source of energy to boost your strength and endurance to achieve your desired fitness target.
A SECRET TO GET BIGGER MUSCLES 1 serving size of 4g creatine micronized powder is enough to supply Creatine Monohydrate (75gm), Carbohydrate (2.68gm), and Energy (9.90 KCL) that your body needs to build muscle mass and instant recovery after a hectic tiring workout. Stay refreshed and feel energetic instantly after a high-intense workout. It helps your muscles or body to be calm and provide more relaxation.
IDEAL FOR ALL TYPES OF WORKOUT/TRAINING Creatine is known as best to uplift ATP levels that is the foundation to produce energy. More energy encourages you to do more workouts and extend your workout timings. Thus, it is great to supplement all types of training other than powerlifting such as swimming, boxing, or other sports.
JUICY FLAVORS DISSOLVE EASILY Multiple benefits at an economical price recommended to every group and gender Creamax best creatine micronized which comes in three jaw-dropping flavors- Orange Burst, Fruit Punch, and Mango Delight that every fruit lover wouldn't want to miss!
Benefits

Get high-potency power
Increase strength & endurance
Prompt muscle recovery
Framing muscle mass
Quick absorption rate
Ideal for every sports activity
A perfect source for energy
Help to perform better in the gym.
Share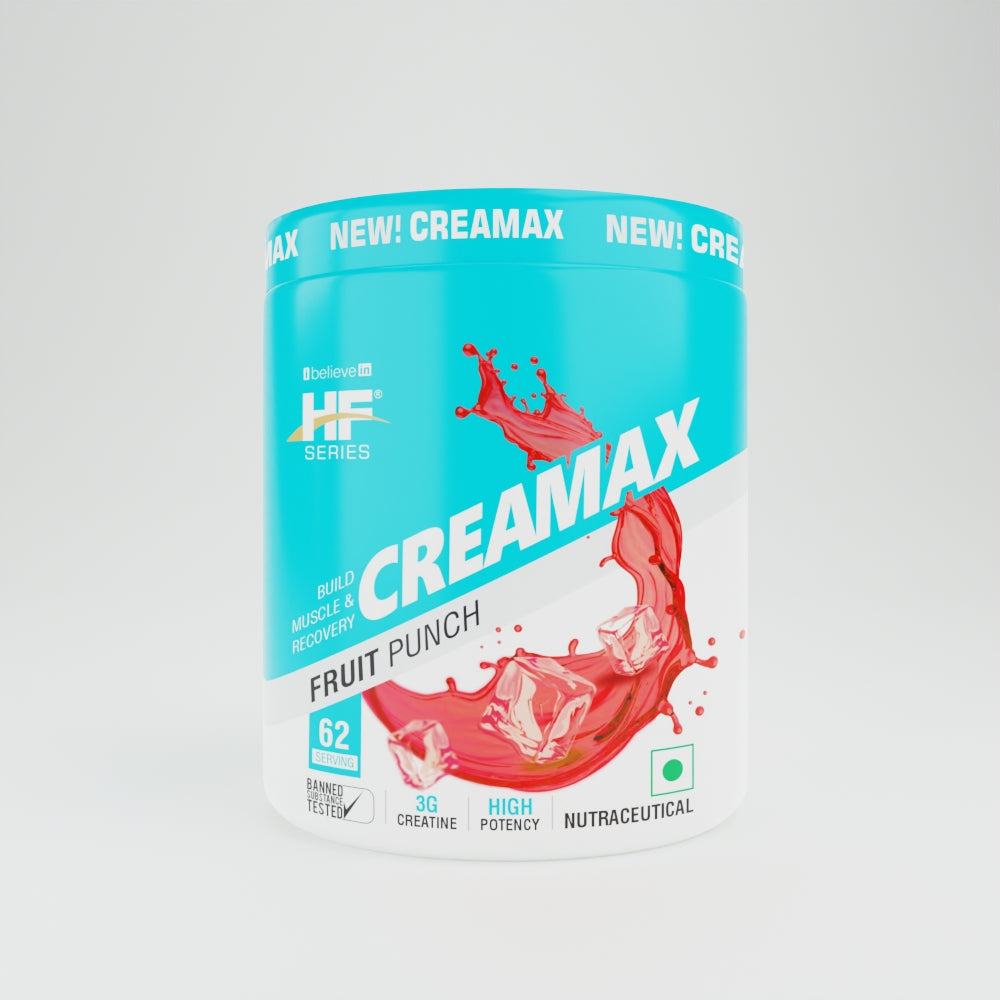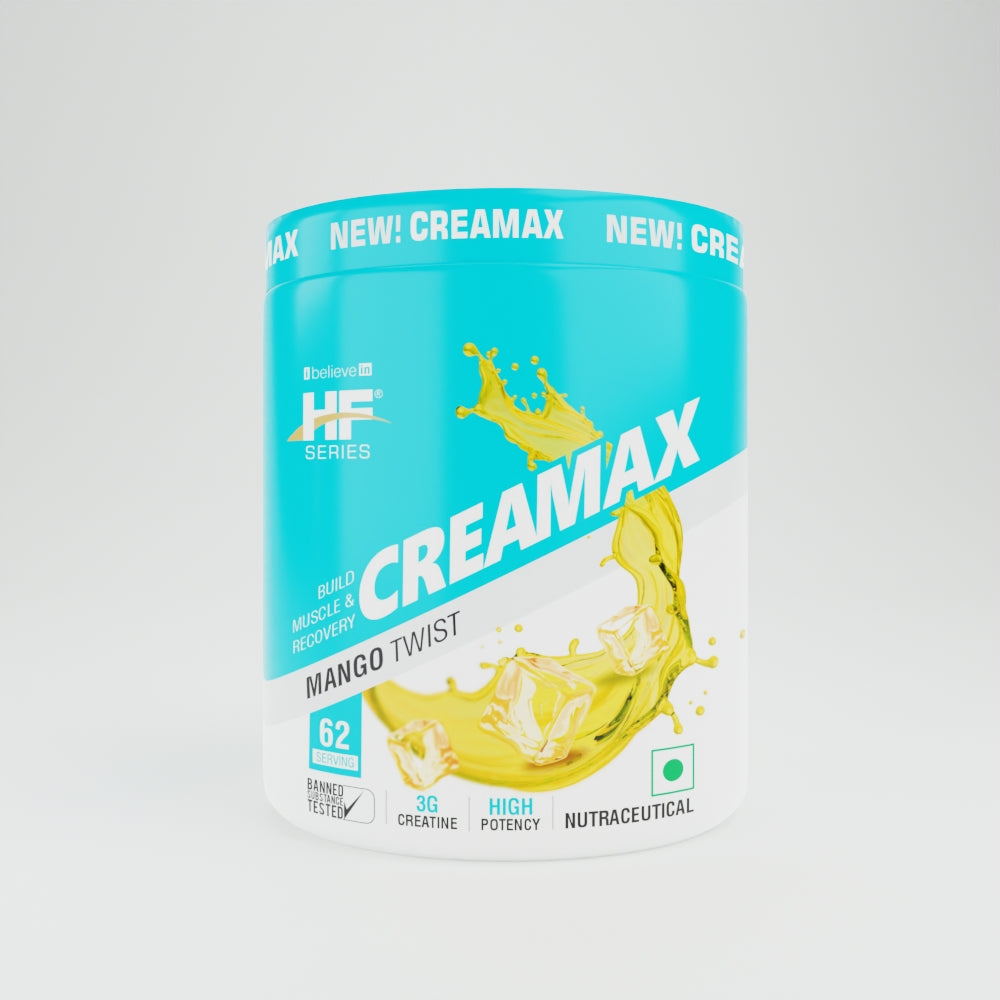 FAQ's
What should I mix creatine with?

Mix creatine powder with 250ml to 300ml water, shake good and enjoy it. You can also take it with your favorite juice or beverage. Drink plenty of water if you start taking creatine regularly.


Is creatine micronized monohydrate a pre-workout?

Most athletes take creatine monohydrate as a post-workout supplement. You can take it as pre-workout also as it is a good source of energy and helps in boosting stamina, but, the main function of the creatine monohydrate is to provide instant recovery and building muscles therefore it is recommended as post-workout.


Can we take pre-workout and creatine at the same time?

A particular role of the pre-workouts is to increase energy, stamina, strength, and endurance, whereas creatine assists in building muscle mass, instant muscle recovery, eliminating muscle tiredness, and raising ATP energy, therefore, both supplements cater the same thing to your body so it is better to take one supplement to get beneficial and fast results.


At what age should I start taking creatine?

A recommended age for taking creatine supplements is 18 or above. Creatine is a great post-workout supplement to enhance workout performance as well as muscle recovery.


What are the benefits of Micronized creatine?

Quick muscle recovery, creating big muscle size, increasing stamina, enhancing ATP energy level, healthy digestion, source of energy, and assisting in delivering good sports performance are the key benefits of HF series's Creamax creatine micronized monohydrate.