HealthFarm AM PM Multivitamin Tablets (60 TAB), BUY 1 GET 1 Offer
Regular price

Sale price

Rs. 999.00
Key specifications

ALL IN ONE MULTI-VITAMIN FORMULA Healthfarm's All-in-one daily multivitamin supplement is efficient to strengthen the immunity system of your body and reduce allergy symptoms. Taking a multivitamin daily helps to regain energy after a long tiring day or hard workout and keeps you fit and energetic every day. Healthfarm AM PM 1 day night formula is designed to cater to your daily demand for nutrition and increase overall health wellness.
AM MULTI-VITAMIN MORNING FORMULA Our AM multi-vitamin formula consists of vitamin A, D, C, E, and B along with minerals magnesium, zinc, copper, Flaxseed powder, caffeine anhydrous are best to maintain the balanced immunity level of your body that helps to stay active, energetic and better mood throughout the day.
PM MULTI-AMINO EVENING FORMULA 1 Daily dose of multi-amino evening formula includes BCAA's, Glutamine, Nitric oxide precursor, and Tribulus Terrestris eliminate muscle soreness and enhance protein metabolism. Great to keep your body and mind calm after a long tiring day. To get a sound sleep after hectic work schedules or after a hard-training workout in the gym, our PM MULTI-AMINO EVENING tablets help to regain your strength back and gives you peaceful and better sleep.
CLEAR VEGAN FORMULA Gluten-free, dairy-free, lactose-free, soy-free, sugar-free, nut-free (including peanuts and tree nuts) no yeast, fish, lactose, eggs, msg, sulfites, wheat, artificial colors, flavors, sweeteners, bee products, soy, or corn is safer to consume.
Benefits

Maintain easy and healthy food digestion.
Prevent from heart disorders.
Better hair growth with no more hair fall.
Say bye to skin dryness, get glowing skin.
Fights stress, anxiety, and depression.
Enjoy sound deep and longer sleep.
Restore memory, supports brain development.
Decrease the chances of getting all types of cancers.
Share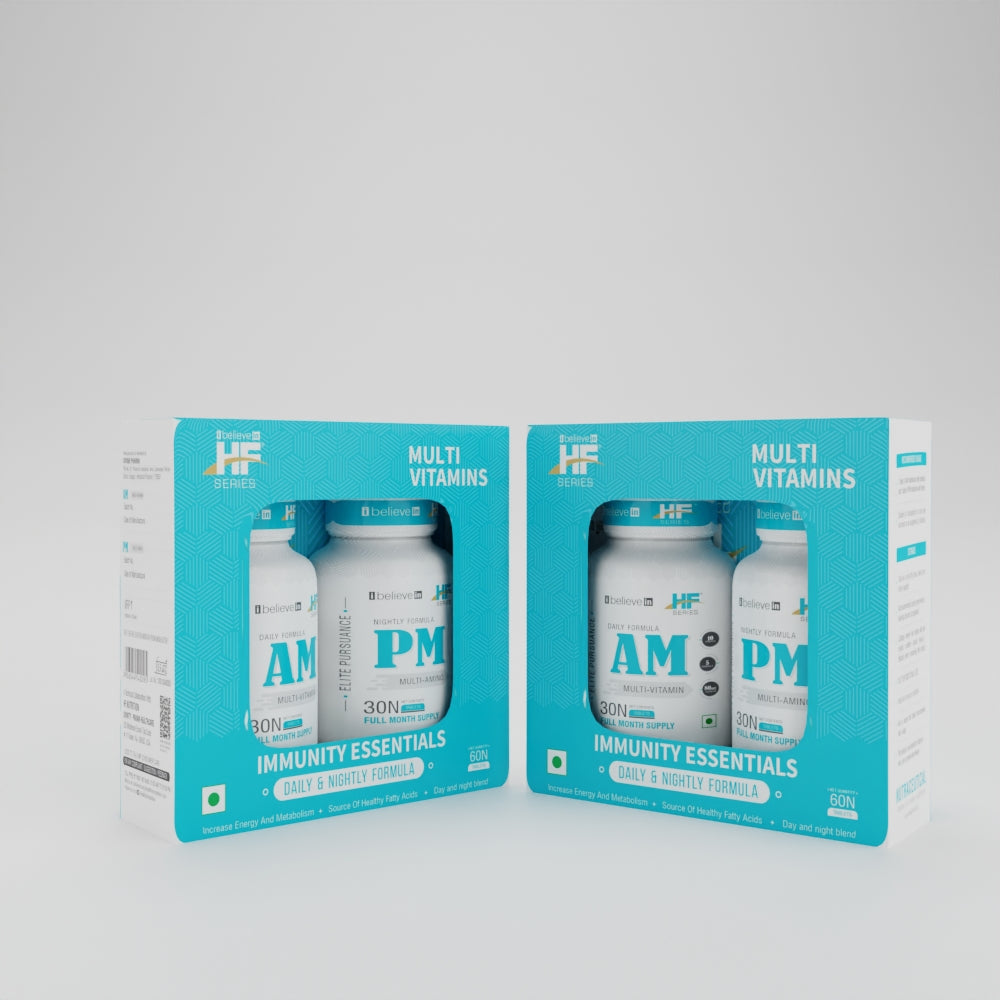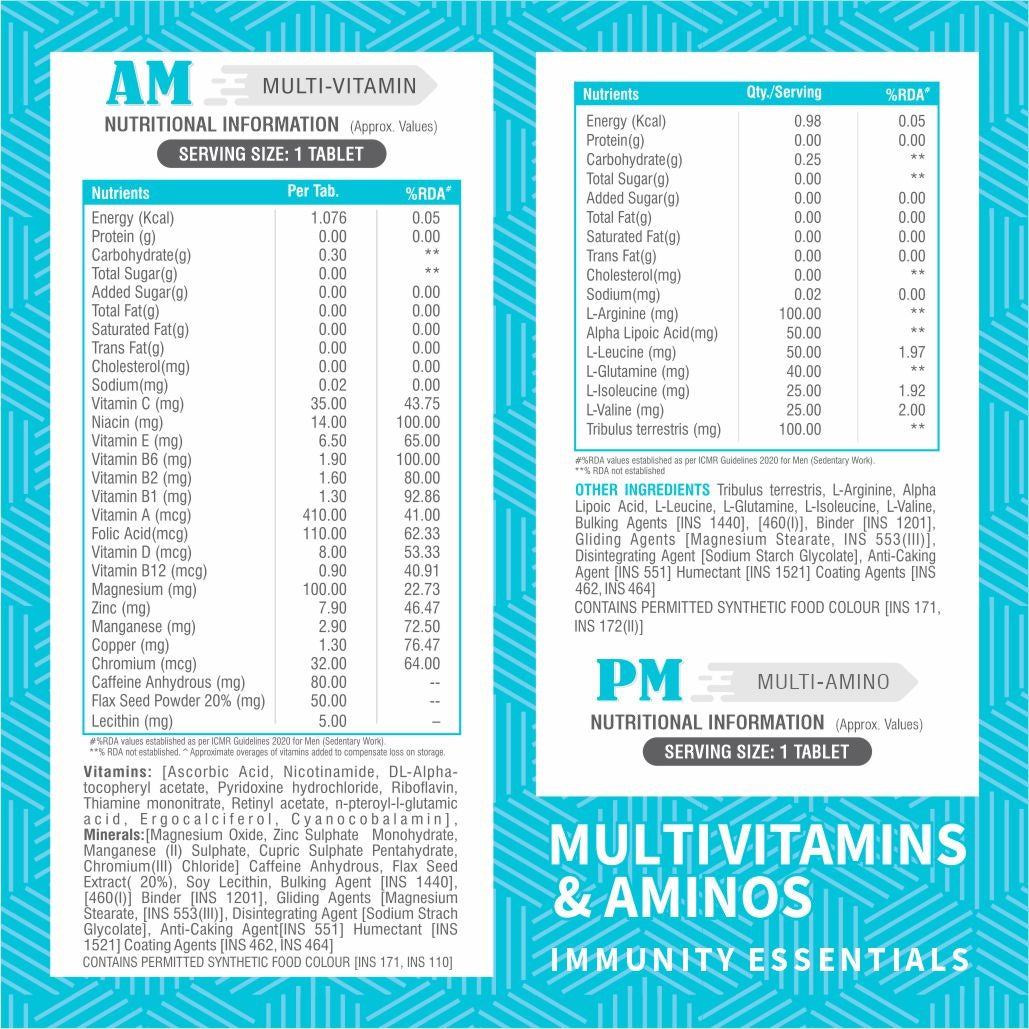 FAQ's
What are multivitamin tablets?

Multivitamin tablets are the supplement that is used to fulfill the deficiency of nutrients, vitamins, and minerals in the body. Regular consumption of these tabs helps you to stay healthy, active, strong, and disease-free life.


What is the best time to take multivitamin tablets?

Healthfarm's best multivitamin supplement is designed to take twice a day. Our AM Multi-Vitamin formula you need to take in the morning after or with a meal. Our PM Multi-Amino nightly formula you need to take in the evening or night after or with your meal.


Can I take multivitamin tablets daily?

Yes, Both the packs consist of 30 multivitamin tablets that you need to take it daily. (Morning and evening).


Which multivitamin is best in India?

HEALTHFARM Multi-Vitamin and the Multi-Amino formula is formulated with all vitamins and essential minerals to enhance energy, prevent skin issues, prevent cancers, increase immunity level, preserve the heart, supports brain development, fights depression, helps in hair growth assures a healthy stress-free lifestyle.


Can Diabetics take multivitamins?

Yes, a person with diabetes is fighting with the deficiency of some relevant key nutrients. Multivitamin supplements are formed by combining vitamins and minerals which is great to fill the required nutritional gaps in their body.