HF Series Advance Glutamine Essential Amino Acid Supplement
Regular price

Rs. 1,399.00

Sale price

Rs. 979.00
Key Ingredients
Key specifications

SPEEDY RECOVERY/ PREVENT INJURIES Glutamine is an essential amino acid present in the human body. People like you involved in sports, physical activities, or workout struggles with muscle cramps, fatigue, muscle breakdown, or tiredness, So 1 scoop (8g) of Advance Glutamine serves 5g Glutamine will help you to get quick healing from muscle damages, fast recovery, fulfilling glutamine deficiency and enhance energy.
PRE-WORKOUT/POST-WORKOUT SUPPLEMENT Boost energy, strength & power, you can take Advance Glutamine as a pre-workout supplement to increase your workout timings, lifting hard and heavy, and compete best with your competitors. Help in the muscle synthesis process restricts muscle breakdown, provides fast recovery, and assists in muscle injuries, hence you can take Advance Glutamine as a post-workout supplement.
100% PURE VEG, NO UNETHICAL MIXING Free from any kind of adulteration and banned Substances, HF Series Advance Glutamine is 100% vegetarian, ultra-clean, zero sugar, and zero fat recommended to all men and women.
Benefits

Fast recovery process
Restrict muscle breakdown
Gain lean muscle mass
Boost power & performance
Hurry, only 7 items left in stock!
Share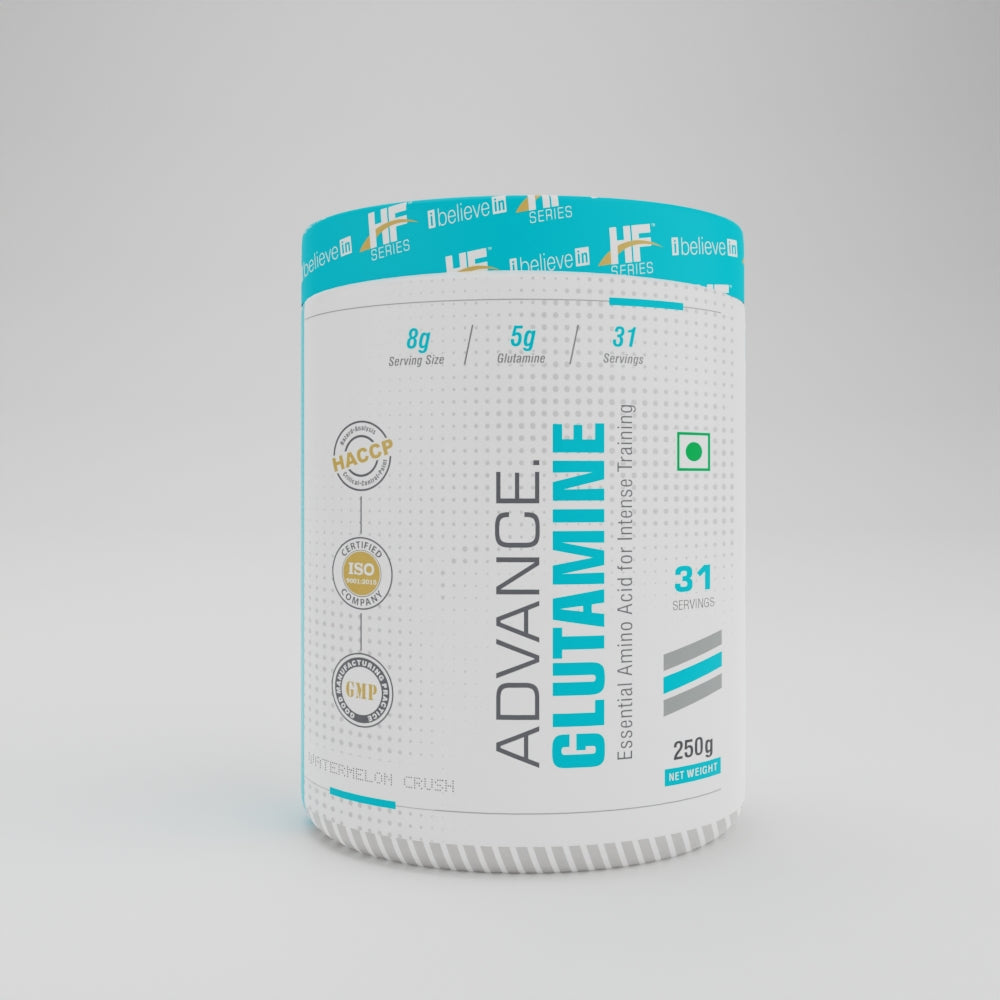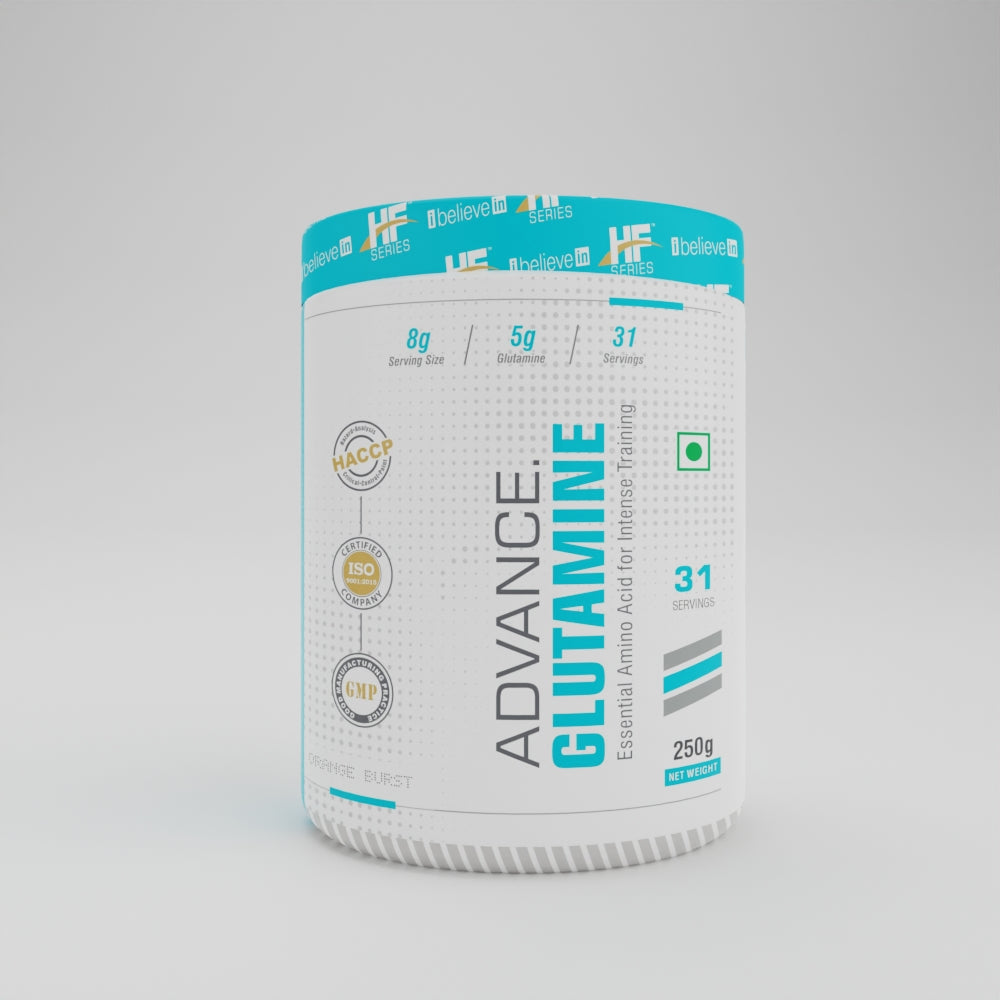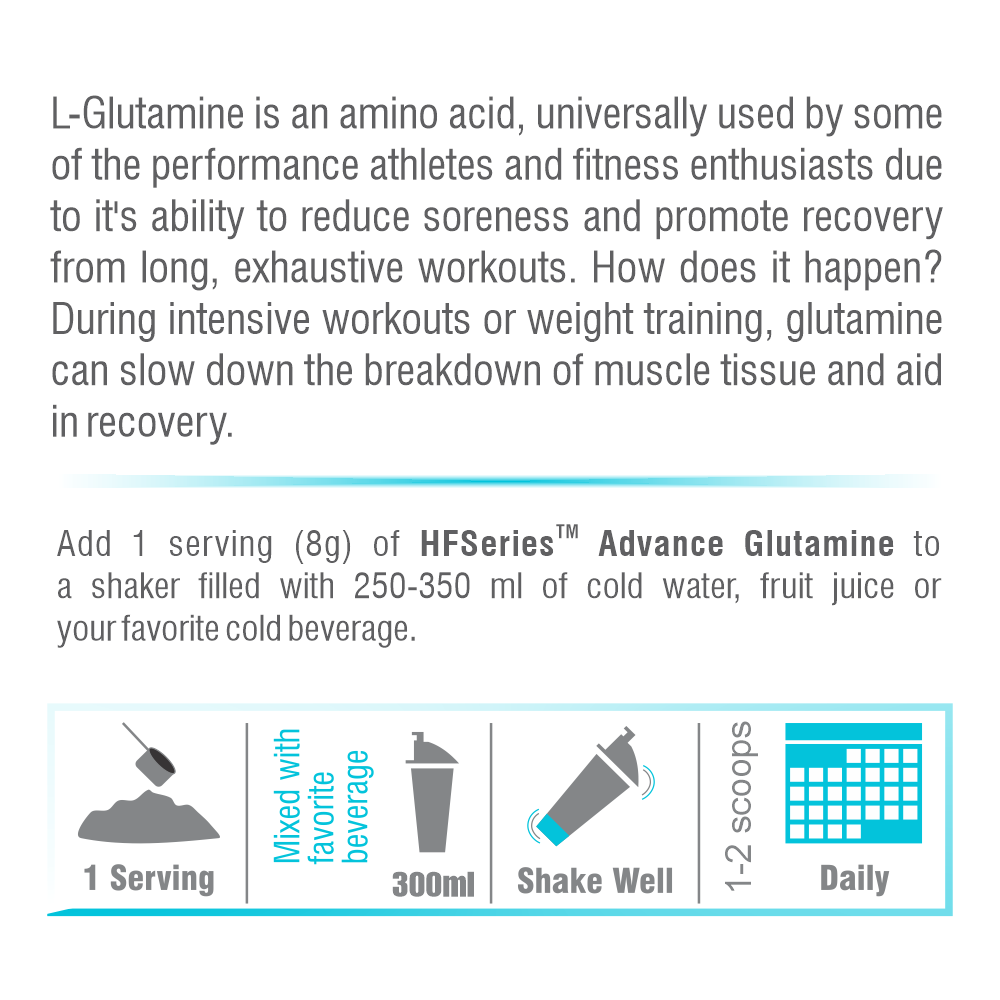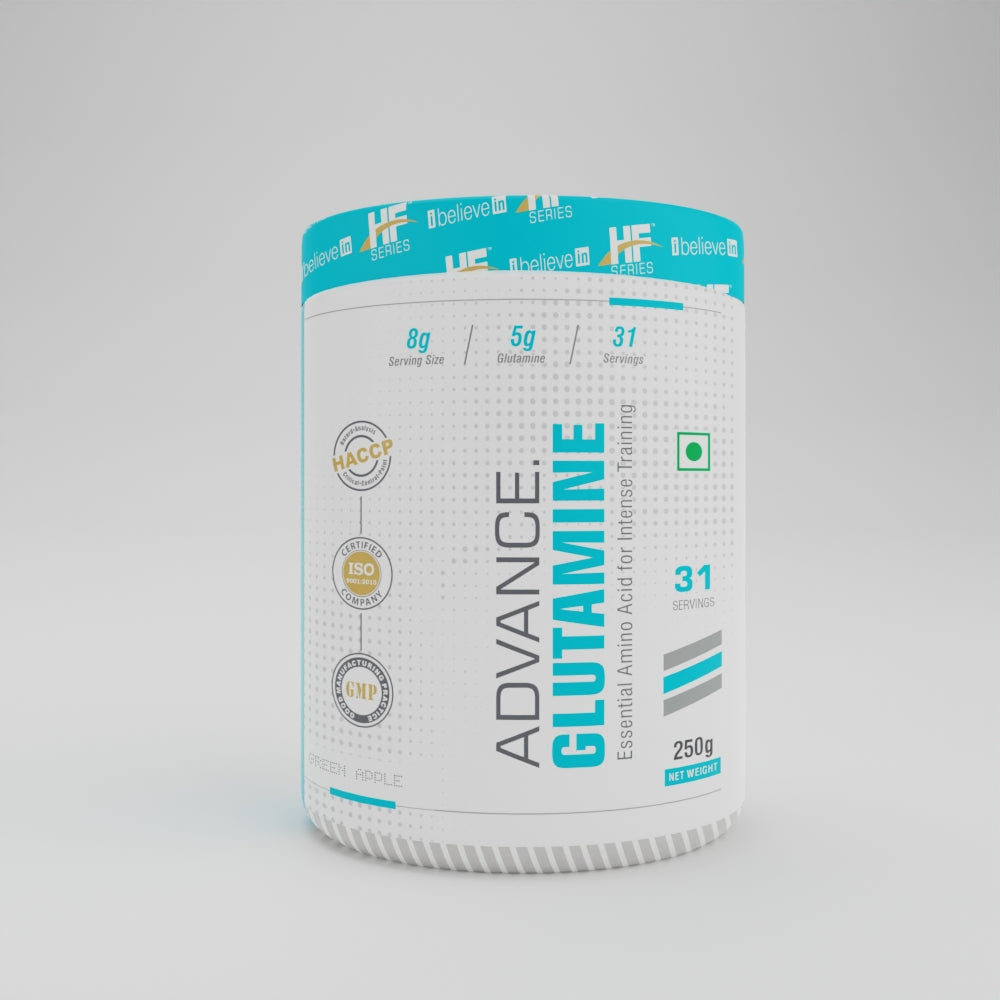 FAQ's
What are the benefits of Glutamine supplements?

HF Series Advance Glutamine is an essential Amino Acid for intense training that helps in speedy workout recovery, repair muscle injuries, prevent muscle cramps, and provide relief from muscle soreness. This pre-workout/post-workout supplement is also a great source of energy that boosts body strength and stamina.


What is the best time to take Glutamine?

Take HF Series Advance Glutamine as a pre-workout supplement to get a speedy recovery and ease muscle soreness and take Advance Glutamine as a post-workout supplement to boost stamina, endurance and maintain strength in the body.


Does glutamine speed up muscle recovery?

Yes, Quick recovery after an intense workout is the major role of Advanced Glutamine. Healthfarm Advanced Glutamine serves 5g glutamine in 1 scoop (8g) in your body. No muscle cramps, no muscle tiredness, and eased healings after muscle breakdown always keep you active and energetic.


What is ADVANCE Glutamine price?

Advance glutamine price is mentioned on the website.