RAW MASS GAINER
Regular price

Rs. 3,149.00

Regular price

Rs. 0.00

Sale price

Rs. 3,149.00
How to Use

Mix 1 scoop (150 g) of Raw Mass Gainer with 250-300 ml of water or milk in a shaker or blender. If desired, add a handful of ice cubes for a cooler experience. We suggest consuming one serving per day after your workout.
Key specifications

Raw Mass Gainer is a nutritional supplement that is specifically crafted to aid individuals in achieving a healthy weight with balanced nutrition. Each serving of this supplement is enriched with 48g of protein, 11.01g of BCAA, 23.87g of EAA, and 8.66g of Glutamine Acid, along with essential vitamins, making it a highly popular choice among fitness enthusiasts, athletes, bodybuilders, and sports persons who aim to gain weight. Additionally, this supplement also assists in building muscle mass, preventing muscle fatigue and cramps, and promoting swift muscle recovery.
Benefits

Builds muscle mass
Enhances weight gain
Provides essential nutrients
Boosts energy levels
Improve muscle recovery
Supports digestive health
Enhances athletic performance
Improves overall health
Boosts metabolism naturally
Share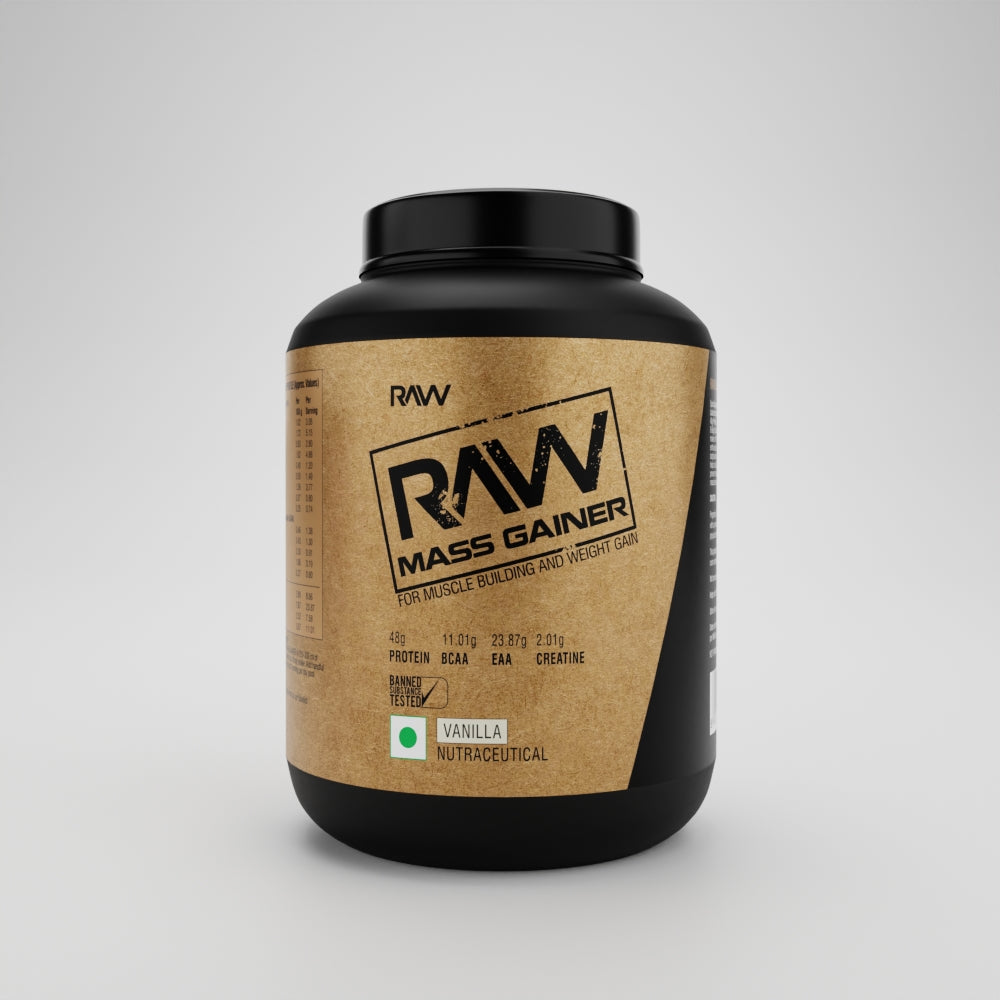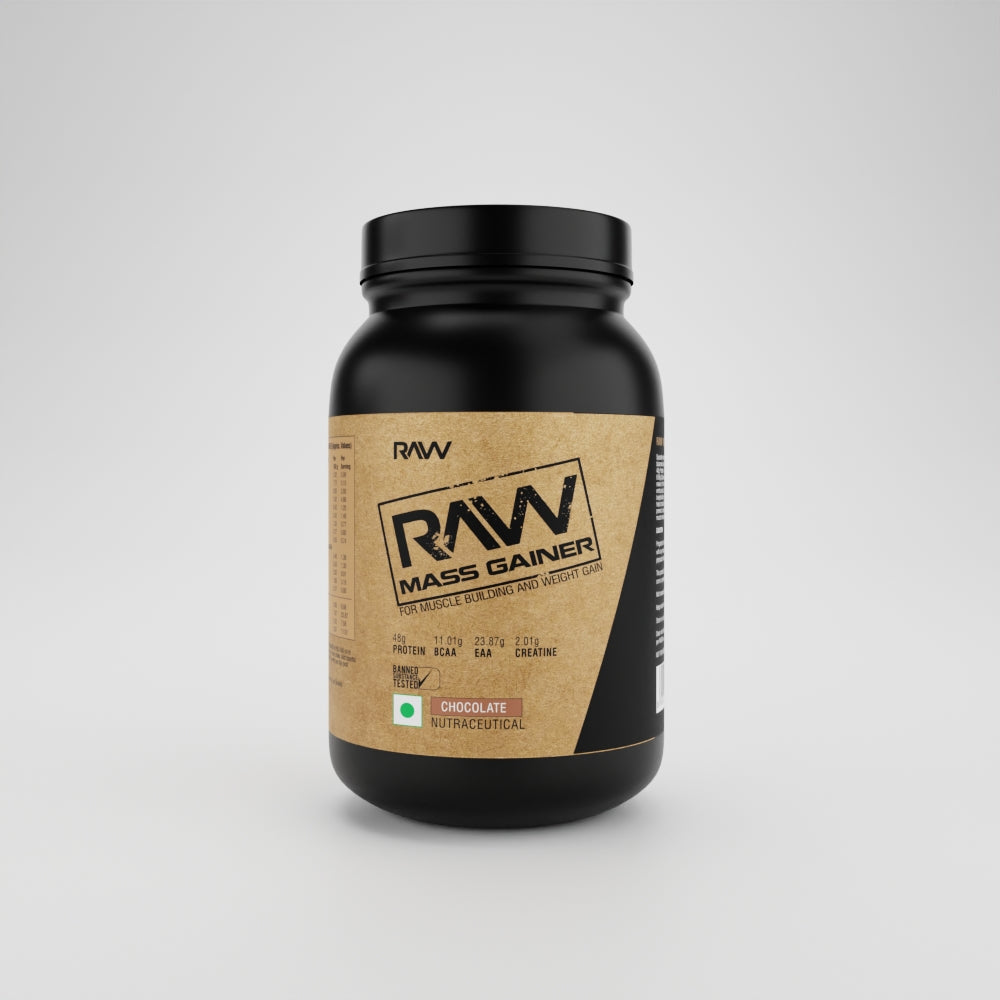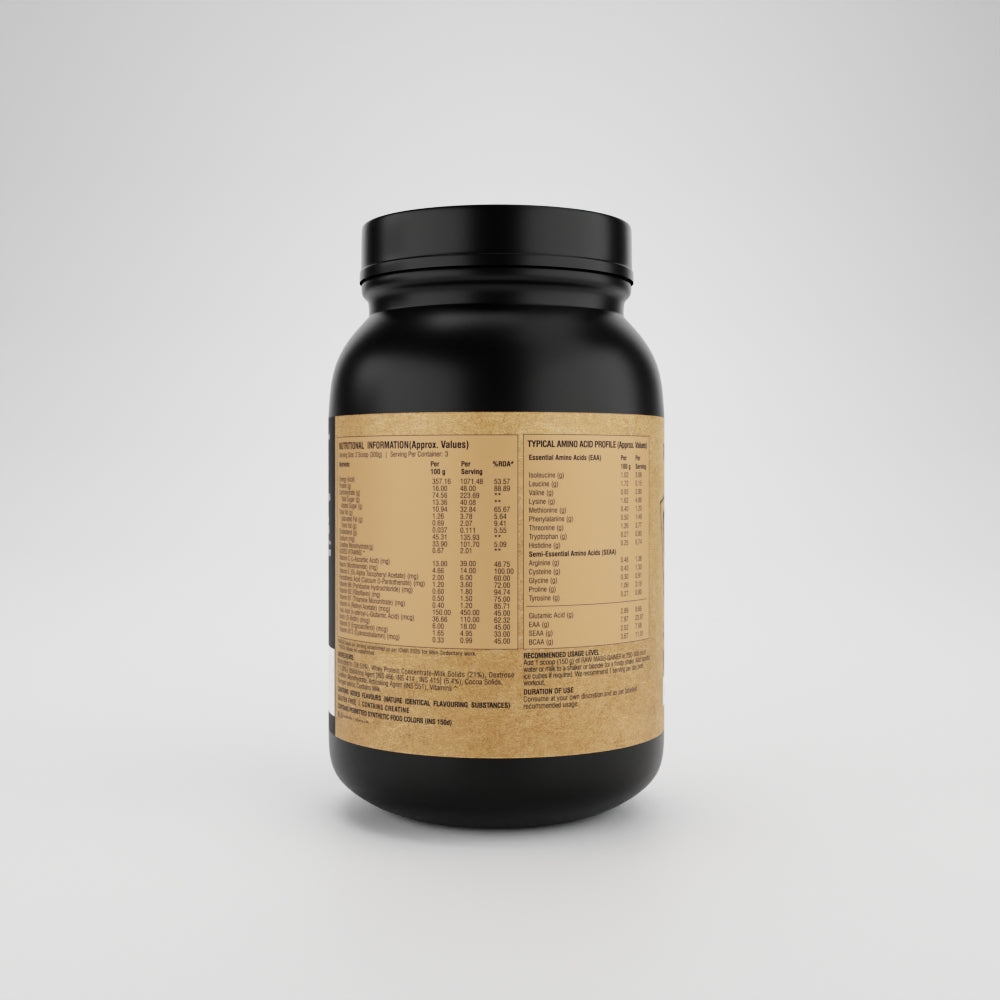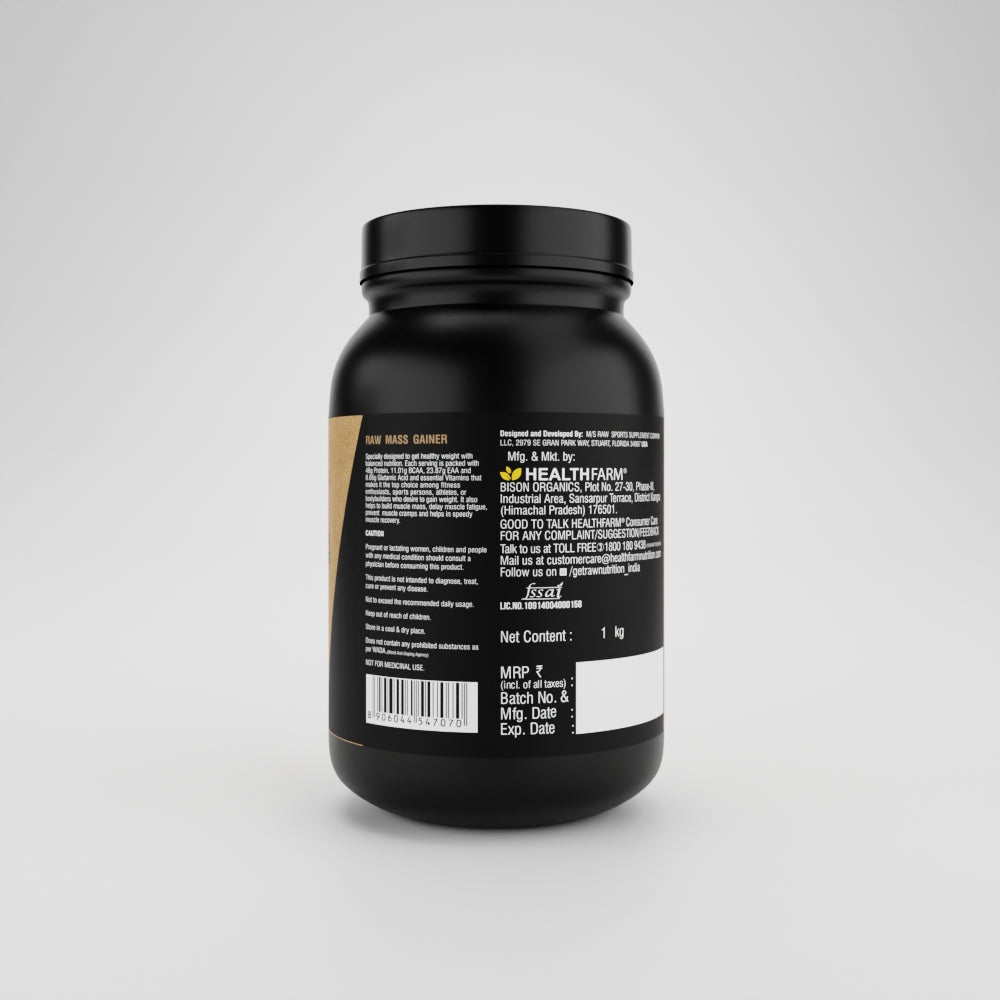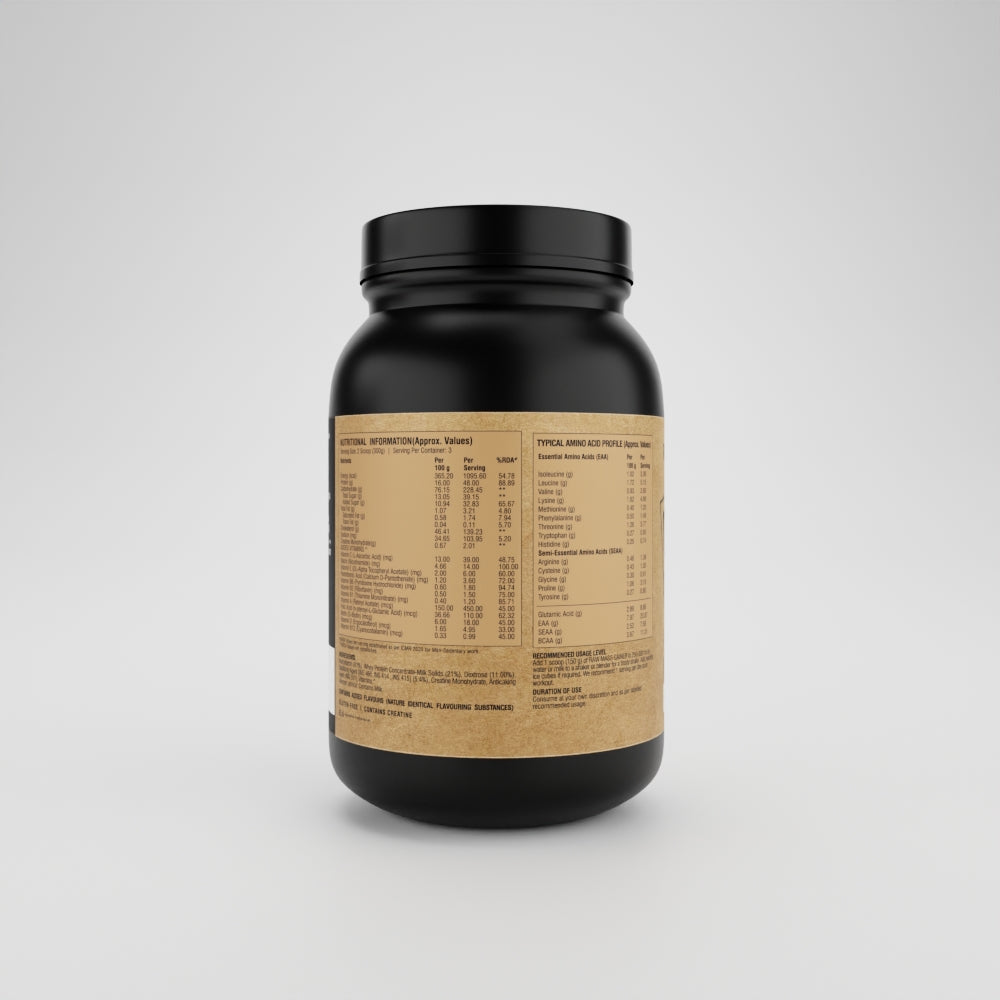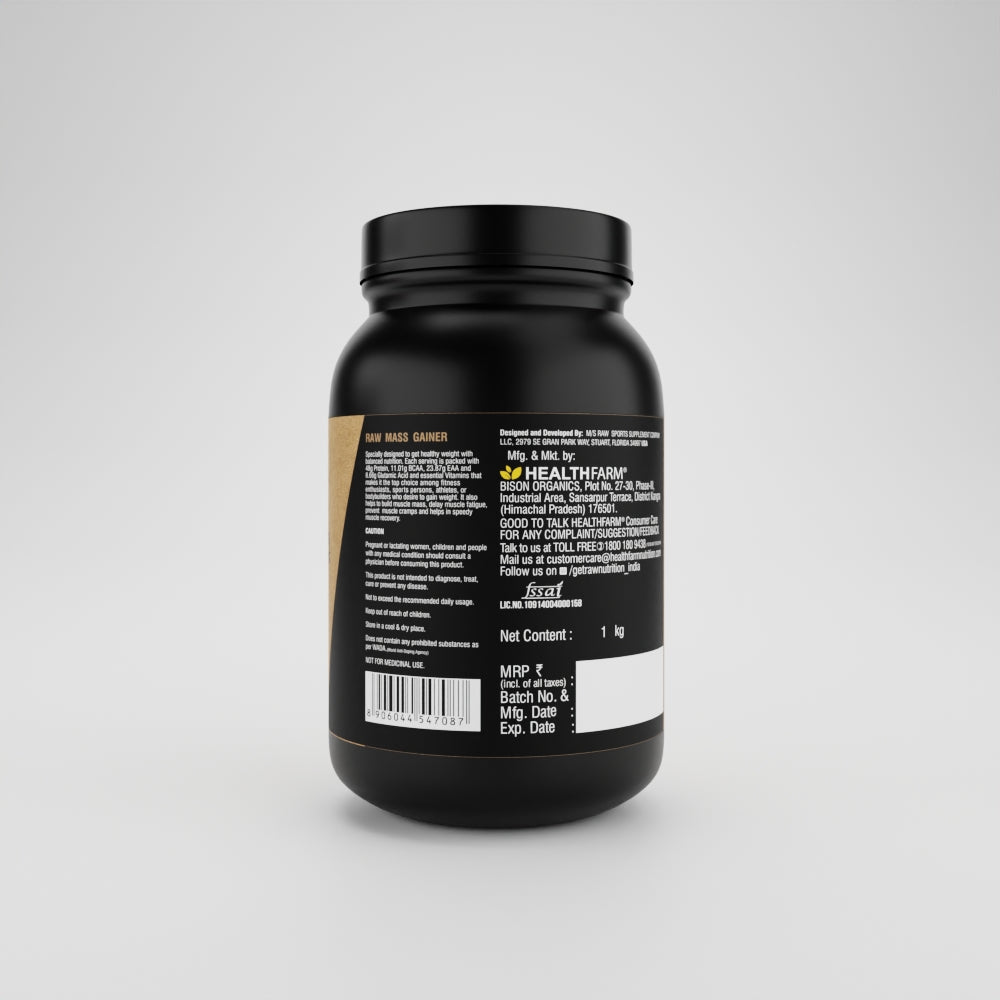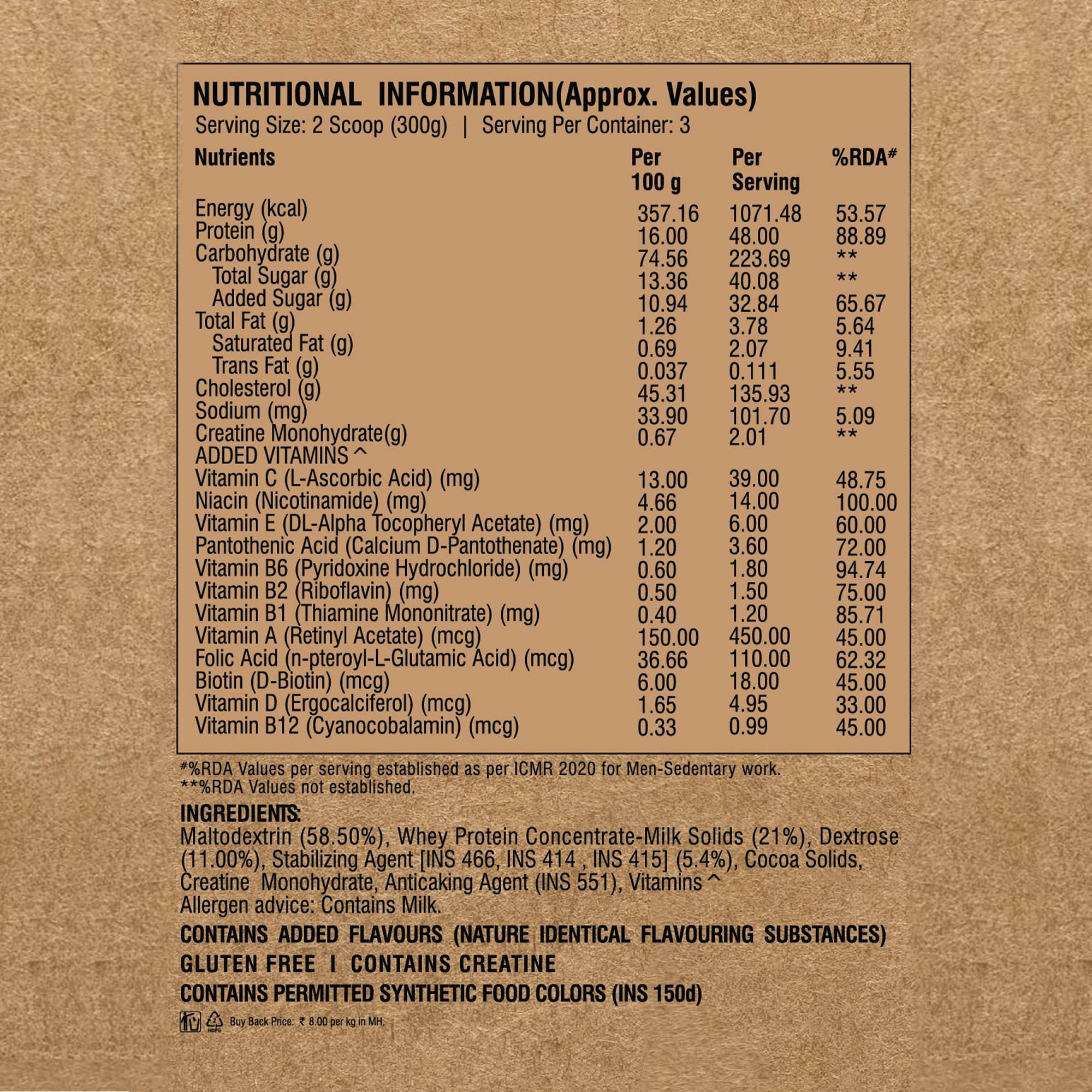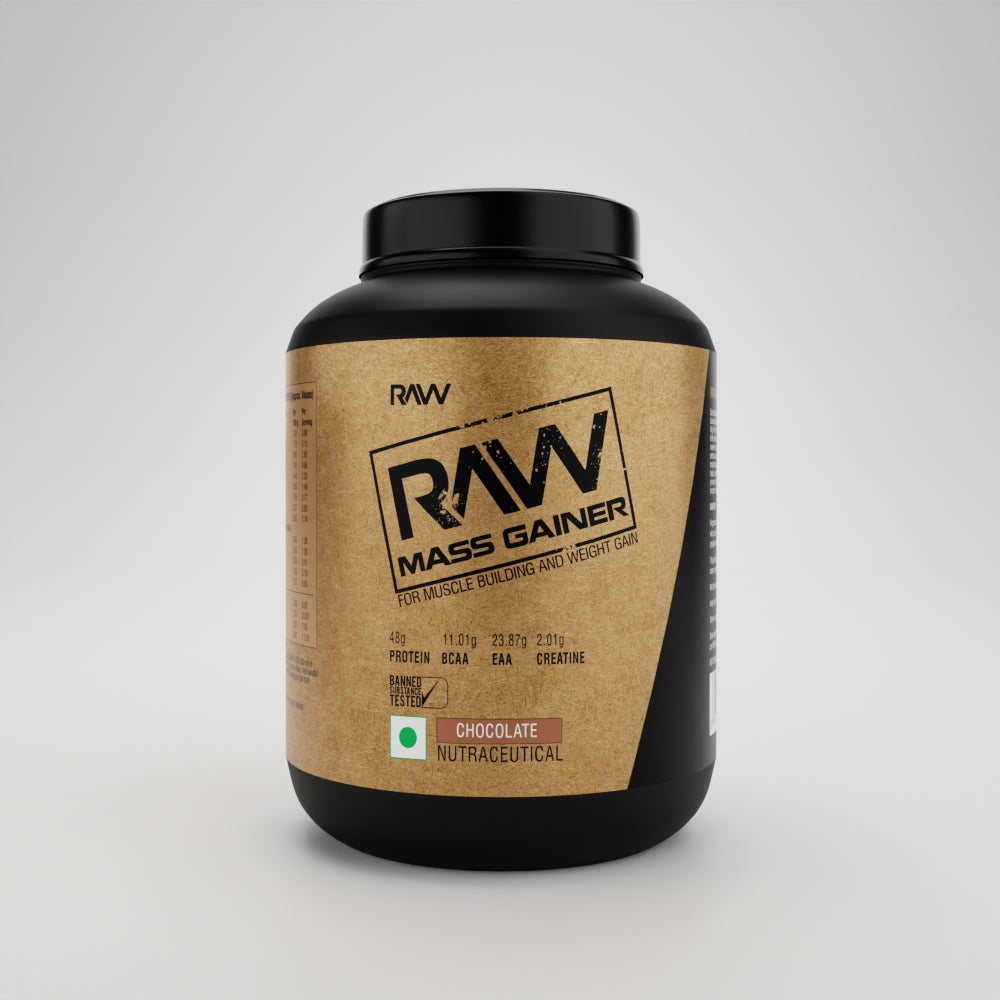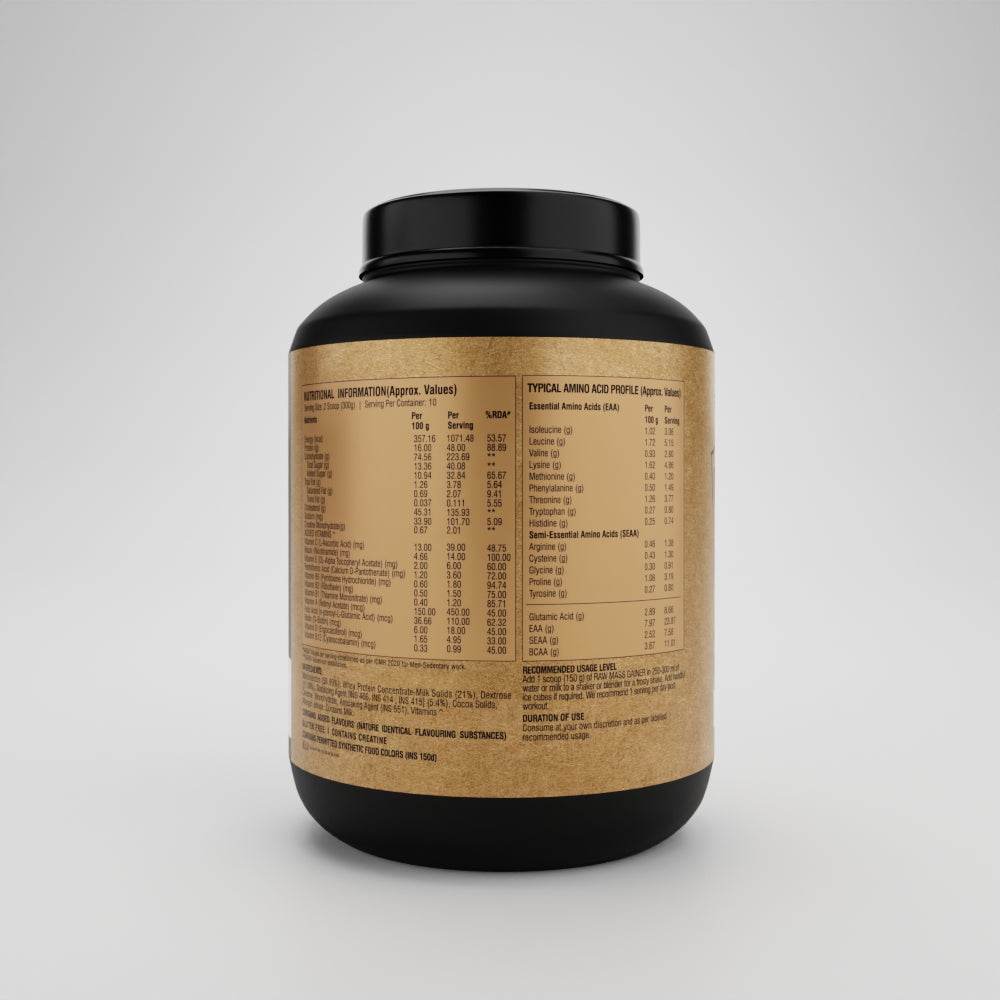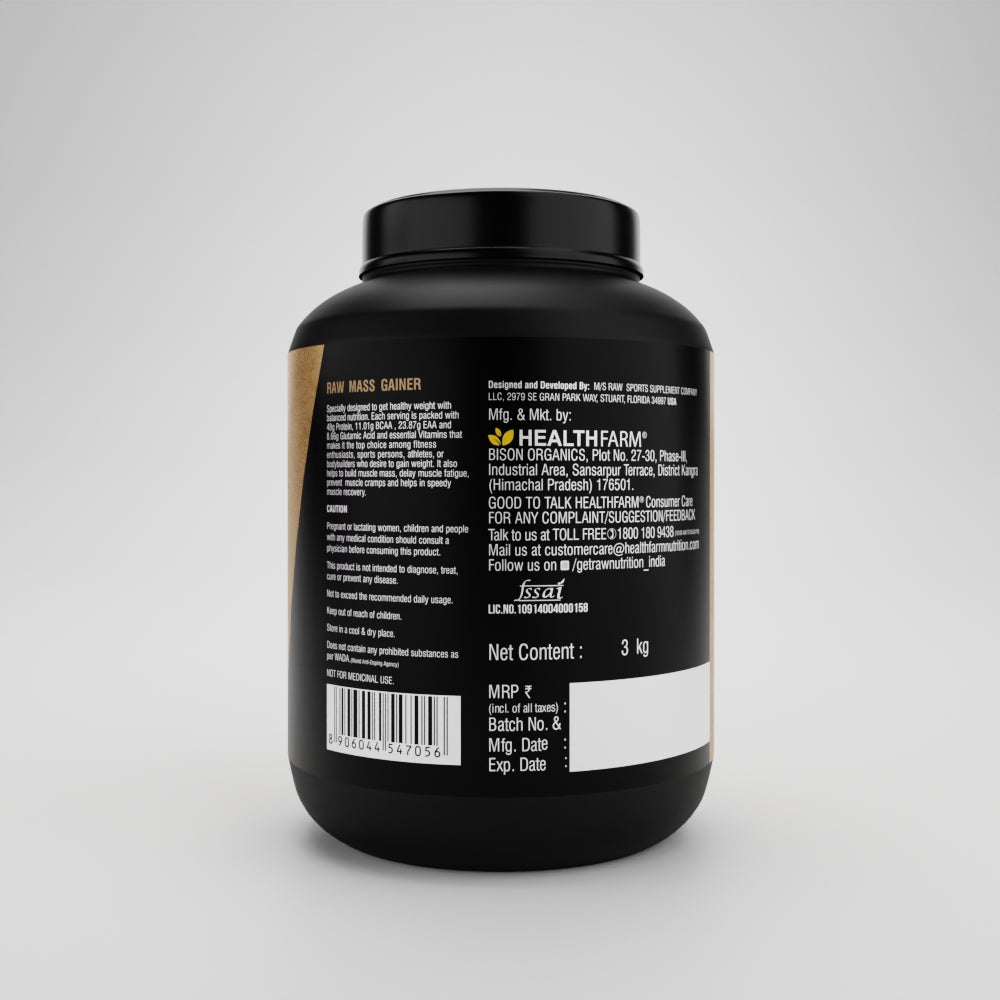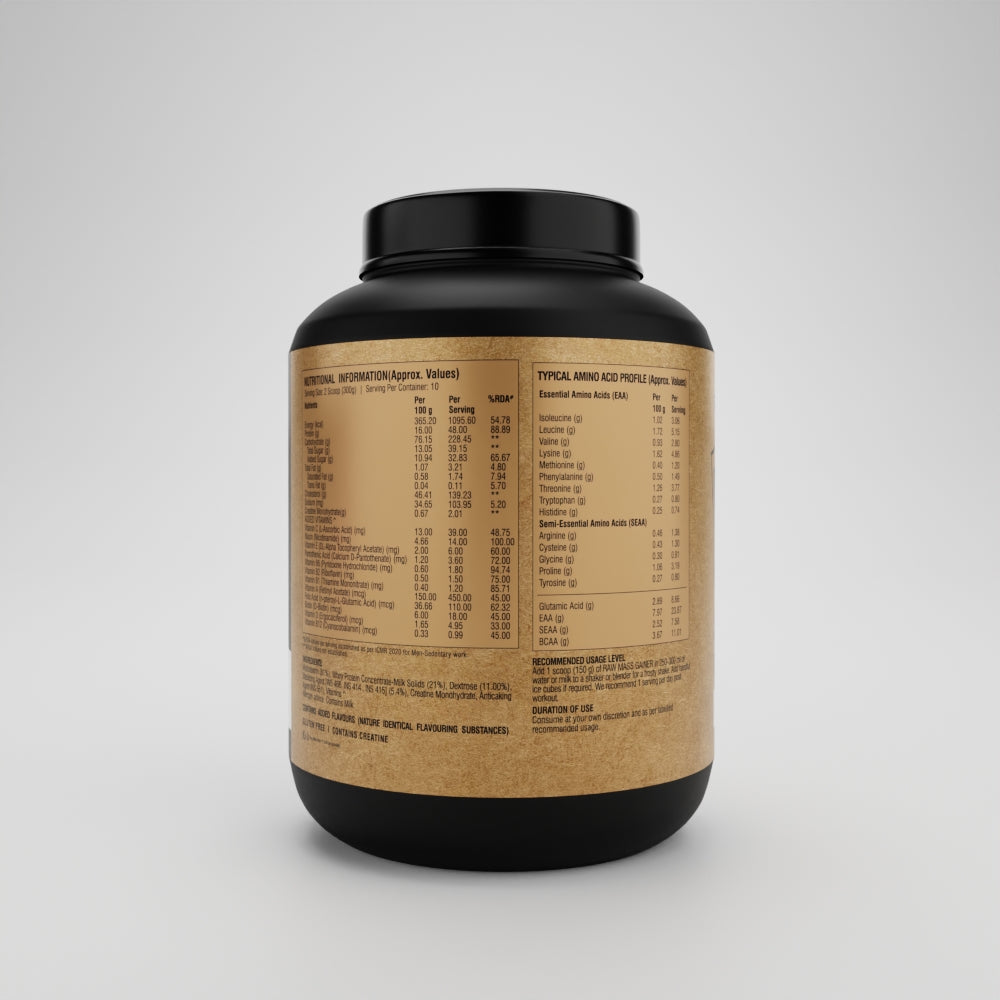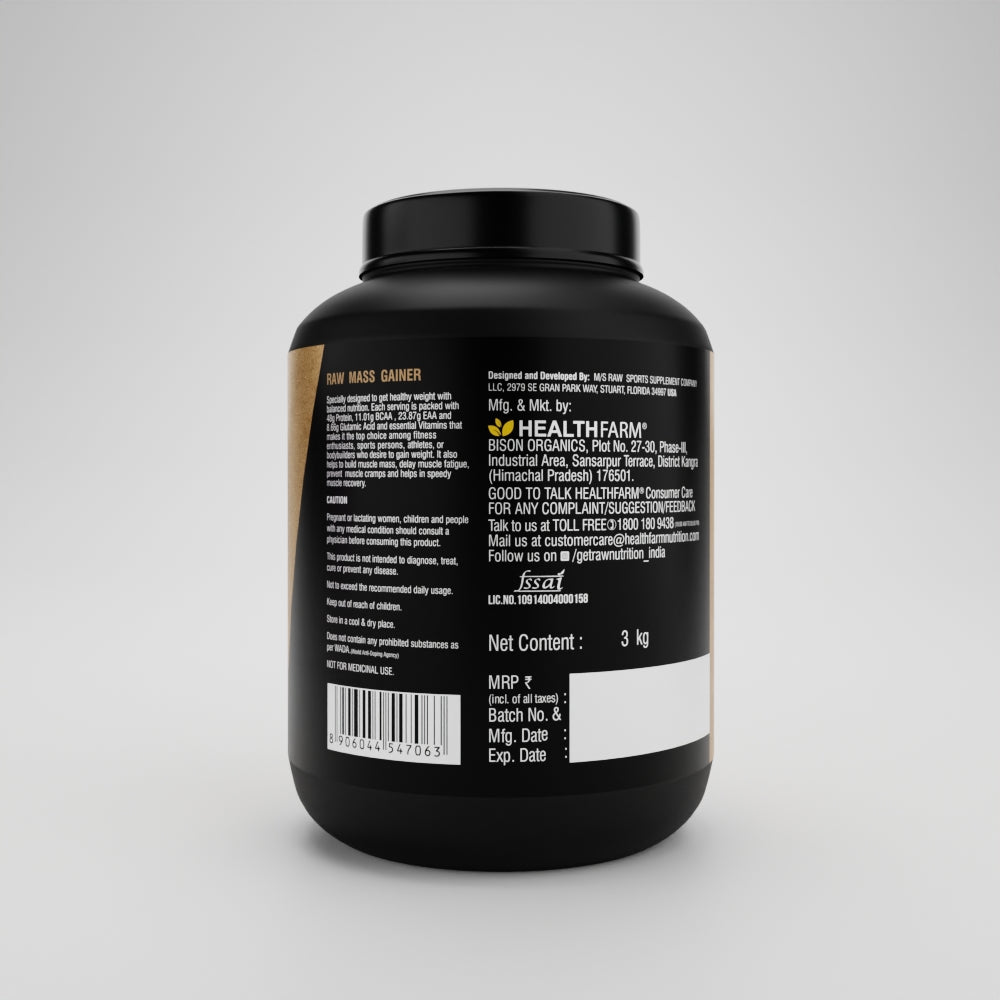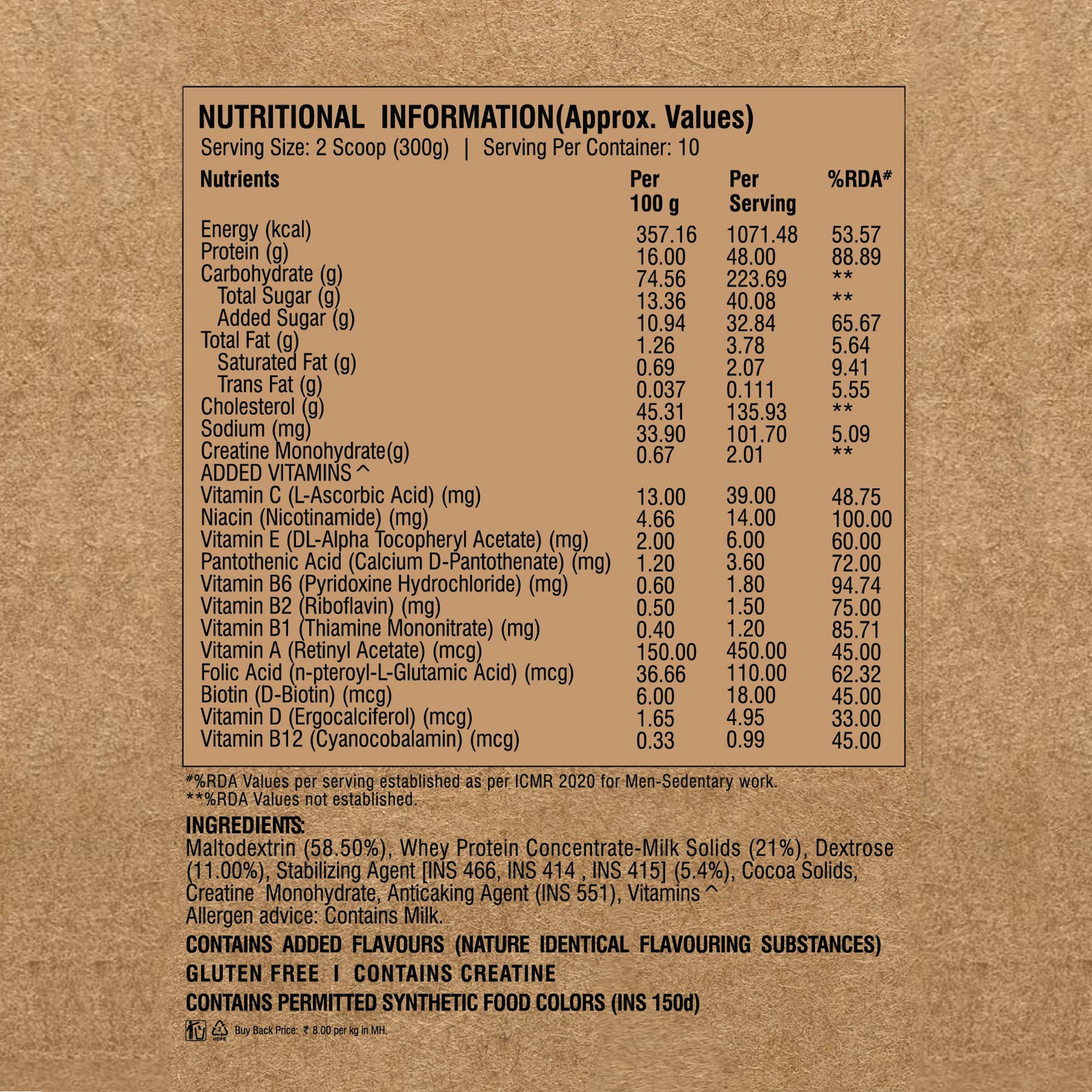 FAQ's
What is Raw Mass Gainer good for?

Raw Mass gainers are designed to provide a high-calorie and nutrient-dense formula to support weight and muscle gain. They typically contain a blend of carbohydrates, proteins, and fats, along with additional vitamins and minerals. Raw Mass gainers can be beneficial for individuals who struggle to consume enough calories or have a high metabolic rate, making it difficult to meet their calorie needs solely through food. They are commonly used by athletes, bodybuilders, and those looking to increase their muscle mass and overall size.
Does mass gainer increase size?

Raw Mass gainers can support weight and muscle gain, which can contribute to an increase in size. They provide a surplus of calories and nutrients necessary for muscle growth and recovery. However, it is important to combine mass gainer consumption with appropriate strength training exercises and a balanced diet to maximize the effectiveness of the supplement.
When should you take Raw Mass Gainer?

The timing of raw mass gainer consumption can depend on individual preferences and goals. Many people choose to take it as a post-workout supplement to aid in muscle recovery and replenish energy stores. Others may opt to have it as a meal replacement or a snack between meals to increase overall calorie intake. Ultimately, the timing should align with your overall nutrition and training plan.
How many times a day should I take a mass gainer?

The frequency of raw mass gainer consumption can vary depending on your individual calorie and macronutrient needs. It is typically recommended to take mass gainers 1-3 times a day, depending on your overall calorie requirements and ability to meet them through regular meals. It's important to consider the total daily calorie intake and distribute the mass gainer servings accordingly throughout the day. Adjustments should be made based on personal goals and the guidance of a healthcare professional or a registered dietitian.